The Ultimate Geocaching Backpack - What to Pack for a Geocaching Outing?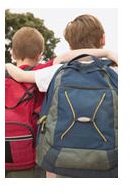 The Backpack
Of course, before you start packing for your geocaching trek, you need a backpack that fits your needs. You don't need one of those hefty mountaineering sacks, just something around the size of a school backpack.
You'll want something that will hold together: whether you're geocaching in urban or rural environments, there are any number of sharp structures and obstacles that can tear at your bag, from loose wires on fences, to thorns on primrose bushes. Water resistance is a nice touch too, especially if you'll be bringing along things like a cellphone, papers, and other things that are water-sensitive. Failing that, you can either purchase a waterproof bag cover or just use a plastic grocery bag to protect the contents.
Lots of pockets are generally a plus, especially for all those odds and ends that are frequently accessed - and frequently end up at the bottom of the pack, getting scratched at and pressed, by all those other bits and pieces. Of course, having at least one large main compartment for jackets and the like is also useful.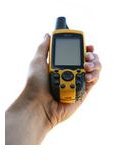 Getting There
Printing out the directions or hints to where you need to be going is A+. Slipping them into a plastic cover will keep them readable, especially in case of rain or severe wrinklage. If you're traveling in a group, multiple copies are probably a good idea.
If you're feeling really organized, storing them in some sort of notebook or binder will keep everything in good order. You probably don't want to lug that around with you when you go to the actual site, though - maybe just leave it in the car if you're planning on visiting multiple sites.
And don't forget the actual GPS! If you've got some sort of case for it, all the better - you won't be holding on to it at all times, and losing it in the great outdoors or the mess of abandoned urban sites can be disastrous.
The Weather
While some people might prefer to dash inside at the nearest hint of rain, others might be feeling a bit more adventurous and figure they could do with a little dampness for a 'true' geocaching expedition anyway. Just in case, it might be a good idea to check the forecast before you go, to see if you should be concerned about rain or other adverse weather conditions. Depending on your location, there may be risk of flooding or landslides, or to a lesser degree blizzards, strong winds and/or showers. Something as minor as wallowing in mud may not be the most attractive day out either.
Rain and snow are your cue to pack a bit differently. Rain jackets will keep the water off of you, but not off of your equipment—like that GPS you're supposed to be using. Screens are a bit of a pain to read when they're covered in droplets, so having a small pocket umbrella might be a good idea as well. Rain and snow aren't your only concern, however. Extremes in temperature can provide every bit as much impetus to pack differently. Use your head before heading out: if it's sunny, bring sun tan lotion and a wide brimmed hat.
No matter the weather, appropriate footware is a must. Flipflops or high heels are probably not the best idea, even in the mildest of circumstances. While you probably won't need full-on hiking boots, sturdy footware and thick socks will make walking a little less prone to foot/ankle/knee trouble. Having a walking stick might also help for hopping those streams.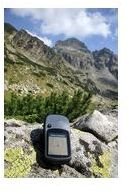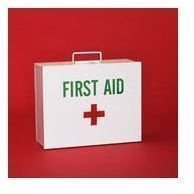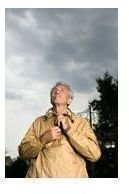 Supplies
Depending on the distance of the geocache away from your hub, you may want to pack a little something extra for your group members.
If you're going to be out for more than few hours, bringing enough water can be important, especially in hot climates. Frequent geocachers might want to invest in plastic or metal water bottles, just to cut down on their trash.
Don't be afraid to make a day of it: bringing a snack might be nice and all, but it's hard to beat a full-on picnic if the geocache is in a pretty location. This also means you can be out for a longer period of time, hitting up multiple caches, before heading back home from the hunt.
Of course, you need to attend to the geocache itself. Making a trip to the dollar store before heading out can provide you with some cheap, cute trade items for the cache. Make sure they'll fit, though - check the size of the cache before purchasing items. It's hard to fit an "I Love New York" coffee mug into a microcache, after all.
If you're not too keen on dealing with brambles or broken glass, or even a bit of dirt, a pair of gardening gloves can go a long way as well. Bandaids, Ibuprofen, alcohol wipes, tweezers, and some other basic health supplies might also come in handy. You never know when someone might step in a bee's nest or get a sliver!
Other
There are other odds and ends you might want to include. If you're on some sort of medication, will you be out when you're due to take it? If the batteries are looking low, either for your GPS or cell phone, why not bring the charger in the car?
All in all, lot of this is common sense, but whether you are an experience geocacher or not, think carefully about the individual needs of the cache, and of you.