Top Rated Outdoor GPS - What are the Characteristics of the Best GPS Units?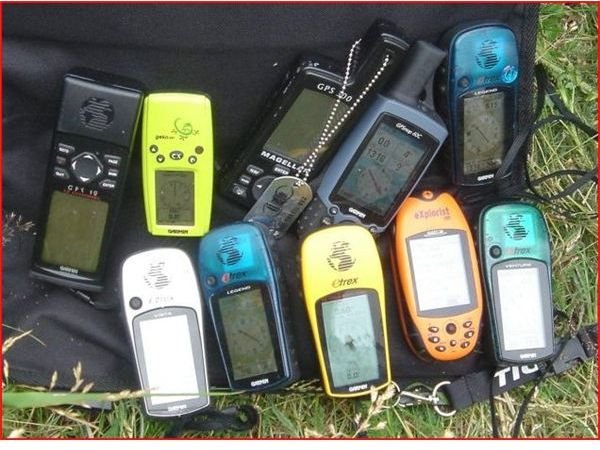 The top rated outdoor GPS share some common charactersitics discussed below despite some wide disparities in designs, sizes, and features. The term portable GPS device encompasses a vast number of categories, functionalities, brands, and models. Navigating through the consumer jungle may become confusing and time-consuming if you're not exactly sure which one will best suit you for the activities you will be using it for. This two part article series sifts through all those products which score the highest in portable GPS ratings by both consumers and experts. We've got an extensive collection of handheld GPS reviews, recommendations and comparisons on our superlative GPS Navigation channel to help you choose once you learn what to look for below.
Here we are reviewing the GPS devices geared specifically for use in the great outdoors. Although many of the GPS units that work in the car and are excellent for vehicular navigation, these models don't possess the functions, features, and wherewithal to serve the outdoor enthusiast, and should, therefore, stay in the car. Whether you're hiking, geocaching, fishing, backpacking, climbing, hunting, kayaking, or anything else you do on this big blue world while exposed to the elements, one of these GPS units will serve you well. So let's get right into what those qualities are that contribute to making the best outdoor portable handheld GPS units on the market. Take a quick gander here, then check out the best GPS units for outdoor enthusiasts to see the trend in the makes and models that tend to show up on many different lists.
What You'll Find in the Best GPS Handhelds
All the top rated outdoor GPS units are waterproof, durable enough to withstand the elements and rugged use.

Small and lightweight so you can carry it easily in a pocket, pack, or clipped to clothing, and can be operated with just one hand.

12 channels to lock on to the satellites; older models with less are too slow and not accurate enough.

WAAS (Wide Area Augmentation System) enabled – this means your GPS unit will give you up to five times the accuracy because you're linked in with a system of satellites that ensures position accuracy within 10 feet (3 meters) for about 95% of your searching endeavors. Many Garmin models have this technology which makes them the best GPS units for geocaching.

Plenty of waypoint storage capacity. Waypoints mark where the cache is. You can also input them as you go, to easily retrace your steps back. Expandable memory means detailed routes and points of interest for all your far flung travels in the backcountry are right at your finger tips.

Removable SD Card for any additional maps you want on it.

You want to be able to read the screen easily in direct sun, under heavy clouds, with your shades on, and at night.

Long battery life. Easily replaceable and/or rechargeable.

Preferably a USB cord compatibility to hook into your computer for downloading data such as maps and cache coordinates from software or online.

A built-in compass that works when you're not moving.

Altimeter to know your elevation and to further assist you in acclimating to your surroundings.

Mapping capabilities with terrain features included which either come with the unit, or the unit has the capability and storage room to download them off the Web or from software.

A powerful external antenna certainly comes in handy when you're under a thick patch of cedars or deep in the canyons walled by either steep rock faces or skyscrapers. It keeps you from losing your lock on those eyes in the distant sky, the GPS satellite systems.

A rocker key pad (operates with a wheel similar to an IPod) or touch-screen.

All of the top five share a great deal of these traits as you will see in the next article in this series which concisely reviews the top five. Incidentally, the best models for fishing, as well as what we chose as the and best hunting GPS units are also highlighted in articles on our site.
Image courtesy of https://commons.wikimedia.org/wiki/File:Travelbug-GPSr.jpg
This post is part of the series: Top Five Portable GPS for Outdoor Activities
In this two part series, we'll explore the design, functions, and features which comprise the make up of the best portable GPS units available for outdoor sports and hobbies and then go on to review the top five on the market.