Who Makes the Best Portable GPS Devices? Handheld GPS Comparison & Reviews of Handheld GPS Consumer Research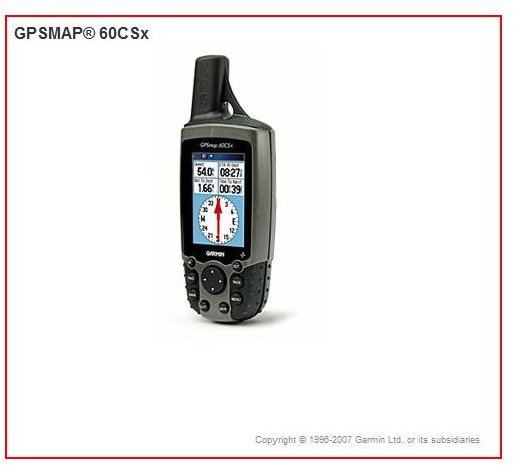 With all the makes and models available on the market, each touting superiority to the others. a handheld GPS comparison is certainly in order. Here, we'll highlight 5 of the best models out there. If you're looking for a portable GPS device to use for geocaching, backpacking, fishing, or any other outdoor activity then this article highlights the best of what's around. These concise reviews of handheld GPS consumer research will help you choose the best device for you.
Garmin GPSMAP 60CSx
Pros
Widely regarded as one of the best all around GPS devices for outdoor enthusiasts.

A High-sensitivity GPS receiver and SiRF star III chipset which is received through a helix antenna, locks on to those satellites in heavy tree cover, deep canyons, and heavy cloud cover, with 12 channels.

The electronic compass shows you your heading and direction.

The barometric altimeter is great for climbers.

The IPX7 waterproof (and dustproof) case can even be totally submerged in water, plus there is a quickly accessible button that immediately marks the spot of a "man overboard."

The display screen is large and in color, one of the most easily viewable screens wherever the sun or moon happen to be.

It has a roughly 18 hour battery (2 AA) life.

Stores up to 1000 waypoints. Plenty of memory (with removable card) to download more maps and you can purchase cards with up to 1 GB of memory for more detailed topographic maps.

A blank 64 megabyte (MB) microSD card comes with the 60CSx which enables you to store extra maps from optional MapSource® mapping software. Expandable memory is the way to go.

Use the USB cable to hook your device to your computer and you can load map data, cache points, or transfer routes and waypoints.

You can buy extra MicroSD cards that are preloaded MapSource maps if you want them. Garmin's Topo maps are fantastic to have along with you.

Hunting/fishing calendar.

This unit will cost you roughly $350.
Cons
Navigating through the icons might be difficult for the novice.
Micro SD card not as easy to manipulate as a full size SD card.
Garmin eTrex Vista HCX and eTrex Legend
Pros
Small enough to fit in a pocket or use a handy lanyard to attach it to clothing or a belt which makes it one of the best for hiking,

Rugged, lightweight design.

WAAS enabled accuracy to within 3 meters, and stays accurate in deep timber, ravines, and all weather.

For such a small size, the bright color screen is still easy to read.

Intuitive user interface.

Electronic compass that works even when you're in a fixed position.

Micro SD card allows you to upload detailed maps for wherever you plan to use it.

Tons of memory for waypoint storage.

Long battery life (2AAs give it 25 hours)

USB cable for ease of uploading.

Connect the device to your computer with a USB cord to load optional MapSource® software to view detailed maps.

This unit is easy for the novice to figure out as well and is great for hunting.

Roughly $300 which is good for the amount of features.

A page that displays sun/moon rising and setting for any location.

Page that gives best time for fishing and hunting.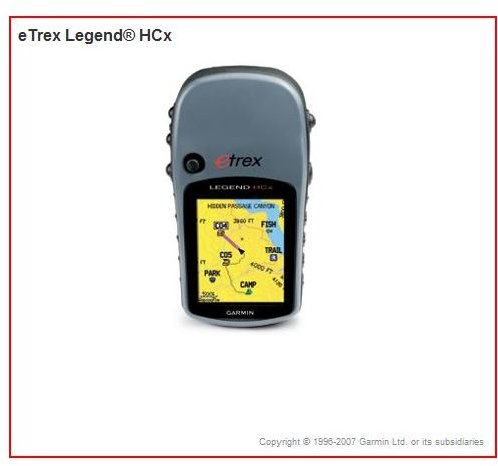 Cons
Although there's a slot for a Micro SD card, no card comes with the package. It must be bought in addition.
No 3D viewing option.
The eTrex Legend is also an excellent choice, which you can learn more about, along with a complete roundup of the best and most popular makes and models at handheld GPS reviews catered to outdoor enthusiasts.
DeLorme Earthmate PN-40
Pros
Great Topo USGS Maps included with purchase.

Aerial imagery, a really cool Google Earth-Like function.

Triaxial compass means you don't have to be moving to get a fix.

Updates your position rapidly.

Good screen visibility.

Lightweight, durable and waterproof.

Excellent geocaching functionality.

Chirping alarm sounds when you are supposed to make a turn on a trail.
Cons
Smaller screen than other models listed in this article.
Learning curve for page viewing and navigating through each function.
Garmin Oregon 400t Handheld GPS
Pros
Icon-laden touch screen clearly visible night and day.

Preloaded topographic maps.

The user interface is most intuitive.

Transfers easily from navigating your vehicle on a road all the way to off the trail in the woods.

Small, fits in the palm of your hand.

Two AA batteries give it a long operational life.

Waterproof.

The 'Profiles' option gives you the ability to set up different preferences for each type of outdoor activity you engage in which is very handy.

Really cool 3D maps.

Functions designed specifically
Cons
Some find the screen a bit dim and difficult to see in extremely sunny conditions.
Not as accurate as other models.
Garmin Colorado 400T
Pros
Large color touch screen or rocker wheel with great visibility even in direct sunlight.
Preloaded maps are a backcountry rambler's dream, including national and state parks and forests in all their glory with details on elevation, trails, rivers, lakes, and points of interest.
3D map view option for those detailed topographic maps, to better help orient yourself to your surroundings.
SD Card slot.
WAAS receiver is extremely sensitive and stays locked on, giving you accurate results in all terrains and in all meteorological conditions.
Share waypoints, routes, and geocaches wirelessly with other Colorado users just by pressing a "Send" button.
It's got an electric compass, and a barometric altimeter.
Battery life of 15 hours.
Paperless geocaching.
Picture viewer is a cool yet somewhat extraneous feature.
Hunting/fishing calendar.
Adaptable with add on features for fitness enthusiasts such as a heart monitor.
Cons
Route planning option could be streamlined better.
Mastering all the features through the menu requires some time.
Expensive. (Roughly $400)
This post is part of the series: Top Five Portable GPS for Outdoor Activities
In this two part series, we'll explore the design, functions, and features which comprise the make up of the best portable GPS units available for outdoor sports and hobbies and then go on to review the top five on the market.