Portable GPS Systems with DVD Player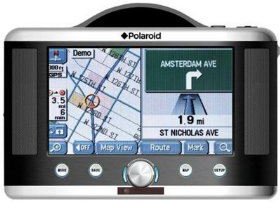 Portable GPS
Portable GPS systems, as compared to in-dash GPS navigation systems, extend the functionality of this kind of device by allowing you to use it for watching movies or videos either when you are driving or when you are outside your car. Unlike in-dash GPS systems, you can use portable GPS systems even when you are not inside your car. In terms of specs and technical features related to GPS navigation, however, both systems are practically the same.
Unfortunately, there are not as many portable GPS systems with DVD players available as in-dash GPS systems. Here we give you some of the available portable GPS systems with DVD players available not only from the US market but from other international markets including China as well.
Two portable GPS systems with DVD players that are available in the US are the Pioneer Avic N5 and the Polaroid MGM-0550.
Portable GPS with DVD Player
The Pioneer Avic N5 helps you improve your driving experience with its many features. It boasts of an LCD monitor, radio, and, of course, DVD player. It features an on-screen menu with rear-facing compatibility, id3 tags support, dual-zone capability, plus compatibility with your iPod devices. It also provides you with detailed map information from its wide coverage area. It plays both your CDs and DVDs. The Pioneer Avic N5 will set you back $774.
Next we have the Polaroid MGM-0550 Touch Screen Portable GPS System which is also equipped with a DVD player. This portable GPS system is preloaded with maps of the Continental US, Hawaii, and Canada. It is ready to use straight out of the box and features a 5.6-inch touch screen display. It provides you with one touch access to its many features and allows you to zoom in on maps accurately using a rotary knob. This GPS system also features selectable languages for voice and text with turn-by-turn directions that is easy to read. It is also WAAS-enabled with 12-channel GPS pinpoint accuracy and lets you view maps in both 2D and 3D perspectives. Other GPS features of this system include built-in antenna, built-in compass, speedometer, and altimeter. As for its DVD player feature, this GPS system lets you play DVDs and CDs and features electronic skip protection for uninterrupted playing even when you are in motion. It also lets you connect portable video game consoles, digital cameras, camcorder, and other accessories. The Polaroid MGM-0550 comes packed with a suction-cup mounting system, carrying case for safe storage at home or in transit, credit-card sized remote control, mounting cradle, dashboard mounting disc, ac adapter/charger, and DC car adapter. The Polaroid MGM-0550 will set you back $499.95.
Portable GPS with DVD Player Which Are Available from the International Market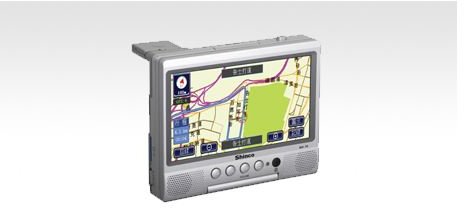 Somewhere in China, there is this portable GPS system with a DVD player called the Shinco GD70. This portable GPS system features a 7-inch touch screen that allows handwriting entry enquiry and has voice navigation and trip information, a route list, and, of course, a built-in map of Hong Kong and Macau. It also provides you with four route options and a built-in 256MB memory. Unfortunately, this portable GPS system doesn't seem to be available in the international market. So, your best bet would be to check it out from your friendly neighbourhood electronics importer. And, make sure to find out whether you can load it with maps other than those of China and Macau.
The Shinco GD70 is just one of the many portable GPS systems available outside of the US. While these portable GPS devices offer good features and functionality, it is uncertain, though, whether it will work in other countries including the US. So, before you splurge on a cool portable GPS system with a DVD player from a foreign market, make sure to ask whether it will work outside of the country where you bought it.