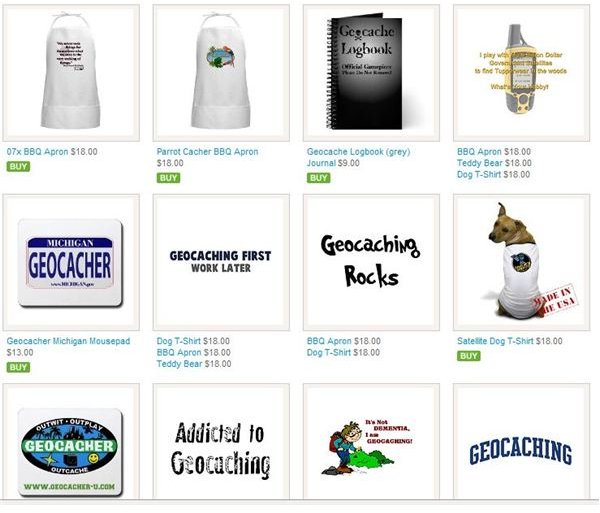 Cafe Press
Cafe Press offers pages and pages of cool, fun geocaching t-shirts, mugs and other gifts. The sheer variety of geocaching gifts makes it a sure bet that there is something perfect for the geocacher on your list. Cafe Press has geocaching t-shirts with sayings such as "I use billion-dollar satellites to find Tupperware in the woods. What's your hobby?" and "I'm not lost, I'm geocaching." There are bumper stickers and decals with fun geocaching sayings, including "I used to have a life - now I'm a geocacher," and "Eat, sleep, geocache, repeat!" Geocaching mugs include "Geocaching first, work later," and "Cacheaholic."
Other cool geocaching gifts available at Cafe Press include geocache journals, "You know you are a geocacher when…" mouse pads, or "Geocaching widow(er)" barbeque aprons.
Geocaching.com
When searching for cool geocaching gifts, what better place to look than the ultimate geocaching website? Geocaching.com has a store full of items perfect for everyone from the novice to the expert geocacher. You can find practical gifts such as guidebooks, dry bags and two-way radios, or gifts that are just for fun, like the Flying Travel Disc, which can be folded up to fit in your pocket so it can be brought along and tossed around at a geocache event.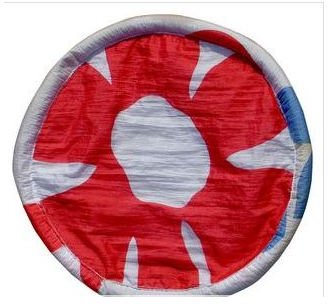 Zazzle
Similar to Cafe Press, Zazzle features cool geocaching t-shirts, buttons, mugs and other accessories that would definitely make cool gifts. T-shirt slogans include "Not all who wander are lost; some are just geocaching," and "One man's trash is another man's geocache." At Zazzle, you will find a cache (get it?) of other cool gift ideas as well, ranging from calendars to profile cards to ties to pet clothing! Zazzle also offers cute and funny geocaching cards to go along with the gifts. Top it off by mailing the geocaching gift by using - what else? - geocaching custom postage.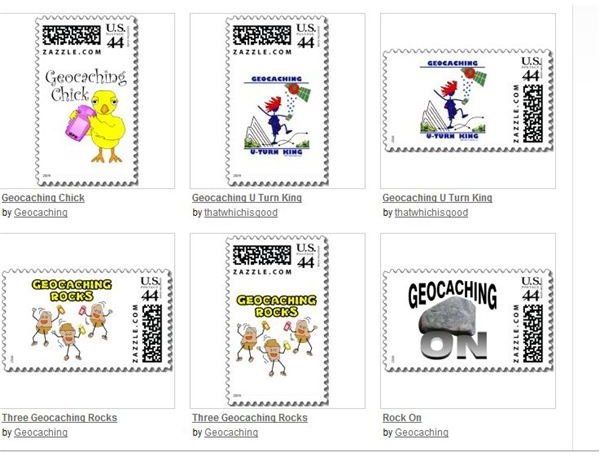 Not Just T-shirts
Online store Not Just T-shirts has an entire collection of cool geocaching gifts. Shop by theme categories, such as the funny "Geocaching Rocks" theme sporting three animated rocks carrying GPS devices, or the GPS-armed "GeoBunny." Each category offers gift ideas such as t-shirts, bags, note cards and stuffed animals.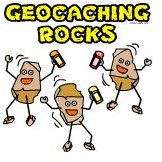 More Information
If you are shopping for cool geocaching gifts for someone else, but have never tried geocaching yourself, why not learn what all the fuss is about? Read What is Geocaching? for a basic overview of this increasingly popular pastime. For even more information, check out the Bright Hub collection of geocaching articles, reviews and tutorials.