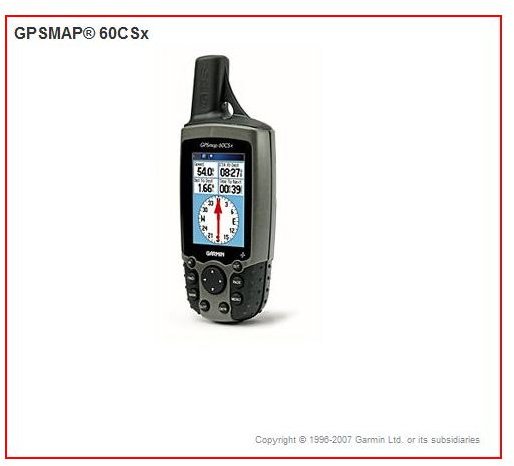 First and foremost, the diversified angler will want to mark the exact location of their best and most productive fishing holes. A GPS unit designed with fishing in mind will have tons of memory to do this and the Magellan® Triton Series GPS (details below) will give you the means to verbally record anything pertinent to that hole. That means you will know exactly what type of fish are there, what they feed on, and what works best at a particular time of the day or year. Fly-fishing enthusiasts will want to record what kinds of hatches take place and when to present that alluring fly to a hungry trout. Some of these GPS devices will already have some great fishing information included depending upon the software and maps they have. The maps will provide detailed information on sub-surface conditions such as structure, water-depth, contours, and shorelines for many rivers, lakes, and streams. That is basically how to use a handheld GPS for fishing.
As every good angler knows, you have to read the water to think like a slippery vertebrate. A fish handheld GPS unit will greatly aid you in this endeavor no matter where you are fishing. Three great options are below.
Garmin GPSMAP 60CSx
Garmin's feature-laden GPSMAP 60CSx is an excellent GPS for the angler. The IPX7 waterproof (and dustproof) case can even be submerged in water, which bodes well for the angler who gets over-excited and clumsy with a fish on the line. The display screen is large and in color, easily viewable all day and all night. It has roughly an 18-hour battery (2 AA) life. It stores up to 1000 waypoints to input all your favorite fishing holes and the best routes to get there. Plenty of memory (a blank 64-megabyte (MB) microSD card) allows you to download more marine maps, lakes, or the area surrounding that wild river you have your eye on. The USB cable hooks your device to your computer and you can load map data and all sorts of valuable fishing data. You can buy extra MicroSD cards that are preloaded MapSource maps if you want them. Garmin's topo maps are fantastic to have along with you. This unit will cost you roughly $350.
Magellan Triton Series GPS Receivers
Any one of the Magellan® Triton Series GPS Receivers is an ideal companion, especially to the fly fisherman. It has a nice viewing screen with intuitive icon features. Although it comes preloaded with many maps, you can easily add additional ones through SD card technology to include marine cartography and topographic maps. The reason it is so good for fly-fishing enthusiasts lies in the fact that you can record voice notations for each waypoint. That means you will have easily retrievable information about stream flows and bug hatches for a given time of year, plus any other info that will help you when you return to a favorite fishing hole or in the unlikely event that you want to share your angling intelligence with another angler. The price will depend upon which Triton series you choose.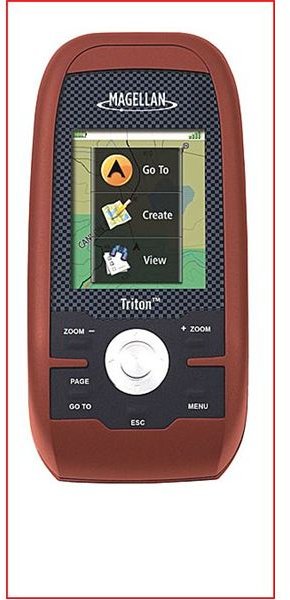 Lowrance IFinder H2O
The LOWRANCE IFINDER H2O is also designed with the angler in mind, as it is waterproof, lightweight, and rugged enough to handle all conditions. It is very accurate due to the 12-parallel channel GPS and WAAS receiver and the high-resolution screen that can be read no matter what the sun or moon is doing. The MMC/SD memory card gives you access to all kinds of maps and a convenient USB card makes downloading a breeze. You will want to load additional maps such as Lowrance FreedomMaps™, Fishing Hot Spots® Elite, LakeMaster® Pro Maps, NauticPath™ USA, and Navionics® electronic charts depending upon where you will be fishing. (It will cost around $ 170)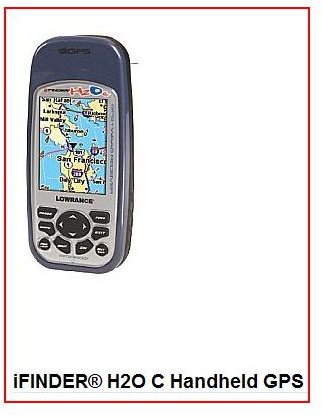 I leave you with a quote from Norman Maclean, the author of A River Runs Through It to remind you of the existential experience that fishing can bring about. "Then in the Arctic half-light of the canyon, all existence fades to a being with my soul and memories and the sounds of the Big Blackfoot River and a four-count rhythm and the hope that a fish will rise."