Magellan Meridian GPS Free Downloads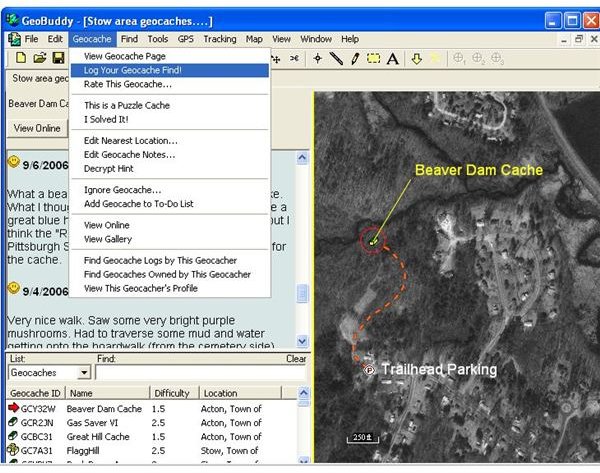 GeoBuddy
If you plan to use your GeoBuddy for some fun geocaching trips, you might want to try GeoBuddy software. You can use this download to transfer all sorts of helpful geocaching data, such as geocaches, routes, tracks and waypoints, using your computer's COM port. Plus, you can even display this GPS data over cool aerial photos and helpful topo maps. GeoBuddy uses icons for waypoints that are easy to view and comprehend, such as a gas pump for a gas station and a knife and fork to represent a restaurant. Instead of wasting time keying coordinates into your Magellan Meridian, you can send dozens of them from your computer to your Meridian in seconds. This means less time preparing and more time out having fun.
Technically, GeoBuddy is not free software. In fact, if you wish to purchase it, you will spend around $60. However, there are free 30-day trial downloads available so you can try it out and see if it is worth the money.
Easy GPS
Made by the developers of GeoBuddy, Easy GPS makes it easy to load routes, tracks and waypoints from your computer to your Magellan Meridian. Easy GPS displays the data on the left of the Magellan Meridian screen and the map on the right. You can also use Easy GPS to back up data from your Magellan Meridian, organize it on your computer, and print maps. Best of all, Easy GPS downloads are totally free.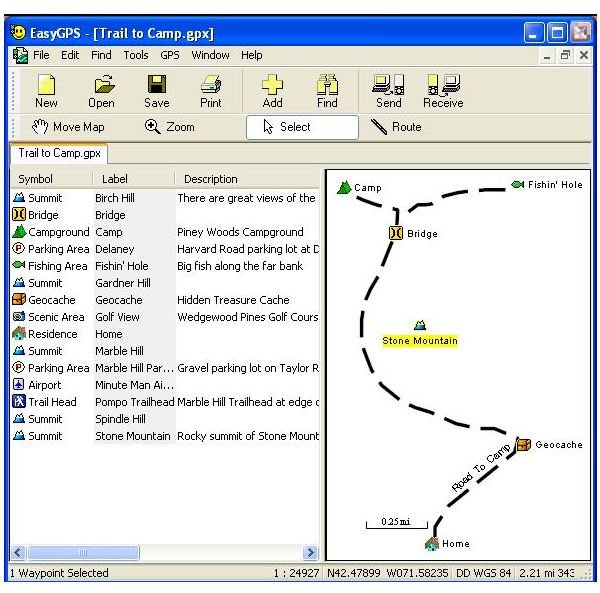 GPS Trackmaker
GPS Trackmaker allows you to create routes, track logs and waypoints as well as a database for your Magellan Meridian. It will calculate average speeds, has a zoom function, and gives you the option to change colors of backgrounds, waypoints and more. GPS Trackmaker allows you to use several types of maps as the background of your Magellan Meridian screen, and features real time navigation.The GPS Trackmaker website offers a technical support page, which includes troubleshooting tips as well as steps on how to connect your Magellan Meridian to your computer and a thorough reference guide.
You may also want to check out the site's "Maps" page, which has free map downloads from around the world. There are two professional versions of GPS Trackmaker that cost between $89 and $154, but unless you are using your Magellan Meridian for professional purposes, the free version will meet your needs.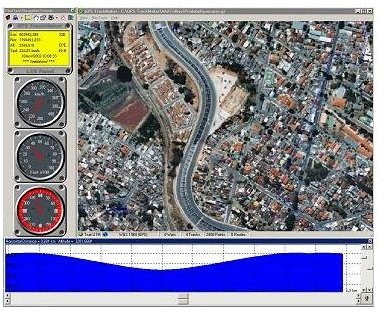 Check out the Bright Hub articles How does GPS Work? and Finding Free Maps and Other Software to Download for a Magellan GPS to get the most out of your Magellan Meridian.