Cheap GPS Phone for Tracking

Wheriphone G560 Locator Phone
If you're looking for a cheap GPS Phone that you can use for tracking the whereabouts of your kids or other family members, your best bet is the Wheriphone G560 Locator Phone. Equipped with a SiRF Star III GPS Receiver Chip, this GPS phone tracker uses A-GPS or assisted GPS common among mobile phones available in the market today.
Other features of the Wherifone GPS Locator Phone include SOS button for emergency situations, five programmable buttons for one-touch dialing, push button location services, earpiece jack for hands-free use, 100 locates, CMPCT 4 days standby time, and enhanced emergency assistance breadcrumbing. (Price: $49.95)
The Wheriphone GPS Locator Phone runs on GSM network which triangulates location based upon the location of GSM cell tower that handles its calls. This enables the device to know the city or area the device is operating in quickly than those standard GPS devices.
Falcom Mambo II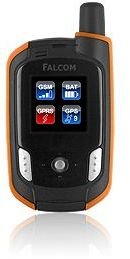 The Falcom Mambo II may not be as cheap as the Wheriphone Locator Phone but certainly it has more features to offer. The Falcom Mambo II is a compact mobile phone and advanced personal tracker which combines a quad band GSM/GPRS phone with a 20-channel low-power GPS receiver for location tracking/positioning. As a standard cell phone, the Falcom Mambo II features quad Band GSM/GPRS frequency network, Bluetooth, full color OLED display, 5-way navigation button, SMS and Voice calls.
For its GPS feature, the Mambo II boasts a high sensitivity 20-channel GPS receiver, built-in 3-axis motion sensor, ANT for heart rate monitoring, and IEEE 802.15.4 support for indoor tracking and remote control. It supports a series of GPS navigation and tracking functions through SMS, CSD, and GPRS/TCP. Its core functions include rolling GPS display, geofencing with alarm and ultra-precise movement detector.
The Falcom Mambo II GPS specs include:
FALCOM 20 channel GPS receiver
High sensitivity SiRFStarIII chipset
Protocols: NMEA, WGS-84
Position accuracy: < 10 m CEP without SA
TTFF hot start: < 1 s average
TTFF cold start: < 42 s average
Tracking sensitivity: -159 dBm (13 dBHz)
(Price:$369.95)
Wheriphone G560 Locator Phone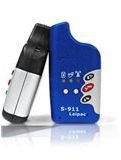 The Laipac S-011 Personal Locator may be the most expensive among the GPS phone tracker in our list but it certainly more than makes up for this with its powerful features. This device is a nifty navigation/locator/tracking device that can also be used to make phone calls during emergencies. It works for both GPS- and GPRS-based personal tracking systems and runs on GSM/GPRS 850/190* MHz and 900/1800 MHz frequencies. The device also features an emergency silent call feature that provides time, date, speed and the location of the person that you want to track.
Other features of the Laipac S-911 Personal Locator include an optional multi-language support, G-sensor for reporting impact, accident, and even bad driving, parameter settings, real-time dynamic reporting and more. (Price:$551)
Supa GT1000 GPS Tracking Phone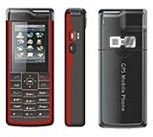 The Supa GT1000 uses a combination of a quad-band GSM-GPRS phone and a GPS logger and tracker equipped with SiRF Star III GPS Module. It also has an independent geofence button for triggering the phone's geofence software.
Aside from its GPS tracking feature, the Supa GT1000 also has an MP3 player feature, integrated T-flash slot, SOS button, up to 1440 waypoints storage, and a 1.8-inch TFT-LCD display. (Price not available)