Which GPS Should I Buy for Fishing?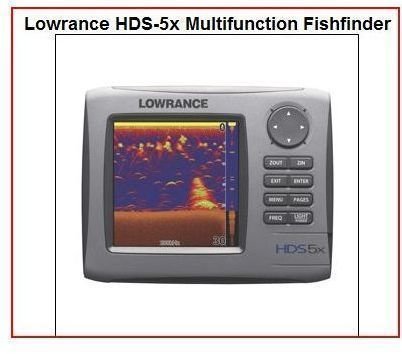 FIRST CATEGORY: FISH FINDERS
Generally speaking, there are two viable answers to this question. The first kind of GPS you should consider buying for fishing is a fish finder transducer GPS combination device. One of these gives you the many features of the GPS such as navigation and mapping, but it also tells you exactly where the fish are. To find out how they work read Garmin Fishfinder Tranducers: Worthy Fishing Companions . The high resolution displays these devices have are amazingly clear even in the noon day sun. On the screen you see nautical chart quality mapping of the base of the water your vessel is on, the depth of the water, the shoreline, and more. The maps update as you move and the GPS capabilities keep you knowing exactly where you are. Even the relative sizes of fish or schools of fish swimming nearby (not just directly under the boat) appear on the readout.Two excellent choices are described next.
Lowrance HDS-5x Multifunction Fishfinder
The Lowrance HDS-5x Multifunction Fishfinder is a solid choice offering a 120 degree view of fish and structure finding on an exceptionally bright screen and you don't have to be an electrical engineer to understand how to use it. If you want to spend the extra money, they have models with many more navigational features, such as a chart plotter, available.
GARMIN FISHFINDER 300C GPS NIC
Another good option would be the GARMIN FISHFINDER 300C GPS NIC. This is a relatively less expensive model suited more for fresh water lakes and has excellent coverage for shallow waters. Troll as fast as you want because Garmin UltraScroll technology updates automatically with your progress. The high resolution screen can easily be read in bright sun light and a night mode allows for nocturnal angling. Garmin makes many high quality models for the ocean which increase in price as they increase in features. These devices are strictly meant to be mounted to a boat and are therefore not conducive to your river, stream or back country lake anglers.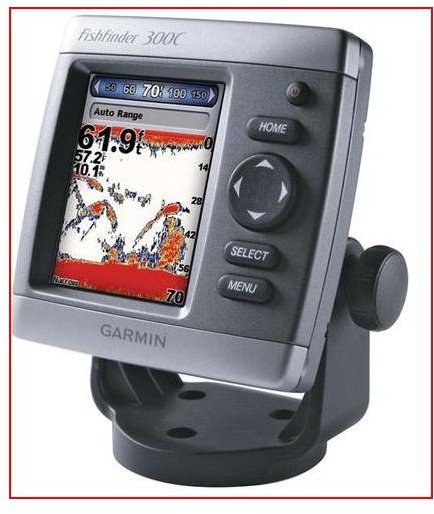 SECOND CATEGORY: PORTABLE HAND HELDS
Many fishing folks, especially the purists, won't want the fish finder GPS. Still others won't find it helpful because they'll be fishing from land or on a river without any kind of boat. These fishing enthusiasts will want the second general option which is a GPS that has mapping capabilities so they can see the contours and structures underneath the water where they know the species of fish they're after tend to feed – not the fish themselves. With that type of portable hand held GPS they can pinpoint where they had the best luck on a favorite fishing hole whether it's on land or sea. As every good angler knows, you have to read the water to think like a fish and this unit will greatly benefit you in doing just that showing contours, creek beds, and lake bottoms. Two great options are below.
Garmin GPSMAP 60CSx
Garmin's feature-laden GPSMAP 60CSx is an excellent GPS for the angler. The IPX7 waterproof (and dustproof) case can even be submerged in water which bodes well for the angler who gets excited and clumsy with a fish on the line. The display screen is large and in color, easily viewable all day and all night. It has roughly an 18 hour battery (2 AA) life. It stores up to 1000 waypoints to input all your favorite fishing holes and the best routes to get there. Plenty of memory (a blank 64 megabyte (MB) microSD card) allows you to download more marine maps, lakes, or the area surrounding that wild river you've got your eye on. The USB cable hooks your device to your computer and you can load map data and all sorts of valuable fishing data. You can buy extra MicroSD cards that are preloaded with MapSource maps if you want them. Garmin's Topo maps are fantastic to have along with you. This unit will cost you roughly $350.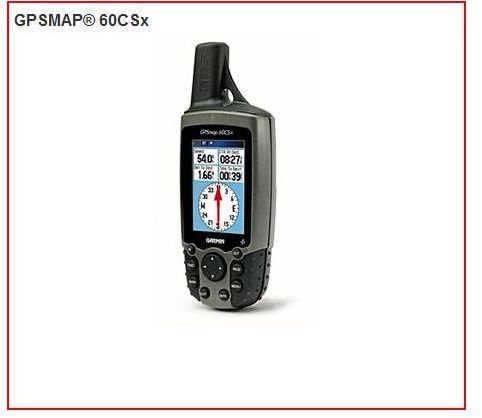 Magellan® Triton Series GPS Receivers
Any one of the Magellan® Triton Series GPS Receivers is an ideal companion to the fly fisherman especially. It has a nice viewing screen with intuitive icon features. Although it comes preloaded with a lot of maps, you can easily add additional ones through SD card technology to include marine cartography and topographic maps. The reason it's so good for the fly fishing enthusiasts lies in the fact that you can record voice notations for each waypoint. That means you will have easily retrievable information about stream flows and bug hatches for a given time of year plus any other stuff that will help you when you return to a favorite fishing hole or in the unlikely event that you want to share your angling intelligence with another angler. Knowing which kind of fly is most productive where will land you more fish. The price will depend upon which Triton series you choose.