What Should I Look for in a Handheld GPS? What Features and Functions Should a Geocacher Look for in a GPS?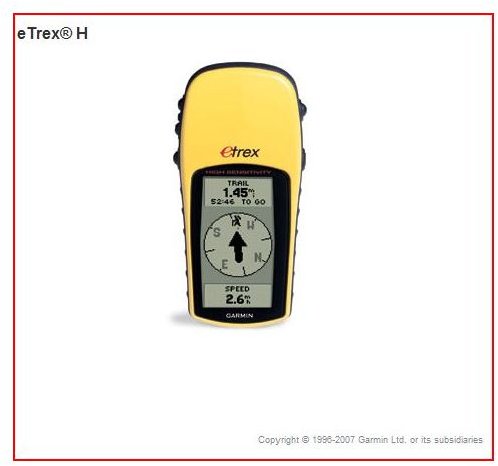 GPS Devices for Geocaching
First off, if you're only vaguely familiar with this modern day treasure-hunting pastime, find out more about the basics by reading What is Geocaching?
Now, let's get right to the point and list the desirable functions and features in a device to use for geocaching. You want a handheld GPS device that is very accurate since the loot at every stash you discover will likely be in a small container hidden from the untrained eye. The essential criteria that your most basic geocaching GPS handheld device should meet to be most effective for this great excuse to get outdoors and explore include the following:
Waterproof and durable so you don't have to worry about harming it.
Small and lightweight so you can carry it easily in one hand or in a pocket or pack.
12 channels to lock on to the satellites; older models with less are too slow and not accurate enough.
Plenty of waypoint storage capacity. Waypoints mark where the cache is and also you can input them as you go to easily retrace your steps back.
You want to be able to read the screen easily in the direct sun, under heavy clouds, with your shades on, and at night.
Long battery life. Easily replaceable and/or rechargeable. Lithium batteries last the longest.
Preferably a USB cord compatibility to hook into your computer for downloading data such as maps and cache coordinates from software or online.
The advanced features that the higher-end GPS devices have can add to the fun, help you find stuff quicker, and make this hobby more expensive. The following list is essentially the answer to the question: What should I look for in a handheld GPS for geocaching to have all the bells and whistles?
WAAS (Wide Area Augmentation System) enabled – this means your GPS unit will give you up to five times the accuracy because you're linked in with a system of satellites that ensures position accuracy within 10 feet (3 meters) for about 95% of your searching endeavors. Many Garmin models have this technology.

A Built-in Compass is nice to have the closer you get to the cache.

Memory storage. Higher end models often have a memory card slot which is very useful.

Altimeter: who doesn't want to know how high above sea level they are at any given moment, right? But in mountainous or hilly country, a cache might be easier to find if this info was included with the data you retrieved from an official geocaching site.

Mapping Capabilities; it's very nice to see what you're doing on the maps (terrain features included) which either come with the unit or the unit has the capability and storage room to download them off the Web.

An external antenna certainly comes in handy when you're under a thick patch of cedars or deep in the canyons walled by either steep rock faces or skyscrapers. It keeps you from losing your lock on those eyes in the sky, the GPS satellite systems.

A rocker key pad (operates with a wheel similar to an IPod) or touch-screen is a plus to some folks.
Now that we have all those considerations before us, we will take a look at the best Geocaching GPS units available for a given price range in the next two articles. This series is dedicated to help you get the most out of Geocaching with the best device to match your needs based on your anticipated level of interest. This knowledge will greatly aid you in enjoying with your treasure hunting pursuits.
This post is part of the series: What are The Top Geocaching GPS Units?
This four part series first presents you with an in-depth look at the features and capabilities that make a handheld GPS device unit the ideal choice for geocaching. The remaining articles use that criterion to list several of the best brands and models based on performance and the price tag.