What is SiRFatLas IV? The Latest Chipset from SiRF & What Drives Your Personal Navigation Devices?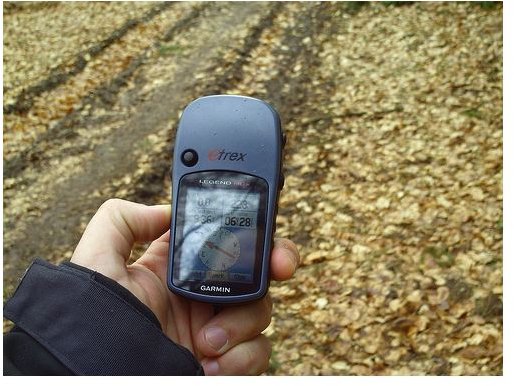 What and Why?
With spring in full swing, and summer on its way, more and more companies have begun releasing newer versions or new series of their tried-and-true technologies. In this regard, another company to join the fray is GPS chip maker SiRF.
Recently, SiRF released the SiRFatLas IV, which is a chip that is being described as a multifunction location system processor. This chip is meant for entry-level Personal Navigation Devices (PNDs).The SiRFatLas IV is a cheaper version of the very popular, but rather expensive SiRFPrima platform. This system was released within the last few years, and it provides both GPS and high-level multimedia capabilities. So, you may be asking yourself what is SiRFatLas IV, and why do you need to know about these chips? You definitely need to know about these chips since they are the future of GPS technology.
Features of IV
The SiRFatLas IV doesn't offer all of the multimedia whistles and bells that you find on more expensive chips. SiRF instead packs as many peripheral products as it
possibly can into this chipset, reducing the total bill of material. This chipset comes with GPS/Galileo baseband (which also comes with the more expensive SiRFPrima), an LCD touch-screen controller, video input, 10-bit ADC and a high-speed USB 2.0. While you may be limited in multimedia functions, this chipset, however, seems to come with everything else that you may need.
The chipset also comes with an integrated NAND and SD controller. The SD controller allows for both single and multi-layer cells and flash memory. These features give system designers the freedom to create either low-cost or more expensive designs for their GPS units.
PND-on-a-chip
A central component of the SiRFatLas IV chip is the PND-on-a-chip chip solution. This solution takes information from GPS baseband, low-noise amplifier and radio frequency circuitry. This information is embedded on the chip. This solution also incorporates an ARM11 processor, which helps improve graphics performance. This unique technology is broken up by market: entry-level, mid-level and high-level.
The entry-level PND-on-a-chip solution gives you a combination transceiver and USB 2.0 OTG high-speed controller. This is the simplest form of the solution. All of these solutions are sold under the BCM4760 PND model, but the features are different depending on the market. The mid- and high-level markets offer more usability and much more exciting features, but you'll pay a lot more for these privileges.
The mid-level market PND chip solution is designed for the 3D market. It allows you to quickly pull up both 3D landmarks and maps. This chip solution is specifically designed to work with different connectivity devices, including your WLAN and Bluetooth-enabled devices. This chip solution is an advancement over past solutions since it's so much faster. Plus, you get a whole bunch of new features, including the ability to look at your photos and listen to your favorite music.
Things get even more interesting with the high-level chipset solution. This PND is designed to work with your mobile devices. It comes with the VideoCore series of multimedia co-processors. What this means is that your graphics don't look flat like they do on most GPS devices. These co-processors even allow you to watch HD videos. You can also record audio and video with your GPS device. Graphics are faster on this device, ensuring that you won't be waiting forever to pull up a map.
PNDs and ODM Units
If you've recently bought a GPS unit, there's a good chance that you may have already bought a GPS unit with a SiRFatLas IV. The system is currently being rolled out on a multitude of Personal Navigation Devices and ODM units.
The following companies are already using this new chipset solution in their units:
ASUS International/Unihan Technology Corporation
Binatone Electronics
Cirex France
Foxconn Technology Group
Globalsat Technology Corporation
Maylong (GPS for Dummies)
Navigon
NDrive
Nextar
Takara
Wistron Corporation
YF International
Note: While the above list of companies that are using the new SiRFatLas IV chipset is rather impressive, it will be for the consumer to decide whether or not the cheaper SiRFatLas IV is a wiser investment over the more expensive, yet proven SiRFPrima version.
You now know the answer to what is SiRFatLas IV chips. When you see a label with this chipset, you'll know that these chips are worth the extra money, especially the ones with the mid- and high-level PND solution. You'll love the functionality that these chips provide so much so that you'll wonder how your past GPS devices ever functioned without them.
References