Hunting GPS Reviews - What is the Best Handheld GPS for Hunting?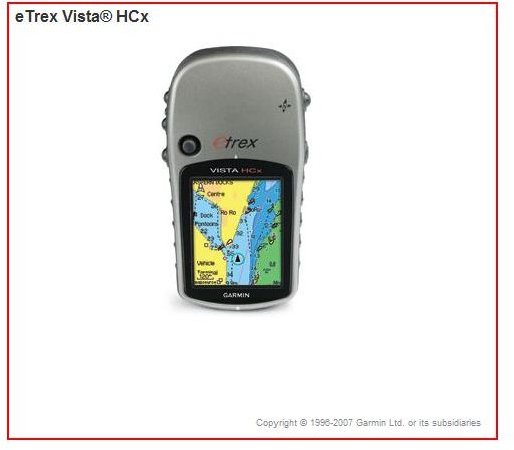 Garmin eTrex Vista HCX
Topping our list as the best GPS for hunting is the Garmin eTrex Vista HCX. It'sa superb hunting GPS device to guide you as close in on whatever prey you're looking for, primarily because of its size, performance, and memory. It's small enough to fit in a pocket which means you don't have to keep it in a pack. As you know, you'll want to keep your movements as quiet and restricted as possible to keep from alerting your prey to your presence. Therefore, the ease of accessing this compact, lightweight, waterproof device by simply reaching in a pocket or even having it clipped to a belt enables you to remain as stealthy as possible. Even though it's small, the bright color screen is still easy to read and the functions are easily learned and intuitive. Incidentally, if you're looking for all the best and most popular models available, you should read handheld GPS reviews catered to outdoor enthusiasts as well.
This handheld portable has an electronic compass which is vital especially for coordinating your plan with hunting partners so no one gets crossed up. Some GPS compasses only function when you're moving but the Vista HCX will work if you're as fixed as a tree. The
MicroSD card slot means you can upload specific, topographic maps for whatever area you plan on hunting. This card that slips in and out (but it's within the waterproof case when in the field) easily provides you with valuable extra memory which you can use to mark your sweet and lucky spot from prior hunts of the past years. A machine would never understand the concept of gravitating toward a place because of something called "good luck" but this device will get you there with a great deal of accuracy.
There's a huge storage capacity for waypoints which means you'll never get turned around no matter how bad the weather gets or how baffled elusive prey can make you. Easily interchange the card if you're a hunter who goes on destination trips to track your prey in areas unknown to you. It's the accuracy that bodes well for it too because if you have to leave your kill to go get assistance in dragging it out of there, you want to know exactly where it is on the return trip. The WAAS enabled Garmin gives you accuracy to within three meters and operates even in a deep tree canopy or narrow ravine. The long battery life (2 AAs give it 25 hours) will match the wait that many times is inevitable. The cost is roughly $300 which is part of the reason it's at the top of the list.
Garmin Rino 530 HCX
For the hunting partners who like to communicate with each other as conditions or plans change, there is the equally good option of the Garmin Rino 530 HCX as a stellar hunting GPS as well.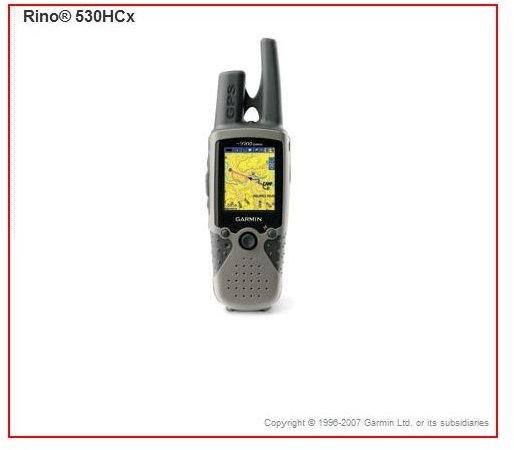 The 530 HCX has the same electronic compass, accuracy, and MicroSD card capacity but it also doubles as an FRS/GMRS radio (which can transmit as far as 14 miles.) That means if the other hunters in your group have a Rino too (or just a compatible radio), then you can communicate your position and route plans with each other and stay safe. That can be done with a handy position reporting feature too so you don't even have to talk but can see on the nice bright, high resolution screen where each of you is located. The 14 hours on the rechargeable lithium-ion batteries will hopefully be enough for you. This model costs about $500. You might want to also check out this reviews of the Garmin Rino 520 while you're at it.
Lowrance iFINDER Hunt C Handheld GPS Receiver
The Lowrance iFINDER Hunt C Handheld GPS Receiver is also a worthy GPS dedicated to the predator and prey relationship.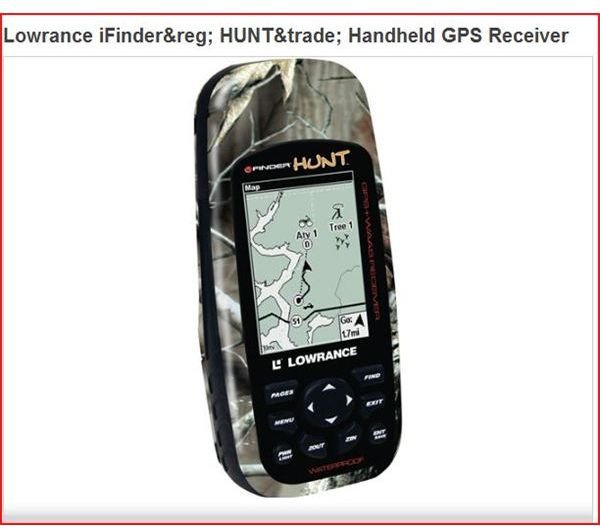 With 16 channels and WAAS enabled it's accurate and it also has a nice high-resolution color display. One nice feature is a microphone that allows you to put voice notes to a particular waypoint. A camouflage case is also a nice touch. Some bargain shopping should allow you to get one for $300.
All of these models produce a special signal that draws big game to in and even the highly elusive jackalope! That's just not true at all; you're still going to have to use your cunning human instincts to stalk the game. The machine can't do it all for you but any one of these devices will work extremely well for you out in the field.