Portable GPS with a Beacon - What is a GPS Beacon? & How a GPS Beacon Can Save Your Life?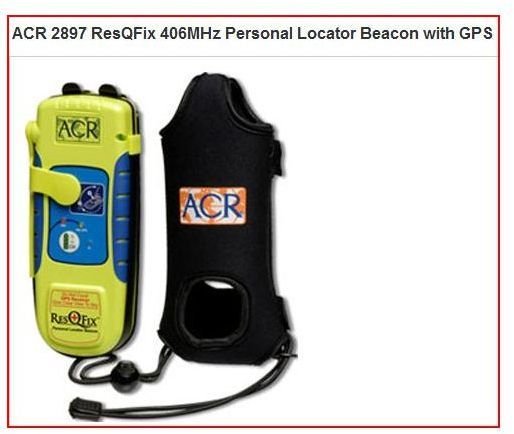 What is a PLB?
In any situation where you are faced with an emergency, a portable GPS with a built-in beacon can be activated so that it sends out a constant signal of distress to emergency assistance personnel for as long as the batteries last, giving them the details of your exact location. This small device is designed to work anywhere that you are in the world.
Here, we're not talking about a device that works with the pinpoint mapping and navigational capabilities that a standard handheld GPS provides. This GPS beacon is designed exclusively to alert authorities in the event that you are in or close to mortal danger. They're more expensive, for the most part, than most navigational GPS units. But, if you find yourself in the kind of situation where you need to use it, the investment could buy you your life.
A Personal Locator Beacon (PLB) as they're commonly known, is something you activate only in an absolutely dire situation when all other chances of self-rescue have proved unsuccessful or impossible. The activation of this satellite-signaling device will result in mobilizing the authorities in charge of rescue operations wherever you happen to be in the world. Therefore, the person enabling the device must be in jeopardy of losing their life, eyesight, a limb, or a have medical condition that will prove fatal without emergency assistance from rescue authorities. Obviously, this applies especially to someone using it in remote locations either on the sea or somewhere out in the wilderness where there is a far greater cost in terms of money, and to the rescuers' lives.
When to Pack a PLB
If you're out on the water boating, sailing, or fishing you will most assuredly want one of these. Even if you're not planning on being that far off the coast, once beset in fog you can become virtually invisible. Travelers in dangerous places the world over would want a one of these PLBs that doesn't rely on spotty cell phone coverage. By the same token, anyone trekking in the backcountry, be it mountains, forests, deserts, lakes, or rivers would do well to have one since there is always the possibility of danger occurring in rugged country and in unpredictable weather.
Snowshoeing, especially in avalanche country, is an activity you really shouldn't engage in without a beacon. Incidentally, for an in-depth look into this snow sport which is both tranquil and invigorating at the same time, please check out the series entitled Snowshoeing: A Superb Winter Fitness Opportunity. This series provides ample reasons to engage in snowshoeing along with the information you need to know to outfit yourself for maximum safety and comfort.
Your GPS beacon should be water proof and highly durable because inclement weather tends to be part of an emergency situation. It should have the latest and most effective satellite-locking technology. You'll want to make sure that the battery life of the device is long and that you can register your signal so authorities will know who you are. Details of two of the best available follow:
The ACR ResQFix 406 Personal Locator Beacon (PLB) with GPS - 2897 costs roughly $500. It's designed for both maritime professionals and recreationalists so it's waterproof and buoyant. It's very small (fits in a pocket), lightweight (10 oz), and is activated by the push of one button. The unique signal each device sends out tells emergency monitoring officials exactly who and where you are. The battery life averages 40 hours and it can withstand extreme temperatures. ACR Electronics makes other Emergency Position Indicating Radio Beacons (EPIRBS) that cost over $700. Making sure that the batteries are operational on any of these devices is absolutely essential. ACR tests these things in the harshest conditions nature can muster to ensure they will function when they need to.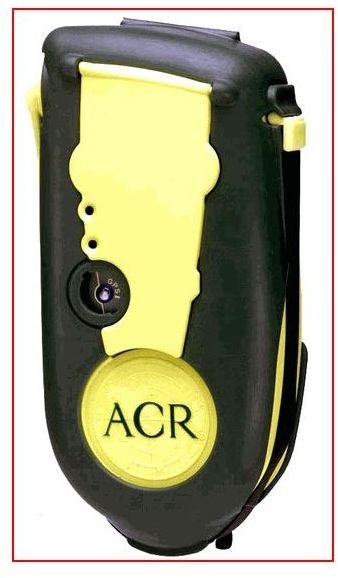 The ACR TerraFix 406 GPS I/O PLB with GPS is ideal for the thrill-seeking land-loving devotees such as skiers, snowshoeing explorers, hikers, backpackers, hunters, kayakers, climbers, pilots and any other outdoor enthusiasts. Especially those who like to operate alone deep in wild, alluring country. This device runs at around $450 and is small and light enough to fit in a pocket. It has about a 24 hour battery life.