Wanting to Find Austin Powers or Darth Vader Voice for Tomtom?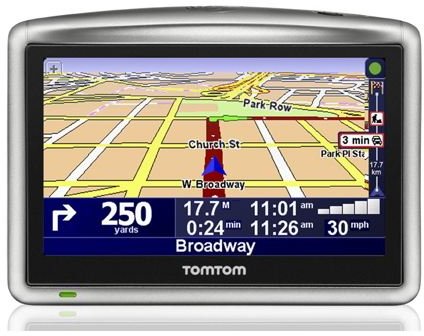 Where to Find Downloads
If you want your TomTom's voice to sound more like the deep, breathy voice of James Earl Jones as Darth Vader, there are many websites from which you can download such a voice.
OzPOI.com has an extensive list of Australian GPS files, including this Darth Vader voice file for TomTom. To install this voice, click on the Darth Vader image on the page to open a new window with the downloadable files. Right click and select Save Target As for each of the following files:
dataDarthVader.chk, which is the voice file.
dataDarthVader.vif, which is the voice description file.
dataDarthVader.bmp, which is the voice picture file.
Save these to your TomTom Voices folder.
Gpsice.co.uk offers a free Darth Vader voice you can download to your TomTom. While this and other voices on the site will work with devices worldwide, they are recorded in GB English. This means that if you are a using your GPS device in the United States, some of the terms used might be unfamiliar to you. Perhaps you wish to consider it a learning experience. The Darth Vader voice available at Gspice is compatible with the following TomTom models: Go 300,500,700,510,710,910,ONE,Navigator5 and Rider.
TomTomGPS Data Team offers an extensive list of free celebrity and character voices you can download. If you choose to download a voice from this site, click and save each of the three files - BMP, CHK, and VIF - for that particular voice one at a time.
Perhaps you prefer the voice of the velvet-wearing, groovy crime fighter Austin Powers. There are a few places offering these impersonated voices as well.
GPS Data Team provides a free downloadable Austin Powers voice amongst its vast list of celebrity and character voices. As mentioned previously, you do need to open and save all three file types into your Voices folder in order for the download to work properly on your device.
TomTom HOME is a free program you can download from the TomTom website. This program allows you to install and manage content available through TomTom, including voices such as Austin Powers. Because it is through the official TomTom site, you have the added confidence that all downloads will be safe and compatible with your device. Please note that, although the HOME download is free, there may be an additional charge for any content you download using it, such as voices, maps and subscription-based services.
Loading Voices Onto Your Device
Once you have downloaded any voice for your unit, connect your device to your computer. If it does not open automatically, go to My Computer or Computer and open the TomTom listed as a storage device. Move the saved files to the Voices folder on your device by dragging and dropping or copying and pasting them. Once you have successfully moved them, turn off the device and disconnect it from the computer. When you turn it on again, your TomTom will have a new way of speaking to you.
References
OzPOI.com
Gpsice.co.uk
tomtom.gps-data-team.com
tomtom.com/services