Free GPS Maps - Top Tips to Keep your GPS Up to Date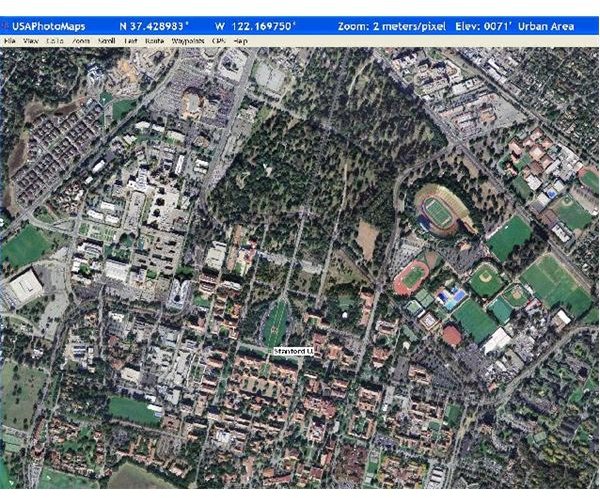 USA Photo Maps
If you are seeking GPS maps for United States addresses, USA Photo Maps has plenty to offer. This free software program creates maps using aerial photo and topo map data, allowing you to scroll, zoom and view latitude and longitude. You can search by and see landmarks, view elevations, and add your own routes, text or waypoints to the map. The maps are easy to transfer between your computer and your GPS device. In addition, you can view your current GPS location.
Along with a complete download, updates are available on the USA Photo Maps website. There is also a link to an active Yahoo Groups forum devoted to the software, where you can ask questions and discuss how you use the maps.
GPS Maps and Tour Guides
Heading to a national park on vacation? Don't leave home without first downloading a free GPS map from GPS Maps and Tour Guides provided by Travel by GPS. The list of maps available includes Grand Canyon National Park, Yosemite National Park and Rocky Mountain National Park, among others.
With these free maps, you also get audio and visual images, narrating and detailing your trip. There is plenty of POI data, as well as maps and tracks to help you customize your travels.
To use these maps, click the highlighted link of the map you want to download. Then, simply follow the download instructions provided on the download link page.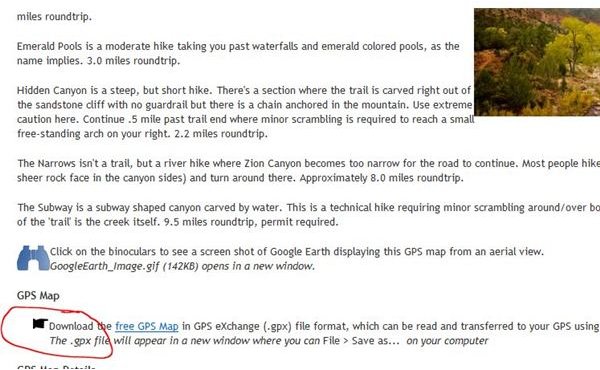 There are many other free GPS maps available on this site. Click the icon for the type of map you wish to download to see a list of available GPS maps. For example, clicking the snowmobile icon will give you options such as a GPS map of the Alaskan Iditarod Trail as well as snowmobile trails in 27 different states.

Map Center 2
Map Center 2 is a site where maps created by other GPS users are uploaded and shared. These maps are free for personal use and easy to download and install on many types of GPS devices.
On the Map Center 2 site, you can easily browse maps by location or category. You can also take a look at what maps have been uploaded recently, and compile your maps. Map Center 2's search feature simplifies finding the map you need, as you can search by location, phrase or even features.
For more help finding and using GPS maps, software and other media, check out the Bright Hub collection of GPS Maps, Media & Conversion Guides.