Where to Download USA Maps for TomTom

TomTom HOME
If you own a TomTom and live in North America, you will be happy to learn that in January 2010, TomTom announced that it will offer lifetime map updates. TomTom's Map Update Service gives you the certainty that your TomTom will make you aware of changes, such as new construction and roads or changes in points of interest. The TomTom Map Update Service pushes out updates four times a year.
In order to use the TomTom Map Update Service, you will need to download TomTom Home. You must live in North America and subscribe to the service, as well, which is not a free subscription. Updates start at $39.80 per year, depending on the TomTom model you are using. However, if you like to download USA maps for TomTom regularly, this is a much more affordable option than downloading individual maps at a much higher cost.
Once you subscribe to this service, it will notify you of any available map updates when you connect your TomTom device to TomTom Home on your computer.
Google Maps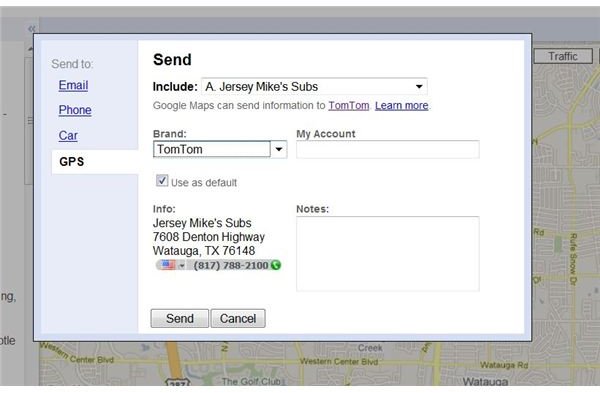 While not a comprehensive option, you can use Google Maps with your TomTom device. This limited application allows you to search for business addresses in the USA and other locations and then transfer the information to your TomTom.
To download USA maps for TomTom from Google Maps, you will need to install TomTom Home as directed in the previous section. Go to Google Maps and search for the business and location for which you want to download a map, such as "Jersey Mike's in Watauga, TX." When you find the correct location, click the drop-down arrow to the right of it and click Send To. Select GPS in the left pane of the Send To window. Select TomTom in the Brand list. If your TomTom is not already connected to your computer, do so before continuing. TomTom Home will launch. Select Show on Map, Navigate to It or Add to Favorites and send a map of the address to your TomTom.
USA Photo Maps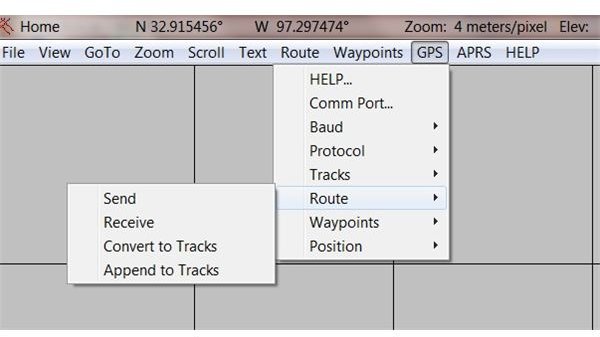 USA Photo Maps is a freeware application that obtains aerial photos, topographic maps and urban area maps from TerraServer. Once you download the application, you can select Address, Populated Place, Lat/Lon or USGS Landmark from the Go To menu to find the map you want. When your
Connect your TomTom to your computer with a serial cable, start up the USA Photo Maps application and go to the GPS menu. You can send and receive maps, waypoints and more.
Downloads to Avoid
While sites offering free maps via peer-to-peer file sharing might be enticing, it is advisable to avoid downloading USA maps for TomTom from them. Not only might the files be illegal, but they can also contain viruses or tools that enable hackers to access your computer. While you might save a few bucks upfront obtaining maps this way, in the long run it can cost you a great deal more.
References