How to Track and Locate People with GPS
Introduction
Finding the whereabouts of your friends is possible using your device's GPS functionality. To use this feature you have to install an application onto your mobile phone. Since the applications of GPS are rather new, there are not many programs available. However, as a Bright Hub reader you will find the information that you need right here.
MapMates
MapMates lets you share your location independent of your mobile phone and your carrier. You can set your status from your mobile, allow yourself to be tracked with the GPS and set permissions regarding who can see you. MapMates updates your position in predetermined time periods. The default time period is ten minutes, but you can set this value as small as one minute by going through "Update Permissions" in the program's menu. Your friends can track you via their cell phones or from MapMates' website.
All these features come with a cost. There is a pricing structure, which depends on "finds." The "finds" are searching and finding your friends. Each search and find deducts one from your total. There is a base price of USD $25 per phone plus a number of "finds" each year. For a single user, the base price includes 2000 "finds" per year. It is worth looking at MapMates since they have options ranging from a single user to enterprise tracking.
MapMates is a Java application and to use it your mobile phone has to support access to its GPS features using Java. It is better to check the supported phones before deciding on the application. You can use it with any phone that supports Java.
Google Latitude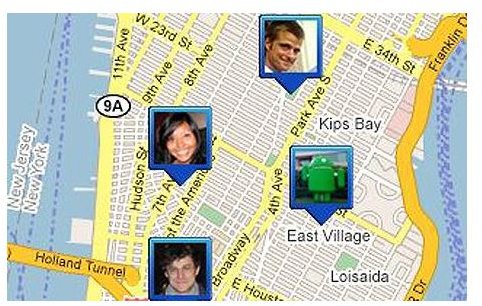 Despite the many privacy concerns about Google, I am personally very happy with their services. Latitude is another Google service, which works together with Google Maps. You just log on to your Google account and switch to Latitude. You can then track yourself or your friends, whether on Google Latitude website or on your mobile phone. To use this service, you need to have Google Maps' 3.0.2 release installed; Latitude service is not present in the previous versions. Open up Google Maps, go to the "Latitude" option in the menu, add your friends and switch to the "Privacy" tab to adjust how your location will be broadcasted. When you choose to exit Google Maps, the program asks you if you want to continue sharing your position or cease to share it.
Google Latitude does not even require a GPS to function. It can determine your location by triangulation from the nearby cell phone towers. You can use Google Latitude with any phone that can use Google Maps.
GPSEd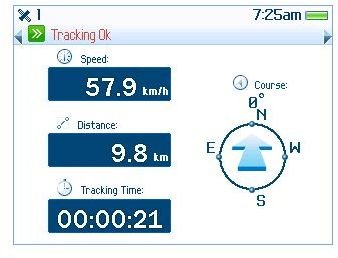 GPSEd is a must-have program for all GPS users. It records your tracks, lets you update them to its website, share them, and view them in Google Earth in addition to sharing your position. Plus, you can save your tracks and upload them to your web space simultaneously, meaning that your friends and family can see "where have you just been" in addition to "where you are now." This track recording and sharing is not present in MapMates and Google Latitude, so you can add this application to your mobile phone as a complimentary program.
GPSEd is currently available for iPhone (available in App Store), BlackBerry and Windows Mobile phones. Symbian phones are not yet supported.
Conclusion
All location-sharing programs involve heavy uploading and downloading of data, so make sure to check your data plan in order to avoid nasty surprises. A daily use may require a monthly plan of 1 Gigabyte, considering maps/satellite switching, the program being on all the time and so on.
Finally, finding your friends with GPS and broadcasting your position seems very handy at first, but may take you to the boundaries of privacy. If you are considering sharing your location or asking your loved ones to be visible all the time to you, then be sure to talk with them and decide what is and is not acceptable. If not, privacy concerns are inevitable