Where Can I Download Free TomTom Voice Downloads? Can You Change TomTom Voices?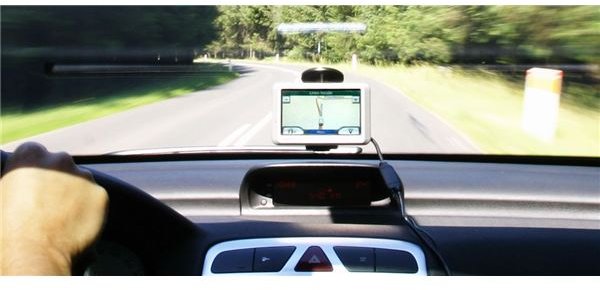 Free TomTom Voice Download Sites
There are several websites that offer free TomTom voice downloads. Most of them feature celebrity impersonations, although many also include more nondescript voices that will give you a change from the standard TomTom voice. A website called GPS Data Team offers more than two dozen free TomTom voice downloads, with celebrity and character voices such as Marilyn Monroe, Yoda and Sean Connery. Another free voice option is called "Silent Voice." This voice is ideal for those times when you don't want your TomTom to talk (think sleeping kids on a long trip).
Another site, GPSice, offers a handful of free TomTom voice downloads, with character voices including Darth Vader as well as some radio personality voices. These voices are recorded in GB English. They will work fine for American TomTom users, although some of the terms used might be a bit different.
OzPOI is another website offering free TomTom voice downloads that features more than two dozen character and celebrity voices. Some of these fun, free voices include KITT, the car from Knight Rider; Austin Powers; and former U.S. president George W. Bush.
None of these sites offer a voice preview feature. However, since they are free, you can simply download one and listen to it to decide if it is the voice you want on your TomTom. To download one of the free voices, simply click the link of the voice you want to download and select the type of file you wish to save. Once it is saved, simply put it on your TomTom (instructions on how to download the voice from your computer to your TomTom are listed below).
How to Download Voices to a TomTom
To download and begin using free TomTom voices, create a folder on your desktop or elsewhere into which you can download the free TomTom voices. (To make a new folder on the desktop, right click any blank area of the desktop, point to New and click on Folder.)
When you find a free voice you want to download, click to open the file. The voice links or buttons on most of the sites will automatically open a "Save As" dialog. If this does not occur, simply right click the file link and select "Save Target As." Choose the folder you created as the location in which to save the voice download.
Turn on the TomTom and connect it to your computer using the USB cable provided. Go to Start and open My Computer. Look for the TomTom in the Devices with Removable Storage section. Double click to open the TomTom folder and then the TomTom "Voices" folder.
Go back to the folder in which you downloaded any free voices. Select those downloaded files, and then copy them. Go back to the TomTom "Voices" folder and paste the free downloaded voices into it. You can download several free voices to the TomTom at one time.
References