Garmin Accessories - Optimize your GPS Unit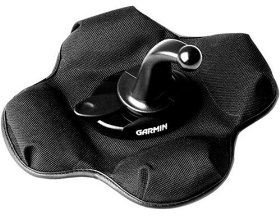 Introduction
When you purchase any hardware, you do so thinking about how you will use it in advance. Then, 99% of the time, after opening the box, you become frustrated because you immediately realize that something is missing – something that you need to use the product as intended. For example, no screen protectors come with Garmin's products, but you probably want your device to look brand-new for a long time.
Here are the top hand-picked accessories for Garmin GPS units. Before making a purchase decision, make sure that the accessory is compatible with your Garmin model.
Dashboard Mounts, Lighter Socket Mounts
Placing the GPS navigator on the window is fine but there are two main drawbacks:
If you place it below the rear view mirror, your view is blocked.
If you place it near the driver's window (top left corner on the windshield) there is a probability that it could be stolen when you are stuck in the traffic.
If these two drawbacks are really bothering you, then you should go for a dashboard mount. There are some dashboard mounts out there, but I recommend you go with a friction mount, which does not require any adhesives to attach itself to the dashboard. There is another positive benefit for this type of mount – you will not have to worry about adhesive stains when you sell your car.
Dashboard mounts start at about USD 15-30 from Amazon.com. The portable friction mount comes at USD 24. If you do not care about the adhesives, you can go for a permanent installation for USD 21.
You can also go for a direct lighter socket mount if you want your navigator to not be in your viewing area. This one comes with a price of USD 13 from Amazon.com.
Carrying Cases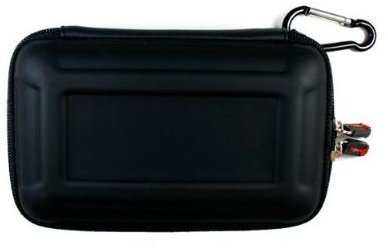 When you park your car and take your GPS with you, it is not a wise thing to carry it without any protection. The screen is a fragile element as we all know, and one moment's distraction may cost you a huge sum.
You can choose from hardcover cases or leather cases, which will do fine in protecting your GPS but, of course, the hard cases offer better protection. You can get a hard case for as low as USD 8.95 or a leather case for as low as USD 7.95 from Amazon.com.
FM Receiver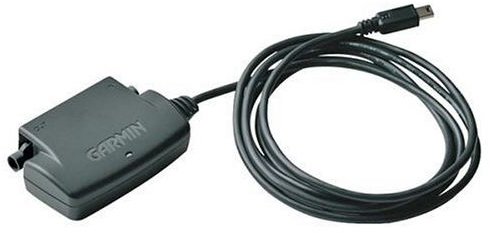 If you are lucky enough to live where you can receive traffic announcements, then an FM receiver is a real time and sanity saver. The receiver picks up signals from various stations and displays them on the GPS unit, and then the navigator analyzes the information and calculates alternative routes. The signals do not interfere with the music or your telephone conversations (for the models who have Bluetooth and can be paired with a cell phone) so you will not have any distractions.
This Garmin FM Receiver runs approximately USD 150 at Amazon.com
MSN Direct Receiver and Subscription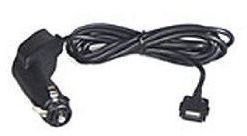 MSN Direct offers up to date traffic information, current gas prices, weather information, news, local events, movie information and stocks. Plus, it offers real time Doppler Weather Charts so you will be able to see the present weather conditions and three-day forecasts. In addition, with the subscription you can plan your travel ahead of time and send to your device wirelessly. An MSN Direct subscription transforms your GPS to a travel companion with its features.
However, to receive MSN Direct broadcasts, you need to have an MSN Direct Receiver. The receiver is priced around USD 90 (depending on your model, varies between USD 82 and USD 90) and the (lifetime) subscription comes at USD 130.
City Navigators
If you are going to visit a city and want to know about the roads, which are not present in your device, then you have to go for a city navigator. The city navigators are stored inside a simple SD card, which you plug into your GPS device. The SD card holds the information about points of interest (POI) and will make a very good travel companion.
You can also download Panoramio photos directly to your device from Google via the Garmin Connect Photos page using your computer. The city navigator with Panoramio photos in one place will let you enjoy any trip, whether or not you have been there before.
You can search the Travel Guides at Garmin's Website.
Conclusion
You can extend the functionality of your GPS device with many different types of accessories. Whether you are a commuter stuck in traffic or you are a hopeless, untiring traveler you will find an accessory or some added feature that will suit your needs. Garmin has addressed the needs of its users and rolled out products with all these different personalities in mind.