What is Geocaching? How to Geocache & Find Out More about this Treasure Hunting GPS Game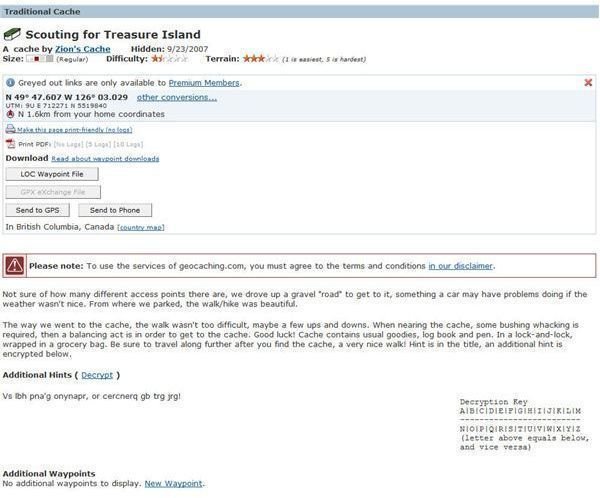 What is Geocaching?
The "sport" is called Geocaching. In a nutshell, Geocaching is a real-world treasure hunt that is played by thousands in nearly every corner of the globe. The idea behind it is that participants - called Geocachers - hide caches all over the world and in all sorts of places and environments (in forests, cities, parks or even underwater!), they then post the coordinates of their cache on the Internet. Fellow Geocachers plug the coordinates into their GPS unit and head off in search of these Geocaches.
(If you need help deciding on a good GPS device for geocaching, read Best GPS Units for Geocaching for tips and advice.)
What's in a Geocache?
The contents of a typical Geocache contain a variety of goodies, a log book for the Geocacher to log his or her find, and sometimes things called Geocoins and Travel Bugs. Some caches, called Multi-caches will provide the person with additional coordinates to which the person must seek before finding the final cache full of little treasures. The only rules are if you take something from the cache, you leave something in return and you sign the logbook.
Who can become a Geocacher?
This sport is open to anyone and everyone, so long as you have a GPS unit. Geocaching might sound easy, but depending on where the cache is hidden, it can be quite difficult! Most caches are hidden from plain sight in order to prevent Muggles (non-geocachers) from finding or vandalizing the Geocache. There is often a special reward (sometimes money or a certificate) for the FTF (first to find) of a newly hidden Geocache.
When a Geocacher posts the coordinates of their Geocache on the Internet, they often include additional hints on how to find their cache, such as "under a mossy log". Some hints are encrypted, so the seeker has a choice if they want to view the hint or not. Also included on this page is a map provided by Google, which will show the area that the Geocache is hidden.
Geocache Information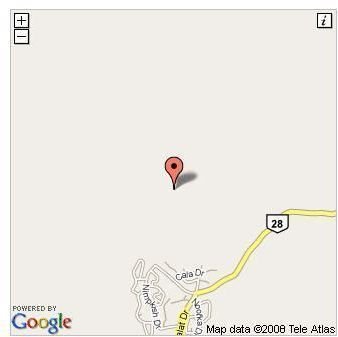 Where do I find more information about Geocaching?
According to Geocaching - The Official Global GPS Cache Hunt Site, there are currently 997,472 active caches worldwide. Groundspeak, Inc was created in 2000 to manage Geocaching.com. This site has all the information you need to get started; a place for you to submit your location to find caches nearby, a forum to ask questions and to meet other Geocachers and information on upcoming Geocaching events. When you register (which is free), you can even log your found Geocaches for the community to see, post photos of your find and for you to keep track of which Geocaches you have found!
Screenshots of Geocaching.com website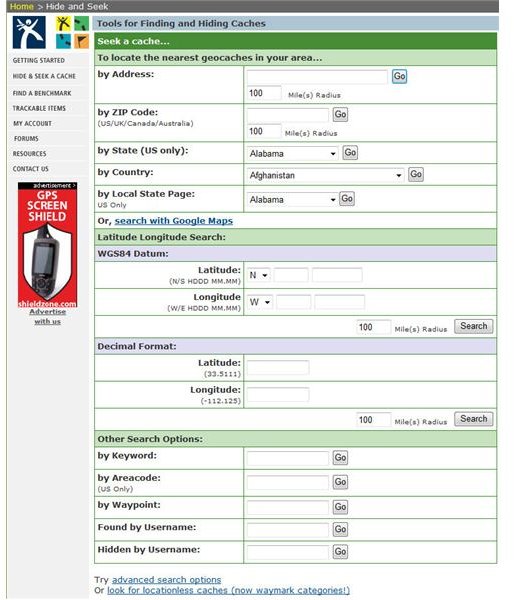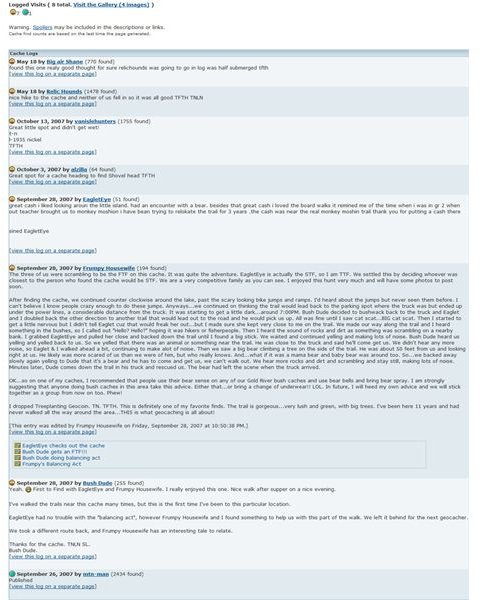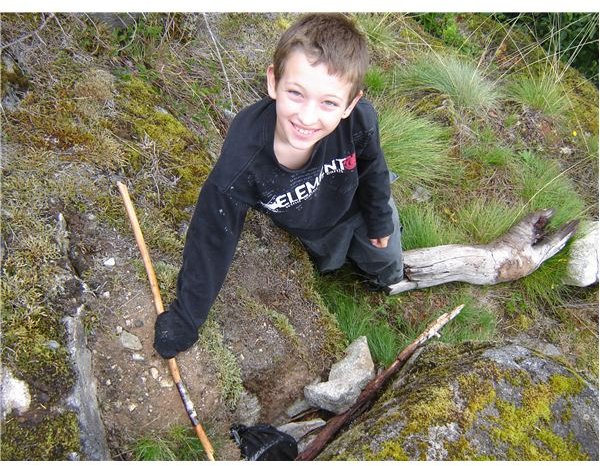 Conclusion
We discovered Geocaching a while ago and it's great fun! Geocaching encourages active play (especially when you're hunting for a Geocache that's on the top of a mountain!), helps you find new places you might otherwise never known existed and - most importantly - provides you with an activity that is fun for the whole family to do together (including the dog!).
Groundspeak Geocaching Logo