Compare GPS Devices Before Purchasing with Our Guide to the Best Systems for Driving, Geocaching, Handheld & More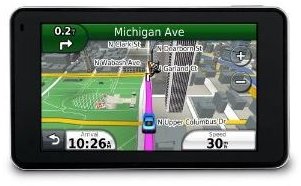 When looking at purchasing a GPS system, there are many different options for your needs. While some GPS units are car receivers that provide turn-by-turn directions while others are handheld devices for hikers and geocachers. Whatever your needs are, there are plenty of options for you from companies like Garmin, TomTom and Magellan. When you compare GPS devices, there are lots of areas you want to look, from the free map updates to the size to the extra features of the device in question.
Garmin Nuvi 3790T
The Garmin Nuvi 3790T is a thin, light weight GPS navigator for your automobile. The device includes voice command features that make it hands free and you can activate it by simple speaking to the GPS device. There is also Bluetooth options to help keep the device safe by allowing it to work with your phone, keeping it hands-free as well. The device also includes traffic data free of charge. A downfall to the unit is the glossy screen, causing glare when sunlight hits it directly. This Garmin GPS device also has a number of special features that works with the ecoRoute option, helping to monitor and sometimes improve fuel economy.
Amazon.com sells the Garmin Nuvi 3790T for $349.63 as of July 2011.
Garmin GPSMAP 60CSX 2.7 in. Handheld GPS Receiver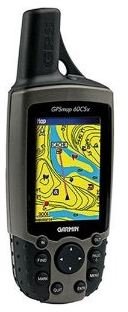 Garmin also offers a GPS device in the portable handheld format. The Garmin GPSMAP 60CSX offers a multi-purpose GPS device, capable of working a variety of activities. The device includes a 64 MB microSD card and can store up to 1000 waypoints, significantly more than an average GPS unit. The GPS device can store up to 50 routes and the radio signals increases accuracy. The GPS unit is also waterproof and includes the MapSource trip and waypoint manager. Unfortunately, the GPS unit only stores information internally so you cannot use removable storage for information.
Amazon.com sells the Garmin GPSMAP 60CSX for $295.99 as of July 2011.
TomTom Go 2405 TM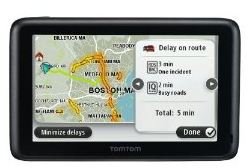 The TomTom Go 2405 TM is one of the best GPS devices that the company has made. The unit features a touch screen, Bluetooth hands-free calling, free traffic and map updates, and voice command. One very nice touch of this TomTom unit is the dual maps. On the main screen is the map the user sees that tracks their destination and includes their turn-by-turn directions. However, if you click the "View Map" button, another map pops up that the user can then navigate around when looking for specific points of interest and setting new trips or possibly modifying the current trip. It is a great touch that makes this a solid GPS. The GPS unit also works as a speakerphone thanks to its Bluetooth capabilities, allowing hands-free calling. The unit also features voice activation, making it a complete hands-free unit when the commands are learned.
Amazon.com sells the TomTom GO 2405TM for $299.95 as of July 2011.
Magellan RoadMate 1700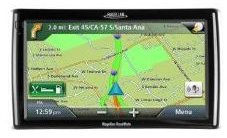 For those who prefer Magellan GPS devices, the RoadMate 1700 remains the best choice for the turn-by-turn models, possessing a large seven-inch screen and a handy one-touch menu with your main destinations within easy reach. The one problem with the large screen is that, while it presents the owner with a great display, it may be too big for smaller compact cars, although it fits in trucks and vans perfectly. While it is not as deep of a interface as the TomTom Go 2405, it does its basic job great, giving turn-by-turn directions to your desired destination. Thanks to its much lower price, it might be the perfect GPS unit for someone who is not looking for something with all the bells and whistles.
Amazon.com sells the Magellan RoadMate 1700 for $149.99 as of July 2011.
Magellan eXplorist GC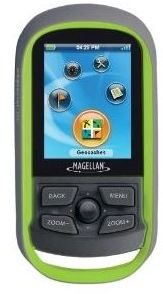 There are many people looking for a GPS unit for purposes other than driving directions. When you set out to compare GPS devices, there are many people who want to find something that can help them when hiking, backpacking and geocaching. If you are one of these consumers, especially the geocachers, the Magellan eXplorist GC is the perfect unit for you. This unit is specifically made for geocachers and presents users with the ability to connect to geocaching.com and search for more than a million different caches worldwide. The device then allows the user to save up to 10,000 geocaches in the memory and add specific information such as terrain, difficulty and more. While the unit will not get you anywhere when driving, it is a great tool to carry in your pocket when heading out into the wilderness.
Amazon.com sells the Magellan eXplorist GC for $135 as of July 2011.
References
Garmin – Nuvi 3790T / Buy GPS Device from Amazon
Garmin GPSMAP 60CSx / Buy GPS Device from Amazon
TomTom Go 2405 TM / Buy GPS Device from Amazon
Magellan RoadMate 1700 / Buy GPS Device from Amazon
Magellan eXplorist GC / Buy GPS Device from Amazon