Magellan Maps: Options Regardless of your GPS Needs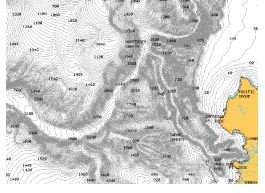 Magellan GPS units offer a number of choices for maps that are compatible with their units. Whether you choose a handheld portable GPS device for geocaching, hiking and backpacking, or a basic GPS unit for your automobile or boat, Magellan has something for you. These units include simple off road maps, turn-by-turn maps for driving and nautical maps for traveling by water. Here are a number of choices to help you make a decision when deciding which map is best for you.
Nautical Maps
Magellan maps use Navionics as their map of choice for their nautical GPS units. This mapping service has won numerous awards for its plotter cartography and mobile applications and includes the latest data including user generated content. Owners of a Magellan GPS used for boating purposes can purchase the Navionics maps and receive unlimited updates for a full year.
Navionics Gold offers the best GPS mapping for serious boaters, including the largest coverage area available and the most chart plotters. This option offers port plans, marsh areas, tides, currents, wrecks, marine services and more. The maps simply have you choose from regions from all over the world and then plug and play to get all the latest information.
**
Navionics HotMaps features over 14,000 total lake maps as well as fishing information for your Magellan GPS units. Out of these maps, over 700 of them are in high definition over five regions though the United States and Canada. Navionics also offers premium and platinum maps as well, with both displaying over 17,000 lakes with over 1,000 of them in high definition. The platinum version includes a 3D view, top-down satellite imagery and panoramic lake photos.
Navionics Fish'N Chip offers detailed offshore and inshore US fishing charts. The maps here include the US East Coast, West Coast and Gulf Coast as well as the entire Great Lakes. These maps offer high-res offshore and canyon fishing bathy, marsh and vegetation areas, rocks, wrecks, tides and currents, and professional guide waypoints. When picking out this map, just choose from three huge regions and plug it into your navigation unit.
Summit Series
The Summit Series from Magellan maps are topographic maps, featuring high res terrain information and contour lines depicting the elevation above sea level. These maps are available for a variety of countries and regions. These maps are used to exploring in the outdoors, including hiking, geocaching and backpacking and provide details about what you can expect terrain-wise when attacking these vast areas.
The Summit Series maps are available in a variety of regions as well as the United States in general. The Summit Series United States map is available for $99.99 as of July 2011 while specific regions cost $49.99. There is also a map for Canada, as well. These topographic maps are based on 1:24,000 scale source data and include seven classifications of recreational areas including National Parks, National Forests, State Parks, and Bureau of Land Management (BLM) areas. The series also shows detailed locations of trails and trailheads; accurate waterways, including lakes, rivers, and streams; and millions of outdoor-centric POIs.
City Series
The City series for Magellan maps is available for North America and Europe for $99.99 each as of July 2011. The North American version includes vehicle navigation maps, as well as a complete road network through the United States and Canada. They provide spoken, turn-by-turn driving instructions through the GPS unit and include over six million points of interest, from gas stations to hotels and restaurants. The unit also synchs with Magellan's PC application VantagePoint to build a list of favorite places. The European version offers the same thing, but with a detailed map of Europe with a road network of over 40 countries.
Other Maps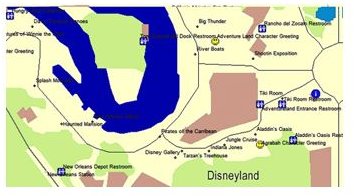 Magellan maps also offer a number of alternate maps for use with their GPS units.
Topo USA is powered by AccuTerra and includes high resolution coverage of the United States, covering a number of recreational roads and trails. This map is used in conjunction with the eXplorist and Triton GPS units. Topo USA offers trail maps and data collections for the United States and runs $149.99 as of July 2011. A Canadian version is available for $99.99 and regional versions are provided as well, the U.S. regions for $59.99 and Canadian regions for $49.99.
Mountain Dynamic SnowRanger North America details ski resort trail maps with the data to find lodges, trails, chairlifts and more. It also marks the forest areas and elevation contours. When used with the Triton, CrossoverGPS and eXplorist units, it also shows the difficulty levels of the trails. These maps run $74.99 as of July 2011. The European version runs $159.99.
StoneMaps – Amusement Park Map – U.S. is used to help you find your way around amusement parks in the United States. The map shows how to get to the entrance of rides and attractions as well as the location of everything from rides to shows to your favorite characters' photo locations. This is a third party map for Magellan devices and Magellan does not guarantee its accuracy. The map runs $24.99 as of July 2011.
Regardless of the type of maps you need for your specific GPS needs, Magellan offers numerous options. The maps can help you find your way around town, seek out the best geocache treasures and help nautical pilots make their way across the water. No matter your destination, Magellan has the map for you.
References
References and Images from the folowing sites