Magellan GPS Downloads to Keep Your Device Updated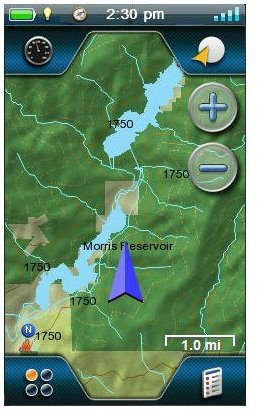 Magellan GPS downloads are needed to both keep your GPS unit in top working order as well as a way to make sure that you have the most updated maps and software imaginable. Most GPS units, whether the RoadMates and Maestros that Magellan sells for automobiles or the eXplorist handheld devices popular with hikers and geocachers, come with maps preloaded. Unfortunately, these maps might date rather quickly and, in those cases, it is important to understand how to upgrade your maps to the most recent editions. There are also a number of extra programs as well as driver updates you will want over time. Here is what is available for download to owners of the Magellan GPS units.
New Magellan Maps
One of the most important downloads that owners of Magellan GPS devices can get is map upgrades. Luckily, the Magellan website offers these downloads in one nice, easy to navigate place. The Magellan RoadMate and Magellan Maestro offers upgraded maps through Magellan to make sure that your unit has the latest streets, points of interest and regional maps. When you get to the site, just choose the model of your Magellan unit (ie. RoadMate) and the model number (ie. 3200) and it will pull up the proper map download for you.
These maps offer the most updated maps and I available as a download to your Magellan unit. Most upgrades to maps run $79.99 as of July 2011. There are also download upgrades available such as a Mexico map for various units that runs $49.99.
Also available for download are outdoor maps for your Magellan. These outdoor maps come in a series of brands including the Summit Series City Series and other lesser known map choices. The Summit series offers Magellan users topographical maps with terrain and elevation levels indicated. These offer hikers, geocachers and backpackers ideal maps for their journeys. These maps range from $49.99 for specific regions to $99.99 for the entire United States.
The city series is similar to the upgrades for automobile GPS units like the RoadMate. These maps navigate the user through city streets, using turn-by-turn directions. These updates are available for North America and Europe and cost $99.99 each as of July 2011. Also available for download are the Topo USA maps, another topographical map option, Mountain Dynamics SnowRanger maps for ski resorts in Europe and the United States and the StoneMaps option to help you find your way around amusement parks.
VantagePoint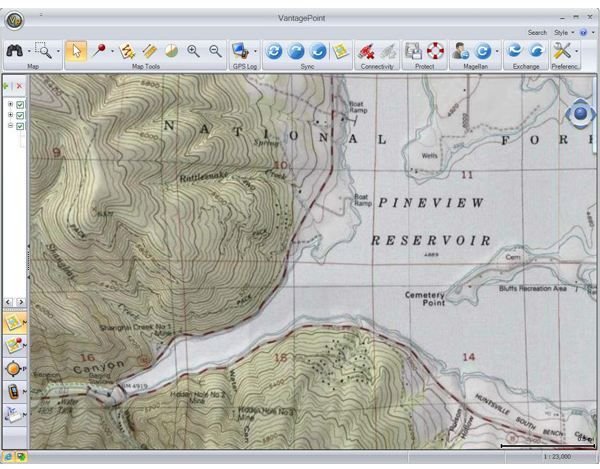 The VantagePoint Magellan GPS download is software that allows you better control of your GPS experience. This software, free to download, allows a user to search many Magellan maps, including the Summit Series and City Series, and create your own GPS log, including videos, pictures and voice memos.
While using this software, you have complete control over your maps, both new and older models. You can also control your geocaching information, including making preparations for the next geocaching adventure. You can access your personal geocache journal, adding wayward points, difficulty levels, hints, photos and more.
The software also allows you to plan out future trips as well as relive old trips, using 3D technology to follow the trip from beginning to end. The VantagePoint also helps you take care of your Magellan unit, signaling you when new updates are available to download. Finally, it allows you to input maps from your unit into the VantagePoint program, and then use the program to sync maps onto your Magellan unit, always keeping it updated.
EasyGPS
EasyGPS is GPS software available for use on a variety of GPS units including Garmin, Magellan and Lowrance devices. The software allows you to create and edit waypoints and routes and ten transfer them between your Magellan device and your computer. Published by TopoGrafix, the software also works to connect to mapping and information sites on the Internet to provide access to topo maps, driving directions, aerial photos and nearby attractions as well as weather forecasts. TopoGrafix also allows you to share this data with other users around the world.
The software is free as of July 2011.
Other Downloads
While all these downloads provide fun extra features for your Magellan GPS, there are also some necessities that you might need to download as well. The Magellan website offers a section with all the downloads you need to keep your Magellan device up to speed and running properly. Software and driver updates are provided for all the units including the eXplorist series of handheld devices, Triton series and legacy products, including the GPS Series, Meridian Series and SporTrack Series. Also available for al these devices are downloadable owner's manuals.
References
References and images from the following sites: