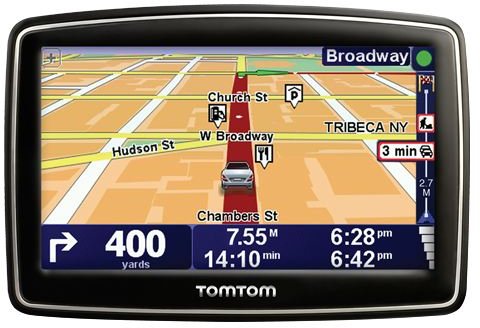 Dealing with TomTom Issues
The TomTom XL 340s is a car GPS navigation system. It features a 4.3-inch screen and the TomTom Map Share technology, which allows you to change address information. This budget unit normally works fine, but some people have experiences TomTom XL 340S problems that make them want to rethink their purchase.
Updating Maps
Users often experience issues with this TomTom updating maps correctly. These issues can come in many different forms. For example, some experience issues with error messages that say that there is not enough space on the device or that there are "No maps found!" Others will see error messages stating that the GPS unit was unable to copy some of the file or files.
First, delete the map files of the failed download. Restart your machine and try to download the map again. Simply restarting the device often fixes this problem. If that does not work, follow these steps:
Back up everything on your TomTom 340S. You must use Explorer for this. Plug the TomTom into your computer and then copy and paste all the files on it to your desktop. Verify that all hidden files and folders are visible.
Still using Explorer, delete everything on your TomTom. You are completely wiping the unit.
Hook up your device to the Home. A popup should appear with an application.
Download this application, and install it on your computer.
Open up the WinRAR, and view the contents of the cab file.
Take out the Voices folder, and put it either on your desktop or in your temp folder.
You should also see either a Vocalizer or Loquendo folder. Move this to the same location as the Voices folder.
Go to the Home application again, and install the map that you were trying to download.
Still in Home, add the voices to your TomTom XL 340S.
Press the blue icon in the bottom-right of the Home screen to disconnect your device.
Now, try to run your device. If it still doesn't work, contact TomTom support for additional help.
Downloading the Map Update
New TomTom users may experience a problem when downloading the map update. You usually get this prompt as soon as you plug in your device for the first time. Your device may stall out, or it still may be downloading the update even after 24 hours.
The map update itself is the cause of this issue. It causes the device to lock up. The solution for this problem is to delete the map update and any corrupted maps from your device. Then, with the device plugged into your computer, run a scan disk, and repair any corrupt files.
Now, try to add the map to your device again. You should also consider downloading the TomTom Home application. You can then just skip the map update altogether. You should also delete the Voice folder from the device. This folder causes a lot of headache for different people, and it is not necessary for the proper functioning of your device.
Google Maps Issues
Many users want to use Google Maps to find an address, but there are experiencing issues with using the Google Maps "Send" button. For some reason, the TomTom will not update with the information when it is connected to your computer. If you are experiencing, try the following solution:
Attach your TomTom XL 340s to your computer.
Update your TomTom using the TomTom Home application.
Launch a browser, and go to Google Maps.
Type in the address that you want to find and hit Search Maps.
Click on the Send button once you find your address.
Select GPS, and change the brand to TomTom.
Select Send.
If you get a popup window, select TomTomHOME.exe from the application list.
Hit OK.
Wait for the TomTom Home screen to come up. After a few minutes, you will see a screen with the address and three different options.
Select Navigate to it.
Hit Done.
TomTom Home will now start transferring this data to your device. Your device may say something similar to writing route instructions. Let it run until this screen disappears.
You should now see "Do you want to connect to your computer." Hit no.
Select I agree on the legal screen.
The route is now on your device.
These solutions with help with certain TomTom XL 340S problems. If you experience any other problems, contact TomTom directly for support. If the device is fairly new, you can also take it back to the store if it is still under warranty. Generally, the above solutions usually take care of the major issues that people experience with this device.
References
Image Source