Top Entry Level Automobile GPS Navigation Systems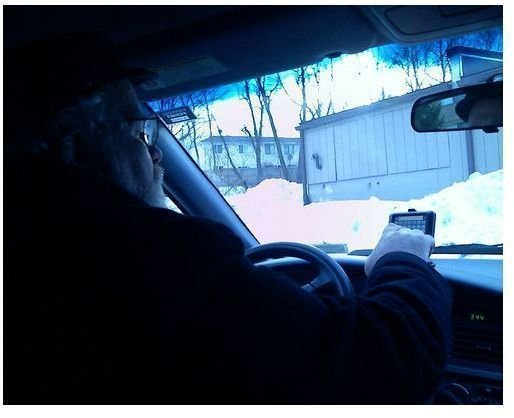 Garmin Nuvi 205W
Among the basic entry-level GPS auto navigation systems, the Garmin Nuvi 205W stands out for its compactness, large touch screen, a neat and simple interface, and power.
The Nuvi 205W measures 4.8" x 2.9" x 0.8" and weighs 6.33 oounces. The sleek design enhances appearance and portability. A 480x272 pixel WQVGA touch screen takes up almost the entire front panel. The interface is basic, but nevertheless simple, easy to navigate and understand.
The biggest strength of the Nuvi 205 is performance. The HotFix satellite prediction captures position and the GPS refreshes pages faster than competitor products do.
One major drawback is limited features compared to its competitors. The Nuvi 205 is a base model that offers the minimum required for a person to navigate from one point to another, and little else. The standout feature is "Where am I?" that identifies the nearest hospitals, police, gas stations, and intersections, very useful when lost or in trouble in an unfamiliar area. The device nevertheless comes with standard features available in most Garmin GPS systems, such as:
City Navigator NT map data for U.S and Canada, or for Europe
Speed limit icon for major highways
Route avoidance to avoid highways, tolls, and other obstacles, and ability to calculate most fuel efficient route
Option of QWERTY or ABC keyboard
Voice prompt recognition
Ability to add custom Points of Interests (PoI), such as school zones, safety cameras, and more, and set up proximity alerts
World travel clock, currency and unit converter, and calculator:
Anti-theft lock feature
The product is available at Amazon for $99.52.
An improvement on the 205W is the Nuvi 255W that provides all these features, plus text-to-speech, or verbal prompts.
TomTom 130S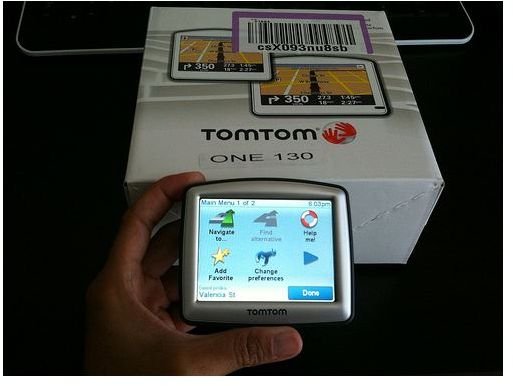 The TomTom 130S auto GPS offers close competition to the Garmin Nuvi 205 as a basic entry level GPS navigation system. It has a simple design with rounded curves and a redesigned mount, and beats the Nuvi 205 in appearance and maneuverability. The size (3.6" x 3.1" x 1") and weight (4.94 ounces) more or less matches Nuvo 205. A bright 4:3 LCD screen with a 320 x 240 pixel resolution and anti-glare technology allows visibility from most angles.
Performance wise, the 130S is considerably slower than Nuvi 205. Its sluggishness owes to a slower processor and less RAM. However, it has a louder speaker, an invaluable asset when driving through noisy conditions.
Feature wise, the 130S covers a few areas where the 205W does not go, but at the same time does not offer everything that the Nuvo 205W offers. The main highlights are:
Access to map updates submitted by other users. The updated map has one million additional miles, and a large PoI database of 7 million.
Announcement of turn-by-turn directions, including street and place names
Advanced lane guidance by incorporating photo-realistic images and a pulsing green arrow showing which lane to use
IQ Route feature that evaluates routes based on actual traffic speeds, rather than posted speed limits, to recommend the fastest route for the time of the day
Speed limit warnings
"Where am I" emergency services
The product is available at Amazon for $59.99
Nextar 3.5" Navigation System
The Nextar 3.5" GPS is a simple and basic device measuring 4" x 3" x 0.9" and sporting a 3.5" TFT touch screen display.
This GPS provides basic features available with other models such as announcement of street names, about 1.6 million PoI, and auto complete keys that makes search easy, but little else. The only unique feature of note is a safety lock that encrypts personal data and the ability to secure the same with a pass code.
Available for just $45.99 at Amazon, this product is the cheapest of the lot and still provides all the requirements to navigate from Point A to Point B.
Magellan RoadMate 1470S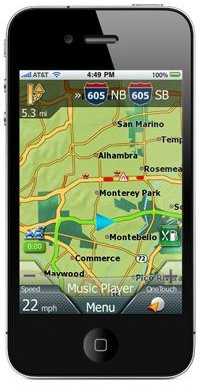 The Magellan RoadMate 1470S is ultra-thin and pocket-sized, measuring 3.3" x 5.2" x 0.7" and weighing 10 ounces.. It has a large 4.7" screen and a dynamic main menu with many useful short cuts. The design however is a letdown, with the hard to plug power cable close to the unit a major bother.
Performance wise, the 1470S has an excellent speaker volume that beats Nuvo 205 and matches TomTom 130S. The device is powered by a fast satellite signal that's usually acquired in less than a minute. It matches the Nuvi 205 and beats the TomTom130S in speed and power.
The Roadmate 1470S has many premier features not available in Nuvo 205 or TomTom 130S. The main features include:
OneTouch favorites menu that allows bookmarking favorite destinations and searches
QuickSpell with SmartCity search that allows entering addresses and narrowing address and city searches fast and easy. This feature search and check the spelling and display compatible options even while user enters the addresses or PoI
A large PoI database including highway exit PoI search
Multi-destination routing with route optimization that allows planning trips with multiple stops
Spoken street name guidance that announces street name along with audible turning cues, compared to more generic description of most competitor products
Highway lane assist that offers visual aids to select the correct lane well before upcoming turns
Live onscreen traffic-incident reports
Allowing American Automobile Association members to provides location and seek help during breakdown
The Roadmate 1470S is priced $89.95 at Amazon, and makes for the best value-for-money GPS auto navigation system among the lot.
Reference
Image Credit: