Free GPS Mapping Software: All the Best Options Available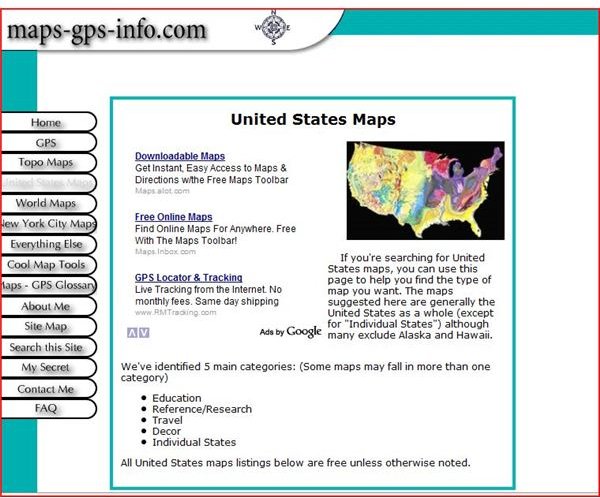 Third-party Mapping Software for Portable GPS Units
Adding maps to your GPS devices that don't cost you anything can be an extremely satisfactory process in the effort to maximize the potential of your GPS navigational unit. Free GPS mapping software for portable Garmin GPS units are extremely popular with Garmin owners. Although Garmin MapSource is the official map software that comes with one of their devices and is used for updating to ensure that they're as accurate as can be, third-party sources can be used to expand and enhance mapping capabilities. If you're skeptical about why these maps would be free, it's mostly thanks to the tendency for some GPS users to get excited about sharing their finds and resources with other enthusiasts. After all, GPS enthusiasts created geocaching, an outdoor GPS-assisted treasure hunting hobby where participants are dedicated to creating a pleasurable seeking experience for other people that they'll likely never even meet.
To prove this point, the article linked above has dozens of comments made by readers sharing some of their finds, reporting their success with the listed free maps, and queries about maps for particular areas of the world they need. As you'll see in that article, the reputable sources are all found on-line at the provided links. Among the Garmin-compatible maps you'll find are options from gpsmapsearch.com, maps-gps-info.com, and TravelByGPS.com. Sources readers provided include MapSphere, Maps 'n Trails, gpsworldnet.com, and NOeGS.
With all of those great sources provided, there's no need for you to do your own searches and worry about whether a source is legit and won't harm your device.
Free Maps for Magellan GPS Units
If you own a Magellan GPS navigational unit, we've got you covered there too. Bright Hub is all about sharing the best information that otherwise might be difficult to find. The thorough research and convenient links provided in Where to Get Free Software for the Magellan GPS will pinpoint exactly where you can find these maps to upload on your devices. Helpful advice on how to use these applications as well as how user-friendly each one is for novices is also provided. These maps can be utilized on many different types of Magellan portable GPS devices, no matter what they're specifically geared toward.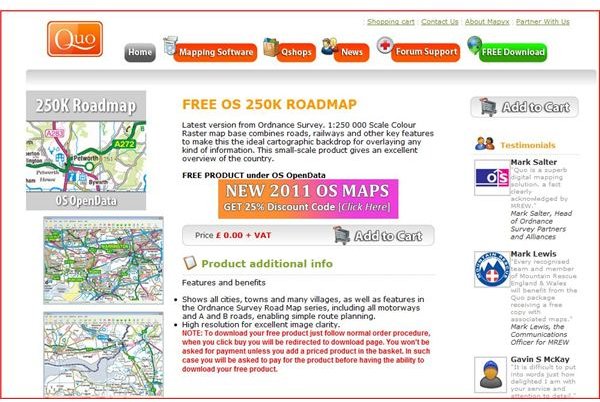 In that article you will find a description for maps at Mapxy that help you manage all sorts of map data including routes, waypoints, distances, speed, and more. Plus you can upload your own scanned maps for personalized routes. OkMap is also featured and this software is designed with the outdoor enthusiast in mind because all sorts of detailed map formats that trekkers, geocachers, and even boaters will find very helpful. TrackMaker is another free map software mentioned there which is perfect for those technologically savvy people who like to actually create their own maps. By the way, if you're in the market for a new Magellan GPS (or any other major brand out there), keep in mind that we've got reviews on the full gamut of devices available along with specialized comparisons for outdoor enthusiasts, hikers, hunters, motorcyclists, and many more categories too.
Navigational Maps for TomTom Users at No Cost
Continuing on with our roundup of the best available free GPS mapping software for a given manufacturer (although many of the sites already pinpointed above work for all of the major brands, including TomTom), we'll now cover TomTom. First, you'll want to start with the quick how-to guide for downloading maps updated by other uses provided in Free TomTom Maps and How to Get Them. Quick and easy steps to access and upload those user generated maps are provided there. The author also points out that it's beneficial to keep an eye out for the promos and free updates TomTom occasionally makes available.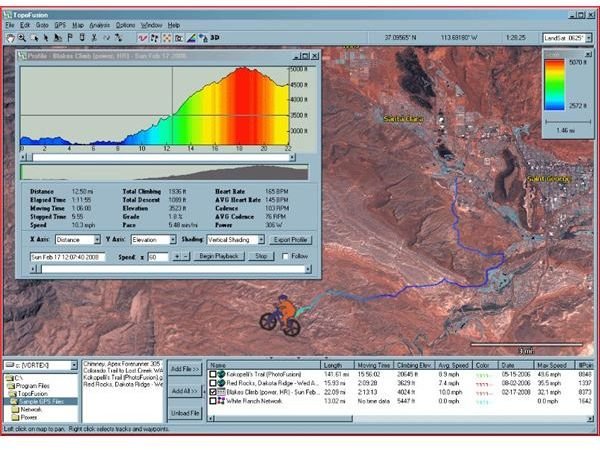 You'll be given the exact Internet address to find out if you can take advantage of any currently. USAPhotoMaps is another source providing aerial imagery and satellite views for TomToms and other brand name GPS units as well. TopoFusion at is another map source worth checking out. This application allows you to "fuse" topographical maps with other conventional digital maps for highly personalized and detailed maps. The transfer software provided at GPSBabel can convert a map format you find with one brand, such as Lowrance to another like Garmin, for example.
The World at Your Fingertips, and It's Free!
With all the aforementioned free map software that can be uploaded onto your GPS, you'll have phenomenal coverage on many parts of the globe. Take advantage of these applications to maximize your GPS experience. If you're interested in all the premium applications, take a gander at The Best Mapping Software for All GPS Devices. By all means, if you've come across any other free sources or have experience with any of the ones listed (whether it's good or bad), feel free to drop us a line in the comment box below.
References
USAPhotoMaps, https://download.cnet.com/USAPhotoMaps/3000-12940_4-10060586.html
TopoFusion, https://www.topofusion.com/
GPSBabel, https://www.gpsbabel.org/
Image credits: