Saving Money With Asset GPS Tracking Systems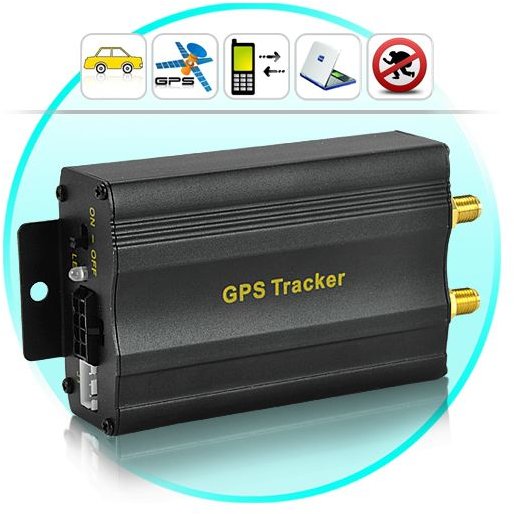 The newest method for keeping track of goods is asset GPS tracking. This means a GPS unit is attached to the goods that need to be tracked. This can be a whole Semi trailer, a personal vehicle, a large piece of industrial machinery or even something as small as a briefcase or laptop computer. Depending on the asset, the initial cost and cost of monitoring varies. The great thing about some of these units is that the battery life can extend past five years in some cases. This means they can be used to track (or monitor) assets for a long period of time with minimal maintenance required.
Luxury car companies have been using asset tracking like LoJack for years. Over 90-percent of vehicles with LoJack that are stolen are recovered. This is well over the national average of 57-percent. When you have an expensive asset that could be stolen, it only makes sense to protect it with a GPS locator. Here are five of the best GPS asset tracking devices available for both commercial and private use.
LoJack
Probably the most recognized name in asset GPS protection is LoJoack. They gained quite a bit of media attention when they first launched and did a large amount of media advertising to boot. LoJack is available for any vehicle; car, motorcycle, boat, etc. There is a onetime purchase price with no contract required (one of the few units that don't). The most popular package – the early warning package – comes in a just under $1000, as of May 2011, but is only available for light commercial vehicles and automobiles. It is also restricted by location. If it is available in your area, this trusted name in asset protection is definitely worth checking out.
DeWalt Mobilelock GPS
DeWalt may not be the first name you think of when it comes to GPS but they have thrown their hat into the mix. The quality you've come to expect in DeWalt tools is just as evident in this GPS device. The Mobilelock is weatherproof, impact resistant, heat resistant and offers built-in vibration sensor, door contact sensor, temperature sensor and real-time notification. It can be attached using the integrated heavy-duty magnets or fastening the unit into place using screws, making it extremely versatile. After purchasing this device (usually for around $69.95 as of May 2011) there is a monthly monitoring fee and pay per location service. Brickhouse security has several different plans tailored to the individual all the way up to the multimillion dollar company.
Spark Nano
If you are looking to keep track of an extremely small asset (like a wallet, jewelry case or piece of artwork) then the Spark Nano is perfect. This tiny GPS unit has been featured on "CSI: Miami" and is used to track people more than things. The unit itself is about the size of a large paper clip and can be slipped into very tight spaces. The lithium ion battery has a six month shelf life and recharges in under two hours. The $399.95 Spark Nano is great for covert surveillance as well as real time tracking.
StreetEagle Loceight
The Street Eagle Loceight system is a GPS location system designed specifically for cargo trailers. The ten year battery life is the longest on the market and was developed to track cargo boxes that travel over long distances. The real time tracking makes it perfect for over the road trucking companies and companies that use oversea freight systems. The cost is dependent on the package chosen but in general each unit will run about $349 and incur a $36.00 monthly monitoring fee as of May 2011.
GPS North America
GPS North America is the solution for companies that carry refrigerated freight. The GPS unit they offer monitors internal temperature as well as location. That way if there is a mechanical failure with the cooling unit (which often goes unrecognized by the truck driver) it can be dealt with immediately to prevent the loss of valuable cargo. Although the website doesn't give specific pricing information they do offer free quotes based on information that you provide them. The monitoring program allows filtering to view only moving or stopped units as well as keeping a 90 day location history and enabling the use of Geo-fence alerts to notify the company when a trailer has entered undesired locations.
If none of the companies above fit your bill there are several other choices. Some of the commercial based asset GPS tracking services include LiveView GPS, GPS Intelligence LLC, Global GPS Asset Tracker, Sky Patrol and Tracker Tel GPS. These are mostly regionally based but all operate in the United States. With the plethora of services available, it is best that you use due diligence and when you do contact these companies for a quote make sure to ask the exact same questions so you get an apples to apples pricing and service comparison.
References
Image courtesy of LoJack.com