Top Sources for Online Maps with GPS Coordinates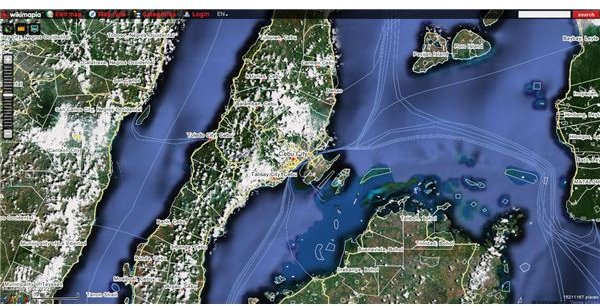 Online maps featuring GPS access allows you to search specific locations on the planet using the site's coordinates. These maps offer very convenient online services especially if you have a device that operates using GPS coordinates. Use of these maps allow you to operate the devices more effectively using these GPS sites.
Wikimapia
Combining mapping and the freedom of wiki sites, Wikimapia provides users a way to edit any point on Earth as they please. Comments on places can be included in every point. Even the name of the point on the map is up to whoever is creating or editing it. Having normal people tag and determine the different locations and points on the planet gives this online map a more casual and informal look and feel. Users can search for locations via city names and coordinates. The power of mapping is in everyone's hands on this website, giving it a fun atmosphere.
Open Street Map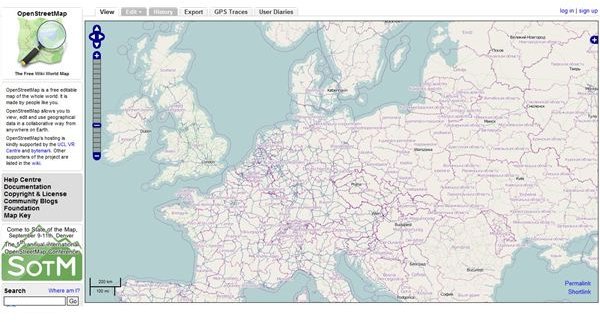 Like Wikimapia, Open Street Map is also a collaborative worldwide map. It gets its geographical data and location information directly from users. It can be easily edited by anyone who has access to the site. It allows users to search for addresses and GPS coordinates, and it even lets them export data. Users can also write diaries about certain locations, giving the site a more personal and casual feel.
Google Maps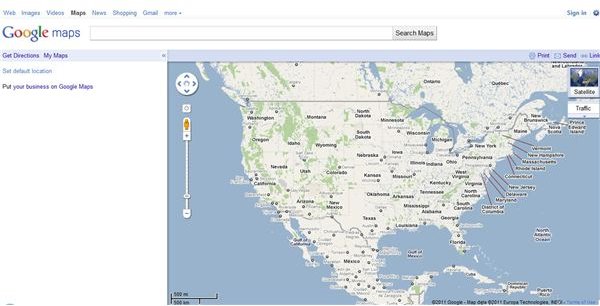 Possibly the most popular mapping application and service in the world, Google Maps offers a wide array of tools and features to help users find any location on the planet. Users can search addresses and GPS coordinates. Once they have found a location, users can then get driving directions from an origin point to the current point on the map. Users can create their own maps that they can easily access whenever they want as long as they have a Google account. Maps can also be printed and forwarded via email. A line to specific locations is also offered so it can easily be shared via websites and other kinds of communication services. Maps can be viewed in different ways such as the standard map view, satellite view and Google Earth. All kinds of data related to a specific point can also be accessed, including photos, videos and even traffic conditions.
MapQuest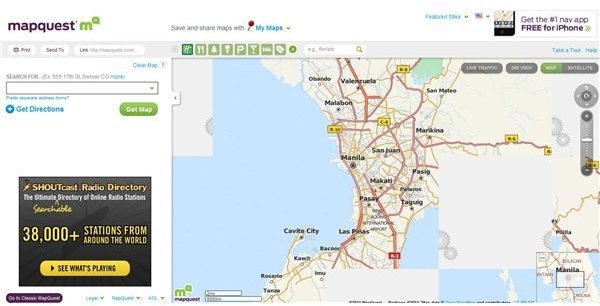 One of the longest running mapping services available, MapQuest still offers an extensive amount of location information that can be searched via addresses and GPS coordinates. It has a clean user interface that is very intuitive. It offers a standard map view, a satellite view, a 360 view and a live traffic view. Users also get the chance to share points on the map via email and direct links. In addition to searching via addresses and coordinates, users can also search by type of establishments.
Mappy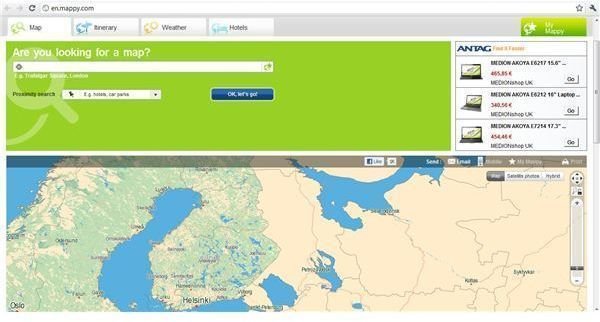 If you want an easy to use user interface and an intuitive search function, Mappy is a good choice for an online map. You can search by address and GPS coordinates. Once you determine the specific location from your search, you can then do a proximity search which determines nearby establishments. The site is also designed to provide users complete itineraries relative to a specific location. Weather and prominent establishments are also highlighted by the site.
Conclusion
These online maps with GPS coordinates let you search specific locations by using GPS coordinates or street addresses. Whether you are travelling or you are simply trying to explore the different establishments near you, you will find that any of these online maps can help you out.
References and Image Credits
Wikimapia, https://www.wikimapia.org
Open Street Map, https://www.openstreetmap.org/
Google Maps, https://maps.google.com/
Map Quest, https://www.mapquest.com
Mappy, https://en.mappy.com
Screenshots by Author