Most Recommended Free Magellan GPS Software Downloads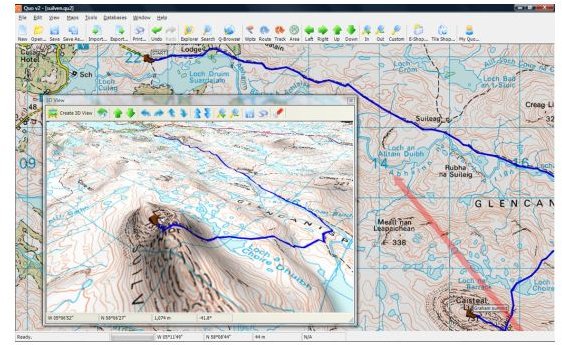 Magellan GPS software offers you free solutions to managing, organizing and creating maps and other navigation information. Whether you are a beginner or an advanced user, you will find that free applications like this one can be as useful and advanced as paid applications.
Mapyx Quo
This software is designed to be extremely easy to learn and use, making it perfect for beginners or people who are just not into high tech gadgets but who want the navigational benefits offered by these gadgets. It lets you manage and view different kinds of information like routes, waypoints, tracks, speed, distance, elevation and more. It can handle different formats including geocaching, Google Earth KML, GPS Exchange and Magellan formats. It even lets you upload your own scanned maps and generate your own route cards. As far as simple mapping software goes, this one is a keeper.
OkMap
This software is designed for people who love sports and other activities like trekking, sailing, mountain biking, fishing, hunting, geocaching and off road driving. It includes all kinds of navigation tools that would make engaging in these activities easier and more efficient. It supports several formats including map formats, image formats, vector formats, GPS data formats and DEM data formats. It lets you calibrate your maps with all kinds of cartographic projections and create digital maps with your own multipoints, drawing points and polygon vectors. You can do all kinds of things with the data that is available like modeling terrain and overlaying Google Maps and Google Earth data over your current map.
EasyGPS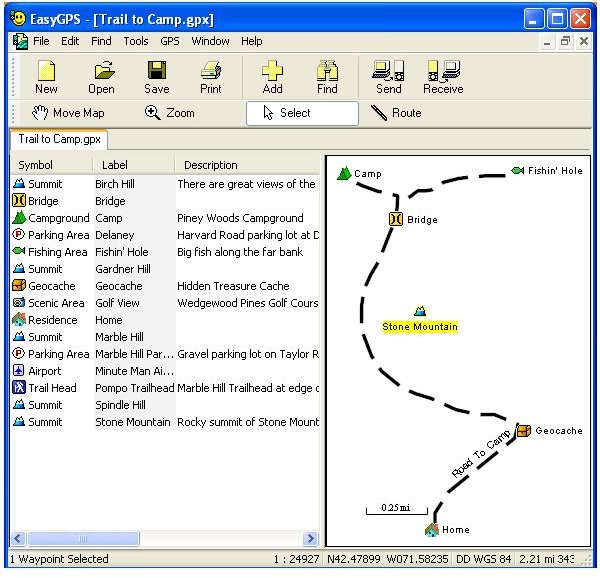 This software is designed for transferring GPS data between your computer and your GPS device. Managing waypoints, tracks, routes and other GPS data is made simple and easy with this software. You can backup the data from your Magellan device into your computer and you can load new waypoints into your Magellan device. It is quite a simple piece of software so anyone who knows how to use a computer can use it.
GPS TrackMaker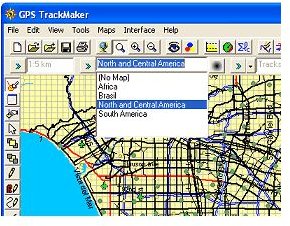 This is the free version of the premium software TrackMaker. Being free, it does not mean that it is less useful than the premium version. It lets you calibrate your map images in different formats like JPG, GIF, EMF and WMF, create tracklogs, create maps, transfer tracklogs, routes and waypoints, and create vectorial background maps. Map making is the focus of this application so it can get a little confusing for beginners. It is ideal for people who are already used to using GPS devices and reading maps. It features a full integration with Google Earth so you can create maps with elevation and location data enhancing them. You can view your maps in 3D using Google Earth, giving you a better look at the area where you are heading or currently occupying.
Conclusion
These free Magellan GPS software downloads are just some of the things that can help in navigation without requiring you to spend money. Each of these applications have their own unique set of features that will fit whatever your needs are.
References and Image Credits
CNET, https://download.cnet.com/Mapyx-Quo/3000-12940_4-10597357.html
Softpedia, https://www.softpedia.com/get/Science-CAD/OkMap.shtml
Easy GPS, https://www.easygps.com/