GPS Mapping Software: A Rundown on What is Available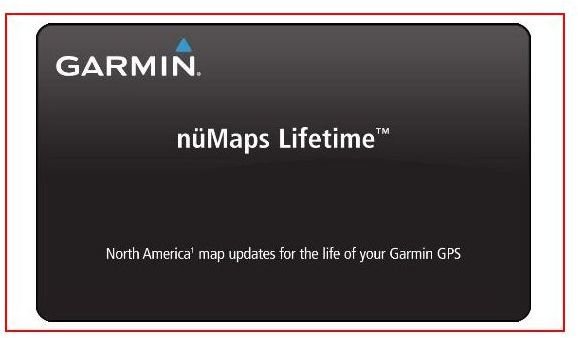 Top-Notch Software Maps for Garmin Vehicle-Based GPS Units
Since Garmin is immensely popular with drivers the world over, let's cover some of the best GPS mapping software you can have for those Garmin vehicle-based GPS units first.
Garmin nüMaps Lifetime North America Map Updates (U.S and Canada including Alaska, Hawaii, & Puerto Rico) will automatically update your maps four times a year to keep them as current as possible. This and all of the following highlighted software are available for download online or you can buy the software (in some cases) and install it yourself on your computer. The top five software maps for your Garmin GPS gives more details about all of the software we mention in this section plus it gives you prices and links to exactly where you can get it.
Garmin nüMaps OneTime City Navigator – North America 2010 is a cheaper alternative because although the maps are outstanding, it only updates the ones that came preloaded on the Garmin device you originally purchased. USA Photo Maps Version 2.78 provides aerial and topographical maps to download onto your hard drive and then transfer to your Garmin. Travel By GPS is a website that offers site-specific maps which might come in handy when you plan a trip to a place your base maps don't cover. Our most esteemed writer and GPS enthusiast, Jean Scheid, rounds out her top five with the official Garmin GPS map software, Garmin MapSource, specifically Garmin MapSource Trip and Waypoint Manager. She chose that one because it's really inexpensive and catered to folks with older Garmin GPS devices that didn't come with great map capabilities.
Garmin Handheld Maps Catered to Outdoor Adventurists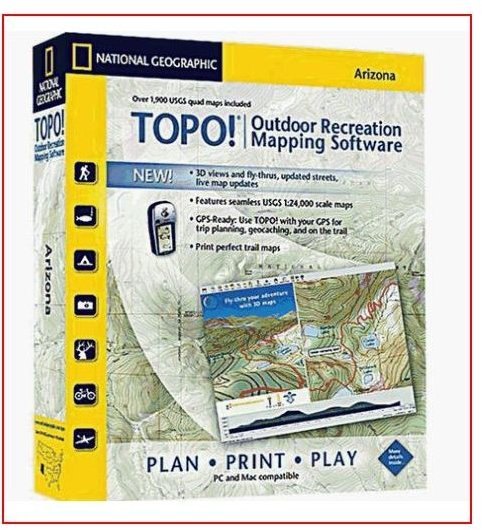 Maps are vital to outdoor enthusiasts who follow their hobbies and passions out into to the backcountry where roads are few and far between. Folks venturing out into the wilds will want and need the most detailed maps they can have for those trips. The SD cards and micro SD cards many newer models take advantage of are fantastic, how to add maps to a Garmin handheld GPS device will provide the easy to follow instructions on that and other methods of installing new maps.
Maps of all kinds, topographical, satellite imagery, and aerial photographs are available for the most advanced units and those views are phenomenal for finding your way. Topographical maps are highly detailed, giving you contours of ridgelines, depressions, and any other prominent geological or man-made features. The maps using satellite and aerial imagery brought to life on the display of a GPS device make it very difficult indeed to get lost. Free Garmin topo maps and the premium GPS topographical maps are sometimes available from Garmin and National Geographic produces excellent ones as well.
Third-Party Mapping Software for Portable GPS Units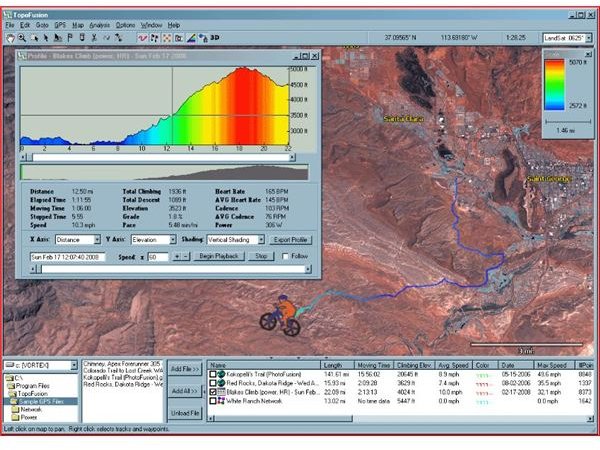 Free Garmin maps from third parties are heavily sought after for a variety of reasons mostly stemming from the obvious fact that if they're decent and they don't cost anything, than why not? There are some good options out there from some reputable sources but we always have to be left wondering: why would anyone want to give us something for free? Well, one reason is that there are some generous enthusiasts in the GPS community. The article highlighted above will give you sources that can work including PSmapsearch.com, Maps-GPS-info.com, Map Center 2, and GPS Maps and Tour Guides. Don't bother searching for any of those because we've already linked them all in that article for you. Be sure to take a gander at the many comments because some of our readers have reported success with other sources you might want to check out too.
More Free Stuff for Navigational Purposes
Although the author points out a few sources we've already mentioned, we recommend you read more of his findings in his roundup of the top free GPS software applications which include map sources too. There you'll find a mention of Topofusion that allows you to "fuse" topographical maps with other maps on specific routes you want to take which is really kind of a novel and interesting idea. Also in that piece you'll find great information on transfer software (GPSBabel) that can convert a map format you find with Lowrance to Garmin, for instance. Free recording and geocaching software are also discussed for enthusiasts of that hobby. The Best Free Online GPS Tools and Mapping Software will enlighten you as to a few additional sources as well.
GPS Maps for Magellan Devices
As the author states in Free Magellan GPS Maps and How to Get Them, the maps that come with a Magellan unit tend to be very basic. If you've got a Magellan device, keep in mind that many of the third-party and free map sources we've already mentioned will also work for other brands like Magellan, TomTom, and Earthmate for instance. The author in the above article rounded up some excellent sources for you to add to or improve your map arsenal including MMO Converter, EasyGPS, G7ToWin, and GPS3D. Direct links to those and many others are provided. Popular among outdoor enthusiasts is the Magellan Triton series which would benefit from more detailed maps due to the nature of what it is designed for. You will find a worthy supply of Magellan Triton 200 maps that you can certainly use for other models too from sources like National Geographic's TOPO!, The Vantage Point, the USGS, and several more that are worth checking out.
TomTom Maps

We've got a bevy of articles in our database regarding map software for TomTom GPS devices too. Where to Download USA Maps for TomTom will set you up with the information and instructions you need to update the existing maps on your unit or download new ones if you're travelling or moving right from the TomTom website. You will also learn how to use Google Maps with your unit and USA Photo Maps. There's some good advice there on avoiding downloading maps from sites that could cause trouble. Since we've covered free resources for so many other devices, we're going to clue you in to the same with this manufacturer because we show you exactly where to find free TomTom map updates. In that informative piece you'll learn about TomTom Map Share and exactly how to use it.
Netbook GPS Mapping Software
Before we close out this discussion, it's worth noting that you don't necessarily have to own a GPS device to have GPS navigational capabilities. For instance, you can find plenty of GPS mapping software for netbooks to convert that netbook, which you wouldn't normally consider a good instrument of navigation, into a GPS device. Since they're small enough and portable, why not? Among the applications mentioned there are CoPilot Live 11, Garmin Mobile, iNav iGuidance 4.0, Microsoft MapPoint, and Mapfactor PC Navigation 9 Software. Find out what each of these applications can do for you netbook. By the same token, the cell phones they put out on the market can do just about anything but make you a cold ham sandwich, so you know that it's probably easy to get GPS mapping software onto whatever brand you utilize. For instance, take a look at Blackberry Map GPs software that is available if you want to use that as your navigational aid.
Conclusion
Hopefully by now you've found what you needed in terms of those fantastically useful digital representations of the world that belong on your GPS. As you've gleaned from reading this, there are plenty of additional options besides what comes preloaded on the particular make and model you own.
References
TomTom.com
PSMAPSEARCH.com