The Top 5 High-Accuracy GPS Devices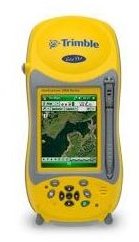 With the advancements in the technology associated with the Global Positioning System or more simply known as GPS, devices that function with a high degree of accuracy are becoming more available in smaller sizes and at cheaper prices. The same advancements have enabled the simple mobile phone to act as a personal GPS tracking device through GPS satellite tracking. Read on for the latest top five GPS devices.
1. Trimble GeoXH Handheld GIS Data Collector
The specs of this handheld device include a 520MHZ processor, 128MB RAM, and 1GB of onboard storage under the hood. It also features 2005 Windows Mobile 5.0 for seamlessly running software solutions for your field requirements. It is also capable of WLAN connectivity giving you access to your company's secure network, as well as Bluetooth-enabled laser rangefinder, and bar code reader. Boasting of powerful functionality and rugged design, this is for the professional in the field. Buy it on Amazon for $3,192.
2. Garmin GPSMAP 60CSx Handheld GPS Navigator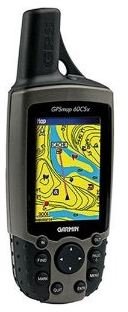 Weighing just 7.5 ounces, the 60CSx has a very accurate and highly sensitive GPS receiver that can track your position even when under tree cover or in canyons with 3-foot accuracy. Designed primarily for the outdoorsman in you, this high-accuracy GPS device has a bright, color TFT display that has great sunlight legibility. Buy it on Amazon for just $219.49.
3. DeLorme Earthmate PN-40 Waterproof Hiking GPS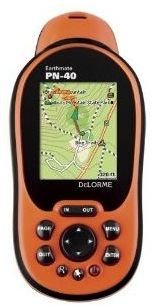 Sporting a dual-core processor for faster performance and a 32-channel Cartesio chipset, the Earthmate PN-40 is not just another high-accuracy GPS device. The PN-40 also has a barometric altimeter giving you accurate altitude readings. The package for this device includes three CDs that have detailed topographic information and street maps of the USA, which can be uploaded to the device via USB 2.0. It is also accurate within 3 meters and is available on Amazon for $221.16.
4. Garmin GPSMAP 78 2.6-inch Marine GPS Navigator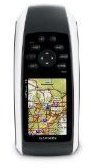 The GPSMAP 78 is a high-accuracy GPS device that not only tells you your position accurately–it even floats! Designed primarily as a marine handheld GPS, it serves as an electronic compass as well, has marine maps of the coastal United States, and can last up to 20 hours on just two AA batteries. With 1.7GB of internal memory, which can be expanded using a micro SD card, this device is a bargain on Amazon at $299.99.
5. Garmin eTrex Vista HCx Color High-Sensitivity Mapping Handheld GPS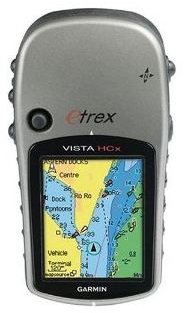 Needing just two AA batteries for up to 25 hours of operation, the eTrex Vista is a highly sensitive, WAAS-enabled GPS receiver that provides better than 3 meters of accuracy in any environment. It has a crisp, 256-color screen that has great sunlight readability and is waterproof. It has an electronic compass and barometric altimeter and can be purchased for just $218.00 on Amazon.
Summary
As mentioned earlier, with the rise of technology concerning GPS satellite tracking along with tools that can act as a personal GPS tracking device, having one of the above-mentioned high-accuracy GPS devices will ensure that getting lost in the middle of nowhere will now be a thing of the past.
References