Top Five Magellan Professional GPS Units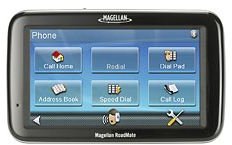 Magellan professional GPS devices are aimed for professional tasks such as surveying and marine navigation. Some of these devices can also be used by consumers and business for road navigation.
Roadmate 3065 GPS
If you like traveling throughout the country on a regular basis, Magellan Roadmate 3065 GPS is the ideal tool for you in terms of navigation and discovering interesting places you can visit. It features a TourBook that contains around six million points of interest that can prove to be useful and interesting destinations while you are on the road. To guide you towards your chosen location, other features like QuickSpell, SmartCity and Traffic Wakeup are available for you via this device. In addition to that, it has all the basic features of all GPS receivers such as voice prompts, destination routing and a beautiful touchscreen display. This range of features is ideal for personal and business purposes. You can buy it for $149.99.
ProMark 500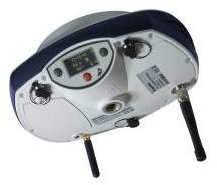 This GPS device is designed to be flexible and mobile thanks to its compact and lightweight design. It features capabilities for receiving GPS, SBAS and GLONASS signals, giving you a wide spectrum of navigation choices with precision. It has long range accuracy, fast initialization and an overall great GPS performance. It is specifically designed for surveying purposes so you are assured that it can withstand rugged use. You do not even have to worry about running out of battery because it runs on standard camcorder batteries which you can replace in the field. You can get the unit for $8,990.
ProFlex 500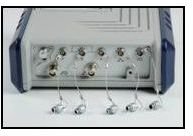 This GPS receiver is also a GNSS receiver and it is designed to be used in a variety of purposes like surveying, marine and machine operations. This versatility makes it a very useful business tool. It comes with a backpack that is water resistant, giving you a convenient way for storing and transporting the GPS receiver in all kinds of places and terrain. You can buy it for $8,995.
MobileMapper 6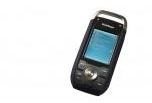 This compact GPS receiver offers a great way for you to walk around and collect data comfortably and efficiently. This handheld device is designed to be easy to use whether you are collecting data or managing your assets. It can even accommodate a third party software mapping system so you can work with the kind of software you are most comfortable with instead of being tied to Magellan's mobile mapping system. It is designed for rugged use so feel free to take it anywhere and use it for whatever reason you like. You can get it for $895.
MobileMapper 100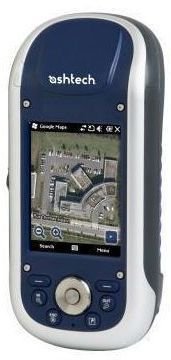 This device features the same kind of usability, comfort, and compact design found in MobileMapper 6 but it offers more advanced features. It can be used in all networks because it is RTK enabled. It also includes the MB100 Survey Grade GPS engine that powers the GIS applications and mapping tasks. Its internal GPS antenna is ultra sensitive, giving you precise and accurate signals and data wherever you are. You can get a basic package for $3,595.
Conclusion
Magellan professional GPS devices like these five products give you a range of features that accommodate different sets of needs such as simple road navigation or sophisticated surveying field work.
References and Image Credits
BestBuy, https://www.bestbuy.com/site/Magellan+-+RoadMate+3065+GPS+-+Black/Silver/9904781.p?id=1218192429964&skuId=9904781&cmp=RMX&ref=06&loc=01&ci_src=14110944&ci_sku=9904781
iGage, https://www.igage.com/mp/pm500/pm500.htm
iGage, https://www.igage.com/mp/proflex500/ProFlex500.htm
Quantum Gear, https://www.quantumgear.com/magellan-mobile-mapper-6/
iGage, https://www.igage.com/mp/mm100_pm200/MM100_PM100_PM200.htm