Best 3 Geocoin Software Programs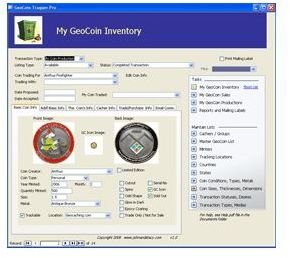 Introduction
Geocoin software programs let you participate in geocaching and geocoin collecting activities in a more efficient manner by making certain tasks less intensive. Manual labors like logging caches, managing geocoin information and organizing trading information can now be done faster and easier thanks to these applications. Some of them even lets you create customized lists that makes the whole activity more organized, giving you more room to have fun. Here are the most useful geocoin software available that you should check out.
GeoCoin Traq Pro
This software is aimed at people who want to manage their geocoin collection and organizing trading information in an easy and efficient manner. People who have a lot of trading information in hand may find it hard to sort through their traders list and contact information so having them all in one place where it is easy to search and find is what is offered here. Coin information is also a manageable area of your geocoin collecting life thanks to this software. It will now be easy to collate information about the geocoins in your collection for easy and fast reference. You can also create customized lists of geocoins so it would be easier for you to find trackable geocoins with a certain type or quality that is relevant to your interests. With this software, you can also generate reports about your collection that will make trading or even showing off at events very efficient.
Coin Logger Assistant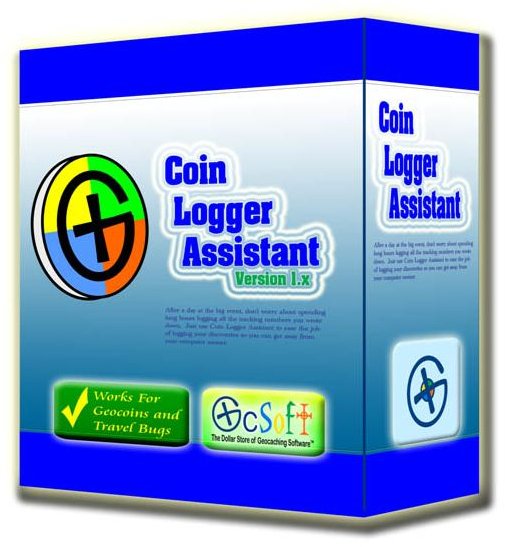 If you are fond of acquiring geocoin tracking numbers and spending hours on end searching for information about the geocoins that correspond to those tracking numbers, this will make life easy for you. Coin Logger Assistant lets you input tracking numbers and it generates links to pages that contain the information you are looking for. This makes researching and finding information about geocoins faster and easier. This is most definitely useful if you want to log your geocoin finds. Registering the software will provide you with customization options like preferred web browser, entering tracking numbers directly into Coin Logger Assistant, saving program settings and more.
GeoManager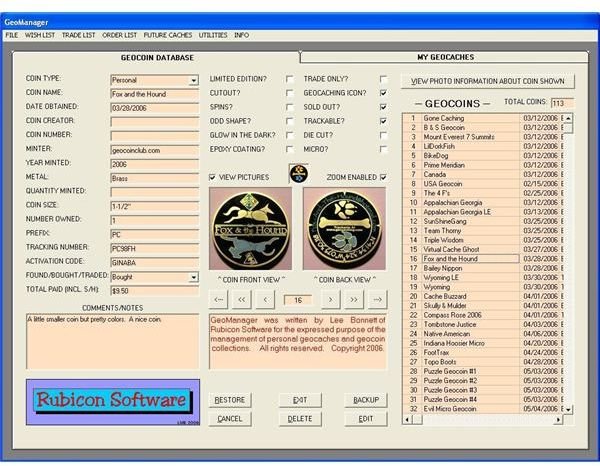 This is not just a piece of geocoin software. This is a complete geocaching solution that lets you manage geocoin information with adding and editing features, as well as create databases for wishlists, coins ordered, planned caches and trading lists. Wishlists obviously is a database of geocoins you want to obtain in the future. Coins ordered is a database of geocoins that you have ordered and have yet to receive. Planned caches is a database of geocoins or other items you plan to place in a particular location. Finally, trading lists lists down your geocoins that you are willing to trade away with other traders.
The more general geocaching features include adding information about the caches you have already placed. This makes it easy for you to track the locations and items you have already placed. You can include exact location information as well as the original location for multi-location caches. The program will do all the heavy lifting in terms of formatting the coordinates of your locations.
References and Image Credits
https://geocachingsoftware.com/coinlog.html