Best GPS Real Time Tracking Devices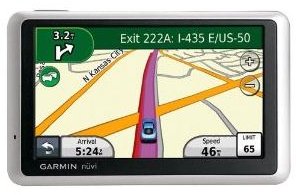 GPS Tracking Devices
GPS Tracking Devices have a number of cosmetic features to appeal to various consumers; among these are widescreen displays, Bluetooth technology, touch screen sensitivity and waterproof control. Ultimately what is important, are the functions and performance capabilities. Lets look further at a few GPS Real Time Tracking Devices and their performance features to see which is perfect for you and your needs.
Portable Real Time GPS Navigator Devices
These devices go anywhere with you to provide real time tracking data, you can use it in the car during a road trip, on the train, on a flight, jogging - you name it, this is your complete on-the-go guide. Manufacturers intentionally made efforts to design this device for mobility comfort. You can find Portable Real Time GPS Navigator Devices in very compact and sleek designs. They can easily fit into your pocket or purse without that cumbersome feeling.
This real time tracking device uses GPS technology to shows your current movement during travel and offer instant updates to give turn by turn direction through the navigation feature. Some of the performance features include – Instant traffic updates & alerts, preloaded maps, lane assistance, fuel-efficient route finder and automated speaker features to announce streets by their name.
Real Time GPS Vehicle Tracker Devices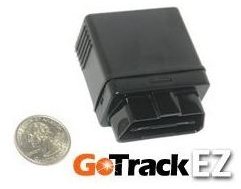 There are specific Real Time GPS Vehicle Tracker Devices referred to as locator devices for the sole purpose of real time vehicle tracking. The complete system includes the GPS locator device, a PC and wireless network service to fully send this device into motion. Installation is easy; it doesn't require any tools or connection wires as it simply plugs into your car's OBD (on-board diagnostic) socket.
The vehicle's real time movement can be tracked as GPS data tells you the current location of the vehicle, the time it starts moving, the direction it is traveling, the current speed and distance traveled. This information is given in an email format every few minutes to fully exercise the real time feature on the GPS Vehicle Tracker Device.
Handheld GPS Navigation Devices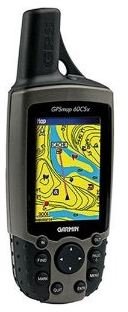 Handheld GPS Real Time Navigation Devices are great companions for outdoor trips involving hiking, climbing, hunting, biking and so on. They provide real time positional data while you are on the move to let you and others know your whereabouts at all times.
This GPS real time tracking devices doesn't weigh you down, it is easy to use and fulfills your GPS data requests accurately and quickly. This compact device has countless GPS features, which make its performance very competitive. These features include a built-in high sensitivity GPS receiver, integrated barometer altimeter and electronic compass, high quality color display for clear & accurate map and chart representation, 20 hour batter life, a micro SD card slot for data storage, fast USB connectivity for loading charts & maps quickly plus much more.
Real Time Personal GPS Tracking Devices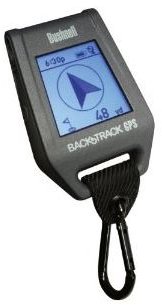 Real Time Personal GPS Tracking Devices are used to track the current location, movement and whereabouts of people, animals and personal belongings. It is ideal for employers who have employees working on the road during the days. This way they can monitor their route - where they go and the amount of time they spend at a location. Personal Tracking Devices are necessary for this purpose to ensure workers are putting in the required hours on the job and managing their time properly.
Parents have adopted the use of these devices as well; this way they can monitor their children's activity whether they are at school, at the mall or attending after school projects. Also, they can install personal trackers to their kid's backpack, bicycle, PC or any other important items they feel their child cant keep safe.
These personal tracking devices can give real time positional data through SMS or GPRS messages, auto report position tracking, geo-fencing alerts upon reaching restricted areas and it can also give you data on the last location before the target entered a blind spot.
Cell Phone GPS Tracking Devices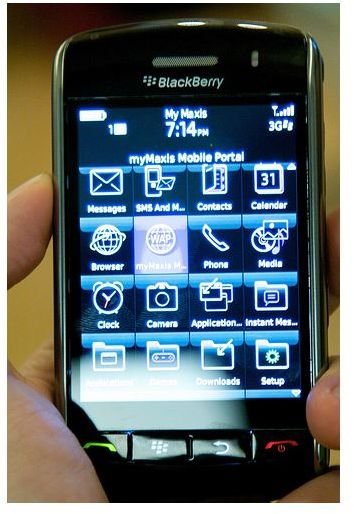 Most mobile smartphones have built-in GPS technology, the application can be easily enabled to receive GPS signal and data or used as a personal locator to show its own current positional data. Cell Phone GPS Tracking Devices are tiny chips that are installed to cell phones in order to track real time positional data of the user, their location, movement and time of travel.
Even though this is the ideal tool for employers and parents, it must NOT be used without the consent of the person who is using the mobile phone. There are serious legal consequences for planting this chip on someone's cell phone without their knowledge and consent.
Final Notes
GPS Real Time Tracking Devices are taking the industry by storm. It has added support to security concerns for everyone. Not everything or everyone can be supervised at all times, even though the invention of surveillance cameras assisted greatly with this problem - GPS tracking has taken this capability to a whole new level of expertise.
How did we live without them before? For those of you who are in the research stage of trying to decide if a GPS unit is right for you, let me tell you this – It is! Check the amazing links to amzon.com provided in this article to compare prices on all your GPS needs and more.
References