TomTom Voices Ozzy Osbourne: How to Download It to Your GPS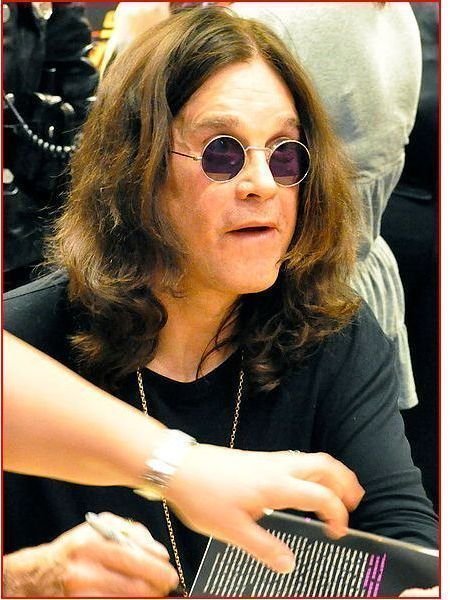 Caution: TomTom Voices Ozzy Osbourne Uses Colorful Language
First of all, if you're going to have your kids in the car while you're driving, be forewarned that some versions of the Ozzy Osbourne voice you can download to your TomTom GPS unit contain the foul language the aging rock star is famous for. Ozzy drops the "F bomb" nearly every time he impatiently tells you to turn. That's right, this isn't a PG13 application, so you might want to turn it off when Grandma is in the car or be prepared to do a lot of fake coughing to try to drown him out. Of course, with his accent, the curse words don't exactly pack the same profound punch that they would if someone more articulate was speaking them. But, we'll also provide a censored version below. By the way, if you're in the market for a GPS for your vehicle, we've got a veritable treasure trove of unbiased, straight-to-the-point reviews of the best and most popular models. For example, take a look at TomTom GO 630, one of their top-selling and relatively inexpensive GPS units.
If you didn't already know, among the celebrity/novelty voices TomTom offers directly from their website, Tomtom.com (many of them kid-oriented), include Roger Moore, Daria, Mr. Burns, Pepe Le Pew, Daffy Duck, Sylvester, Yosemite Sam, Bugs Bunny, Brian Blessed, Yoda, C-3PO, Darth Vader, Han Solo, Dora the Explorer, Sponge Bob, Billy Connolly, Snoop Dog, and KITT from Knight Rider. But to view the complete list, you have to have an account with them on which you manage all the other data and maps for your particular make. Buying a voice directly from Tomtom.com will cost you $12.95. Lucky for you, we have a bounty of options for celebrity co-pilots (including Ozzy) that you can easily access after reading Where Can I Download TomTom Voices for Free? You'll also get instructions on exactly how to do so after you peruse the sources there that include GPS-Data-Team.com, GPSice.co.uk, and OzPOI.com.
How to Download TomTom Voices Ozzy Osbourne
On the OzPOI.com site you can get a bleeped version of Ozzy that will still give you fully functional, voice-activated navigational prompts from the former headliner of Black Sabbath without the ubiquitous expletives. Again, the directions on how to download it to your TomTom are in the article referenced above. But just for convenience sake, we felt obliged to include an explicit set of directions right here.
1. Connect your TomTom device to the computer and open up a Web browser
2. Go to tomtom.gps-data-team.com
3. Copy the unzipped files to the provided voices folder
4. Use the configuration menu to choose a new voice
5. After your GPS is disconnected from your computer, go to the voices menu on your TomTom to make sure the Ozzy Osbourne voice is on there.
So there you have it, the easy options and instructions to get Ozzy Osbourne's voice on your TomTom device. And if you get sick of Ozzy riding shotgun spouting off profanity-laced directions after a while, be sure and check out the comprehensive roundup of available voices that you can easily access visiting The Best TomTom GPS Voices.
References
GPS-Data-Team.com
GPSice.co.uk
OzPOI.com
Image courtesy of commons.wikimedia.org