GPS Satellite Tracking System: How to Use GPS Tracking for Surveillance & Monitoring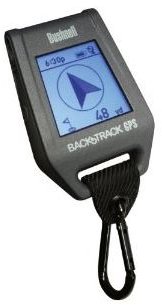 Intro
There are two variations of GPS satellite tracking and this can be either passive or active tracking. Passive tracking is using a GPS satellite tracking system to show the previous or past movements of an object and active or real time tracking is showing or recording the current movement of an object as it is in motion.
How GPS Satellite Tracking Systems Work
Simply put, a GPS Satellite Tracking System is a composition of a GPS satellite, which provides a global positioning wireless network, GPS tracking or locator devices that is placed or installed onto target objects and computer or possible mobile/Smartphone. These element works in accordance with each other to provide accurate GPS tracking of an object, person or vehicle. There are two specific methods for which GPS satellite tracking systems work to provide tracking assistance.
One way it works is where a GPS locator device is installed to a target, the locator detects and collects GPS signals from the wireless network created by the GPS satellites. It then uses GPS signals to transmit positional data of the object to which it is installed to a computer or mobile smartphone. Through this process, one can go on their computer or browser of their GPS enabled mobile phone, find the location and monitor the movement of a targeted object.
Other GPS tracking devices are self-contained and can be placed anywhere on a moving object. This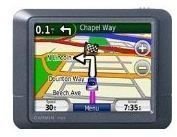 versatile device can be fixed onto the dashboard of a car, placed inside a backpack, attached to the handle of a bicycle or simply placed in your pocket. These are referred to as Portable GPS Tracking Devices, they go anywhere with you and uses a GPS satellite tracking system to provide information on your location as well as give you destination directions and locations. It uses the global positioning wireless network and its built-in navigation capabilities to provide tracking information on the go.
Who GPS Satellite Tracking Systems Work For
There are GPS satellite tracking systems for different purposes to facilitate the various needs of consumers. They are tracking systems for tracking vehicles, aircrafts, submarines, ships, missiles, people, animals and any other object that can be moved from one place to another. People have adopted the use of GPS satellite tracking systems to effectively operate their businesses as well as their private life. GPS tracking devices come in many shapes and forms, this way their use is resourceful and their look is appealing.
In the transportation industry GPS satellite vehicle tracking systems are set up to monitor and manage any fleet of cars, planes, trucks, bikes, bicycles – you name it. Whatever mode of transportation that is used, locator devices are installed to transmit GPS signals to a receiver base (i.e. w/computer & Internet connectivity). Similarly, in the cargo industry GPS systems are used to track and monitor delivery trucks, trailers, planes, ships and trains used to ship and deliver goods. Any kind of business that uses transportation as a means of operation can use GPS satellite tracking systems to help them better manage the overall movement of their staff and vehicles.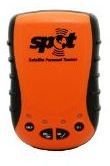 In more personal settings, people use GPS satellite tracking systems as a means of surveillance to watch over their children or family member mainly for security reasons. Once they leave the home and are on their own, children/teenagers can be monitored as long as they are equipped with a locator or tracking device. Individuals can use GPS vehicle trackers in their cars whether to safeguard their own car, their children's, spouse and/or another relative's vehicle. GPS trackers are also very effective in keeping track of you pets, no matter where they go you will always be able to monitor their whereabouts.
Closing
GPS satellite tacking systems are designed to assist in very specific circumstances. GPS tracking devices come in many forms – their types, versions and brands range excessively to meet almost any tracking requirement. You can view a selection of these on Amazon.com, to see if there is one right for you so that you may possibly purchase and have it shipped.
References
Global Positioning System – Serving the World - https://www.gps.gov/
Mobitex Wireless Communication System - https://www.mobitex.org/
Image Credit - Screenshots courtesy of Amazon.com