Do GPS Sneakers Actually Exist?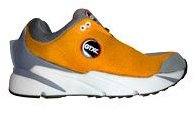 Imagining the GPS Sneaker
The idea for GPS sneakers first came to Isaac Daniels back in 2002 when he received a call that his child had gone missing from school. Mr. Daniels was on a business trip and immediately hopped a plane back home to find that there had been a mix-up: His son had taken an unscheduled bathroom break and had been separated from his class.
Mr. Daniels was relieved, but it set his mind to thinking. What if his son had actually gone missing? Wasn't there something that could be done to help locate him? The answer – GPS sneakers.
The idea was that the GPS unit on the underside of the shoe could be activated by depressing a button. This unit had a battery life of about 24 hours and would continually signal until the button was depressed a second time. Mr. Daniels suggested this would be perfect for hikers, outdoorsmen and children–the first two in case they were lost while exploring and the latter for extreme cases like abduction.
First GPS Sneaker
The first GPS sneakers were marketed by the Fele Corporation in 2007 and retailed for $325. They were the sneakers that got trashed in the press. Only a few hiking and travel websites took them seriously. Although the idea was sound, there was little market for a shoe that needed a $19.95 a month subscription-monitoring service, and an initial run was only for a few hundred (even though it was reported that retail outlets were preordering them by the tens of thousands). Fele ceased operation in 2008.
GPS Sneakers Take Two
Undaunted by the failure of his first company, Isaac Daniel continued his dream of GPS shoes. His second endeavor, IsaacDaniel.com , marketed a new GPS sneaker line – the Blue shoe. The Blue shoe was equipped with Bluetooth technology that connected the shoe to a GPS-enabled phone or PDA. The shoe retailed at $150 with an optional $19.95 subscription-monitoring fee similar to the initial GPS sneaker. As of the writing of this article, the IsaacDaniel website is gone and so are the shoes. They are not available at any online or brick-and-mortar retailer.
GTX Sneakers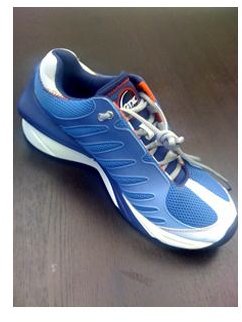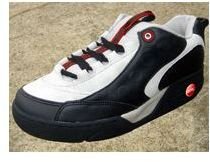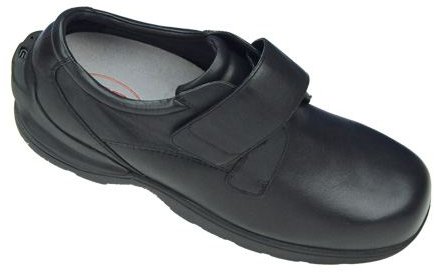 GTX Corporation
The GTX corporation seems to be the only current viable source for GPS shoes. They have an alternate story of how the company came up with the idea for GPS tracking in shoes that highlights the Elizabeth Smart case. GTX is expecting to have a marketable product available for purchase from Aetrex.com by the end of Spring 2011 (as of March 2011 there is no mention on the Aetrex site). The estimated retail is between $200 and $300.
GTX also announced that the Ambulatory shoe (for dementia patients) will be available for $200 at Foot.com, GPSShoe.com, and at select assisted living facilities, starting in September. The tracking service will cost $40 to $50 per month. The tracking service will work with Google maps to monitor residents wearing the shoes. If they travel outside of a predefined area an alert will be sent to the care facility with the exact location of the individual.
GTX has also expressed interest in working with major shoe brands, although they haven't named names, and entering into the children's shoe market.
References
Isaac Daniel Group Inc., press release, 6/13/09, retrieved at https://www.isaacdanielgroup.com/blue-gps-shoes-press-release.php
GPSFAQ.com. Compass Line of GPS-Enabled Footwear a "Shoe-in" retrieved at https://articles.gpsfaq.com/details.aspx?item=54
Science.Slashdot.org. GPS Shoes for Alzheimer's Patients, retrieved at https://science.slashdot.org/story/09/06/09/1626223/GPS-Shoes-For-Alzheimers-Patients
GPSShoe.com. FAQ, retrieved at https://www.gpsshoe.com/faq.cfm
All Images Courtesy of GTX.com