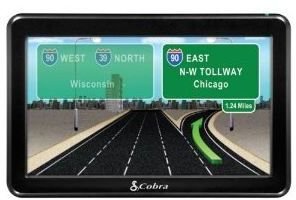 Mapping Software and Map Downloads
If you have purchased a GPS unit, in all likelihood you have some standard edition maps of the United States. Depending on your version, it may be just major cities or waterways. Perhaps you have a golf GPS with numerous course layouts. Whatever the case, your unit did not come with every available map in the world. There are hundreds, maybe thousands, of maps that are free to download on the Internet.
The best place to find exactly what you are looking for is at maps-gps-info.com. This site is full of the best free GPS software available online. My personal favorite Mapping software is Topofusion. It allows you to combine aerial photographs with existing map coordinates and make a full color topographical GPS map including selected routes.
Image Courtesy of Amazon.com
Transfer Software
GPSBabel has put out the very best GPS transfer software. The Babel software converts mapping files between formats. This means you can transfer routes from Lowrance to Garmin or any other format. The GPSBabel software only takes the route/waypoint/track info from one unit and applies it to the format of the other. It does not transfer the actual maps. The great thing is that not only does it work with virtually all GPS software but it also works on all of these operating systems: Microsoft Windows 95, 98, ME, 2000, XP, Vista and 7 and POSIX OSs such as Linux, UnixWare, OpenServer, Solaris, FreeBSD, and OSX.
Recording Software
3D Tracking is a tool for mobile GPS units that allow you to use Google maps to record your trips. The program works with most Symbian phones as well as any Windows phone or PDA. There are several other possible choices in this area but this is one of the few free ones. Only one account (one phone) is allowed, but they also offer a lite and extended service for a nominal fee.
The 3D Tracking program is perfect for people who spend a lot of time on the road or geocache in their spare time. It easily allows the retracing of steps and can be used in conjunction with trip planning software to add new waypoints along an already traveled route. On top of that, there is a live tracking feature that can be used while you are on a trip.
Free Geocaching Software
Not all geocaching software is made equal. There are so many to choose from it can be mind boggling, but one rises above the rest: BasicGPS. BasicGPS is an absolute must for any serious geocacher. This touchscreen mobile phone application is easy to install, comes packed with features and has an amazing price tag – Zilch. It offers real-time location using a Google Maps plug-in and displays information on individual caches in the area as well, including cache type, difficulty and various terrain values. When you are in cache mode at night, the program also allows you to run the backlight on your phone (in case you need a back-up lighting source). When it comes to the top free GPS software BasicGPS is one of the very best.
References