Top 6 Garmin nüvi GPS Devices: Buying Guide & Recommendations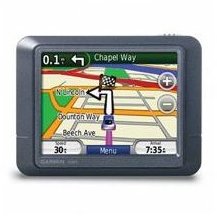 Garmin nüvi 255 3.5-Inch Portable GPS
We'll start with a GPS navigator classic: Garmin's workhorse, the nüvi 255 3.5-inch portable GPS system. While up-to-the-minute models feature larger screens or lifetime map updates, the Garmin nüvi 255 still has a place today among budget GPS options, selling for about $84 new at Amazon.
This Garmin nüvi GPS comes with maps for all of North America and Hawaii, along with 6.5 million points of interest like hotels, Starbucks and gas stations. Smaller than the new bulkier models, the diminutive nüvi 255 fits easily into your pocket or purse.
Reviewers praise the 255's speed in calculating routes, the easy to use graphical user interface (GUI), and solid construction. The Garmin nüvi 255 is a decent choice for an entry-level GPS unit.
Garmin nüvi 3790LMT 4.3-Inch Bluetooth Portable GPS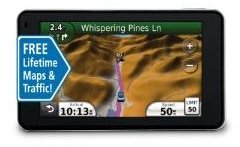 On the opposite end of the spectrum is the top-end Garmin nüvi 3790LMT. The LMT stands for Lifetime Map and Traffic updates, all included with purchase. We always recommend choosing the model with lifetime updates — you never know just how long you'll end up using your Garmin, and it'll likely save you money in the long run.
Included in this feature-packed GPS device are voice-activated navigation, Bluetooth for hands-free calling synced with your Bluetooth-enabled cell phone, 3D renderings of terrain and buildings, and traffic updates and re-routing. The 3790LMT is also one of the slimmest GPS offerings on the market, measuring a mere 9mm thick — about the same as a #2 pencil.
Reviewers are divided on the quality of this Garmin nüvi GPS's voice recognition, with some lauding its ability to parse even imprecise diction and others complaining that it fails at voice recognition. Most, however, agree that the Garmin 3790LMT sets a new standard for GPS devices.
The Garmin nüvi 3790LMT is $399.
Garmin nüvi 265WT 4.3-Inch Bluetooth Portable GPS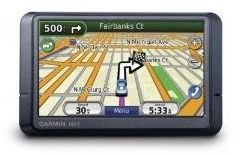 The Garmin nüvi 265W is a 4.3-inch GPS with Bluetooth for hands-free mobile phone use and an ultra-thin profile. It comes in a "T" version, the 265WT, that includes traffic updates. We recommend the 265WT if you ever plan to drive in cities or other areas where traffic is a consideration, because this nüvi will utilize that traffic data to re-route you around congestion.
The 265WT is a low-cost widescreen Garmin nüvi GPS navigator option, and with thousands of reviews, it's well-tested. Reviewers praise its text-to-speech accuracy and loudness of the speaker, as well as the way it calculates routes. On the other hand, the lifetime "free" traffic isn't as free as it appears — it comes with popup ads that appear about once per trip. For a feature-rich, yet affordable GPS system, the Garmin nüvi 265WT is a good choice at around $102.67.
Garmin nüvi 1350LMT 4.3-Inch Portable GPS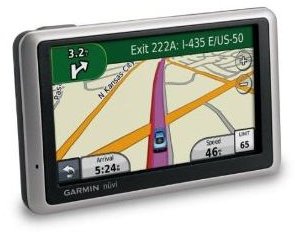 If you're not in the market for a Bluetooth-enabled GPS device, take a look at the midrange Garmin nüvi 1350LMT. For about $35 dollars more than the base 1350, you're getting lifetime map updates and traffic info. The 1350LMT includes a glare-resistant 4.3-inch widescreen, Garmin's City Navigator NT data with over six million points of interest (POI), and lane assist for helping you navigate maze-like interchanges like Chicago's Loop. The 1350LMT also has little bonus features like a JPEG viewer, currency converter, calculator, and world travel clock.
The lifetime traffic, as mentioned above, comes with a small cost: occasional popup ads, which aren't mentioned in the marketing materials and annoyed some reviewers. Reviewers did, however, like the 1350's easy-release mounting system, enabling the driver to quickly remove their Garmin nüvi GPS from the car in theft-prone areas. The Garmin 1350LMT is also simple to set up and use, with "smart" features like automatic switching to night viewing mode and displaying POIs along your route.
The Garmin nüvi 1350LMT runs around $169.49.
Garmin nüvi 1690 4.3-Inch Bluetooth Portable GPS with nüLink! Services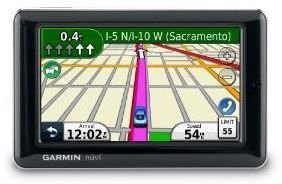 The Garmin nüvi 1690 comes with the highly rated nüLink! feature, which is sort of a banquet of services — Google Local Search, weather, movie times, flight status, White Pages, and more. Additionally, it's Bluetooth-enabled for hands-free mobile calling, comes with a 4.3-inch widescreen, and is preloaded with North American maps, include over six million POIs.
Reviewers praise the 1690's speed in acquiring a satellite signal and loud speaker. Like other Garmin devices, the 1690 offers lane assist to help in hairy traffic situations as well as voice-prompted, turn by turn directions.
The Garmin nüvi 1690 sells for about $187.99.
Garmin nüvi 1490LMT 5-Inch Bluetooth Portable GPS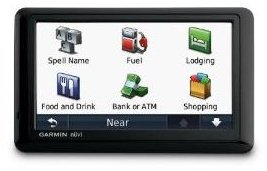 The second 5-inch widescreen in our roundup of the top Garmin nüvi GPS devices is the Garmin nüvi 1490LMT. This device is more affordable than the 3790, coming in just a bit over half the cost at around $206.01. It comes with a backlit display, preloaded maps of the USA and Puerto Rico, and free lifetime map and traffic updates.
The 1490LMT is another good midrange choice of Garmin nüvi GPS options, giving up nüLink! services in exchange for the large screen, and it's a fine tradeoff if nüLink! isn't your thing. It also has Bluetooth, lane assist to help in snarled traffic situations, and ecoRoute, Garmin's fuel-efficient route calculation feature. Reviewers love the 1490LMT's anti-glare screen's clarity, along with the speaker's volume.
References
Auto GPS Reviews, Best Auto GPS, Car GPS Reviews
Additional product information and product images: individual model listings at Amazon.com