Compare GPS Systems: Understanding the Tech Speak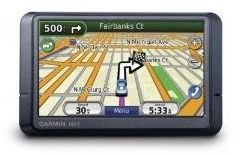 Just What is GPS Technology?
Are you out to compare GPS systems? Maybe you've heard the term GPS quite a bit but you aren't quite certain what the technology is. GPS stands for Global Positioning System, and
it refers to the ability of specific electronic devices to receive signals from satellites that the U.S. government has positioned in outer space. There are a minimum of 24 working GPS satellites, and half of them are orbiting at any given time. In addition, the government has an extra five satellites on standby just in case they're needed. Your GPS is actually a receiver. It's possible when maintenance needs are low to have as many as 30 active satellites available to users, plus the five extras.
A GPS unit must receive signals from at least four satellites in order to triangulate position properly. That's why you'll want a unit that has at least four channels. Some boast as many as 12 or 14, which means that they offer more channels that are open and ready to receive input from the satellites. More channels may be quicker, but not really more accurate.
The image to the right is the Garmin GPS 265w/265wt - possibly the top rated, except for its cousin, the 255. See page 3 for details on these models.
DGPS or WAAS?
GPS receivers pinpoint locations within a range of 30 to 50 feet, and the government has improved this interpretation by adding ground-based reference stations. This augmented signal capability is called differential GPS, or DGPS. In the United States, the Coast Guard oversees these stations, also called beacons, and once they correct the data received from satellites it's available for broadcast to anyone within signal range using a receiver—a GPS with DGPS capabilities.
A newer technology called WAAS (Wide Area Augmentation System) actually uses a geo-stationary satellite to capture this more accurate detail, and it can then be received on one of the GPS unit's available channels. So when you're comparing GPS devices and you read that a unit like the Garmin Geko does not have DGPS capability, check again—you'll find out it is WAAS-enabled and accurate within nine feet. In fact, WAAS capability is available in just about all products offered by Garmin, TomTom, and Magellan.
Comparing GPS Maps
What's all this bit about needing to buy and download maps for your GPS? Don't worry: your device, whether it's a handheld unit or installed in your dashboard, recognizes maps in the country where it's being used. If you're traveling abroad you might want to buy and upload more maps to your GPS device. Also, many maps lack full detail: your GPS might tell you to head 2.2 miles east along the Flowing River, but it neglects the details about a big ravine or a hidden trail. Some people buy maps that contain those important details.
All GPS units utilize maps from one company or another: Navteq or Tele Atlas. In 2006, GPSmagazine.com rated Navteq above Tele Atlas. Products loaded with Navteq maps were more expensive, but worked better. Navteq's maps were more accurate and up to date. Magellan and Garmin both use Navteq. On the other hand, Tele Atlas mapping, used in many TomTom and Mia products, was improving by leaps and bounds. And it should be noted that TomTom is a European product, with Tele Atlas maps based from Europe. Both of them allow you to input corrections to their maps.
Compare GPS Systems: The Road Warriors
Dashboard-mounted GPS units offer a variety of attractive features. Magellan's website lists them at prices from $90 to $300. Garmin and TomTom, too, have a number of products available on their websites or on Amazon. Screens vary from 3.5 to 7 inches wide. Some models offer Bluetooth connectivity so that you can drive and interact without danger. They're loaded with points of interest (POI) in the millions as well as coordination with the AAA Tourbook. Some units will get to know your frequent routes; others will assist you with highway lane changes and announce traffic patterns. When you take a new route that you want to travel again, you can save it in your unit for the next time you're going that way. Magellan's website is easily the most navigable in terms of figuring out which products have what features.
Please continue on page two for more as we compare GPS systems, including pictures and features
The Road Warriors (continued)
Many people compare GPS systems from Magellan with those offered by Garmin. Garmin's products offer many of the same features–and frankly, so do most of the manufacturers. You can choose Garmin's nüRoute technology that assimilates information from your trips in order to predict traffic patterns and density. Some Garmin units also let you or a friend record directions, so that the voice that guides you on your travels is one you know.
The Trail Trekkers
Most people wouldn't dream of comparing their dashboard-mounted automobile GPS units with their handheld devices. In most cases the handheld units just aren't big enough for you to see the screen display while you drive. Often the voice is not quite loud enough. If you sometimes drive and sometimes trek, you probably need two different GPS units.
The handheld GPS models are good for much more than a walk in the woods. Besides hiking, people use GPS devices for hunting, bicycling, geocaching, camping, or just about any kind of outdoor adventure you can think of.
People also carry them to stay on track if they're doing their daily jog in a new location. Sometimes this is just a new route in the neighborhood; other times it's because of vacation or business traveling.
Geocachers look for units that have good maps and at least 12 channels. You most likely won't find less than 12 channels unless you've acquired a GPS device that's ten or more years old. Waterproofing is a necessity; at some point you're probably going to drop it in a pond or have it out in the rain. Look for external antennas that you can attach to your backpack straps to boost your reception in canyons or forested areas. In addition to the AAA Tourbook access that many dashboard-mounted models boast, many handheld GPS models provide actual AAA road assistance triangulation.
Please continue on page three to compare GPS systems on cell phones and for a look at a top-rated GPS unit.
Let's Talk About Maps – On a Cell Phone
Today's cell phones often offer GPS features. If you compare GPS systems installed on Android models that are software-based you'll probably find better systems than those on cheaper phones. You should, however, consider the economical non-Android Boost Mobile Motorola i465 phone. It works like many of the models that utilize Google maps; you'll be able to locate businesses that your pre-programmed GPS maps simply don't know about.
Before you buy a GPS, get out your cell phone and see if it has GPS capability. Take it on a test drive and see what you like about it–and what you don't like–before you spend more bucks on a GPS unit.
Don't Rock the Boat
If you have special needs–if you travel by land and by sea, for instance–a comparison of GPS systems will bring you to this model:
Compare GPS Systems: What it Means to You?
Many GPS models have similar features. Some of your other electronic devices (your cell phone, your iPod) will offer over-lapping features. What are you looking for?
Two of the models rated well enough to be listed here offer grayscale, but maybe you want color. Many have touchscreens, but more important in the handheld model is a backlit or reflective screen that can be easily read in either fading or brightest sunlight. DGPS and WAAS are very similar, but WAAS wins. Navteq maps beat Tele Atlas. You can't forget, as you compare GPS systems, about how you'll mount your dashboard unit; suction cup mounting on windows is not legal in all states, and conversely some people worry about disfiguring their dashboards with hardware - beanbag weights offer a compromise. A compass is nice, and so is a USB connection so that you can hook it up to your laptop or radio. Many units operate on AA batteries that offer 18 to 24 hours of power, but newer models that boast lithium batteries don't last significantly longer. If you pay more than $80 to $120, it should sing to you and buy gifts for your mother-in-law.
So What Hits the High Note?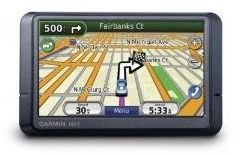 Scrolling through all the product reviews and lists of features, the Garmin nüvi 265w or 265wt garnered almost the most stars, with over 1,500 reviews on Amazon. For $120 you get a 4.3-inch diagonal color touchscreen, a sleek design for your pocket or dashboard, North America maps, easy map-redraw features, and more. The 265w and 265wt models both offer Bluetooth. The 265wt has a cable to integrate traffic reports. If you don't have Bluetooth, go for the 255 model—the same features minus the Bluetooth—and it actually rated 4.5 out of 5 stars, the highest rating among all GPS models compared (at the time of writing) on Amazon, and it's just $84.
References
Official U.S. Government information about the Global Positioning System (GPS) and related topics, retrieved at https://www.gps.gov/
GPSmagazine.com. Navteq vs Tele Atlas: Which one is better? https://www.gpsmagazine.com/2006/07/navteq_vs_teleatlas_which_one.php
Space-Based Positioning Navigation & Timing (PNT) Executive Committee. Frequently asked questions, retrieved at https://www.pnt.gov/public/faq.shtml#satellites
All images featured from Amazon product descriptions.