Top 3 Recommended GPS Locator Kids Phone Units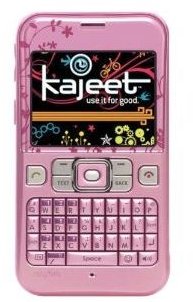 Introduction
There are several options for GPS tracking devices out there that can be used for tracking people like employees or friends who are on a trip in the mountains. However, those devices may be a little too expensive if one is considering handing the device to a young child. Fortunately for parents who want the tracking technology available for their children's safety, affordable GPS locator kid phone units are available to them. Here are a few recommended phones with GPS capability designed for kids.
Sanyo 2700 Prepaid Phone for Kids
This phone is designed for older kids who can already send a text message. It is equipped with a full QWERTY keyboard for a better typing experience. Since it is designed for older kids, it has more features than a regular GPS locator phone that is mainly used for tracking. This phone is full on advanced mobile phone with a 1.3 megapixel camera, headphone jack and Bluetooth capability. The phone comes with a free 1-year GPS locator service, so if a parent simply wants to try out the tracking feature, they can do so with a full 1 year window without paying for it. It prominently features easy to access parental controls. Parents can choose either of the two plans available for their kids: prepaid or postpaid. It can be purchased at Amazon for around $190.
Sprint Family Locator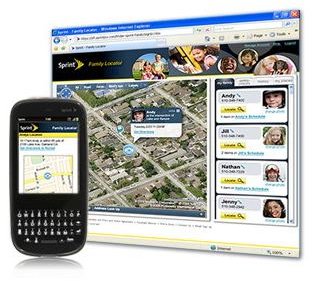 Sprint offers a plan with 4 phones that can be located via a Web service and accessed through any desktop Web browser or mobile Web browser. Each of the 4 phones can be tracked via GPS. Parents can now monitor their kids with real-time locations, thanks to the satellite map which is accessible via a mobile phone browser or Internet browser from any computer. For big families with a number of young children, this is a perfect solution that provides convenience and security. The plan lets users pick any Sprint or Nextel phone to use the service at $5 per month directly from Sprint.
Kids LG Rumor Black Phone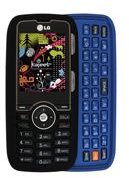 This is a full fledged LG Rumor that includes a 1.3 megapixel camera, an MP3 player, Bluetooth capability and micro SD card support. In addition to that, it has parental controls and GPS tracking that makes this phone not only an advanced mobile phone but a child safety device as well. Parents can either control which features of the phone the child can use and what kind of text and call plan they will be in. This is a GPS locator kids phone that growing kids will enjoy, thanks to its multimedia features and advanced design that simply looks cool, while giving their parents peace of mind. You can get it for around $90 at Kajeet.
References and Image Credits
https://www.amazon.com/Sanyo-2700-Prepaid-Phone-Kajeet/dp/B002XULEOQ/
https://www.kajeet.com/kajeetStore/phones/lg-rumor-refurbished-black/index.html