GPS Compasses: The Top 5 in Review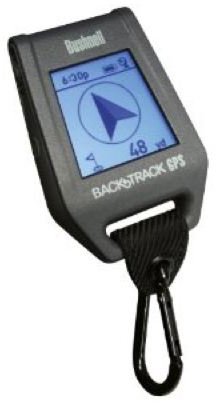 Bushnell Backtrack Point-5 Personal GPS Locator
Store and locate up to five locations with the Bushnell Backtrack Point-5 Personal GPS Locator. It includes a digital compass that shows your latitude and longitude coordinates, the time, temperature and altitude. This GPS compass will help you find your car if you park it in unfamiliar neighborhoods. Just set the coordinates before you leave. It operates on two AAA batteries (sold separately). The price is $67.99.
Bushnell BackTrack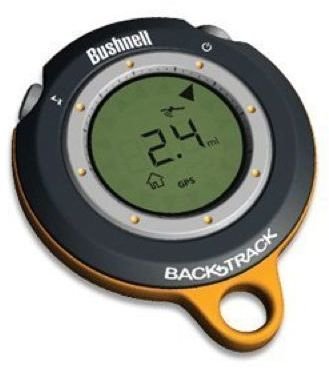 The Bushnell BackTrack GPS compass has a two-button design that uses GPS technology to mark the position of your car or your campsite so that you may return without getting lost. This model stores up to three locations. It requires two AAA batteries and comes in six colors: camouflage, green, pink, gray with orange trim, pink with gray trim and tech gray. The price is $47.82.
Suunto X10M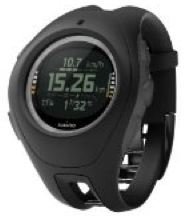 The Suunto X10M is a multi-purpose watch that contains an altimeter, barometer, compass and GPS navigator. You can use the X10M to hike in thick terrains, navigate to a certain scenic spots or use it in unfamiliar neighborhoods. Use the Suunto Trek Manager PC software to create new hiking routes before you leave home. Then share these trips on Google Earth when you return.
The Track Back mode will guide you back to your starting point in the exact way that you came. You can store up to 50 routes, 25 tracks and 500 waypoints. The Suumto carries a two-year warranty. The price is $450.16.
Garmin 60Cx

The Garmin 60Cx features an impeccably accurate, high-sensitivity GPS receiver that will track your position whether you're walking along a desert highway or in the Amazon jungle. You also get a color TFT display that is readable under direct sunlight or in pitch darkness, as well as a 64MB microSD card for storage for your maps.
The case is lightweight and can be submerged in water for 30 minutes without damaging the unit. You can retrace your path in both directions, thanks to the 10,000 point automatic track log, which lets you save 20 tracs at 500 points each. Other features of this model include a large numbers option for easy viewing, a dual-position display mode, built-in celestial tables and sun and moon calculations. This unit will run for 30 hours on two AA batteries. The price is $179.99.
Garmin 60CSx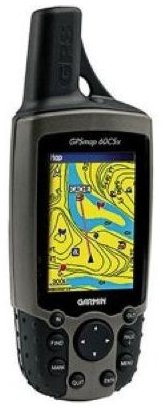 The Garmin 60CSx has the basic functions of the Garmin Cx, but with an integrated barometric altimeter and an electronic compass. Its new, highly sensitive GPS receiver lets you receive satellites faster and in challenging terrains such as heavily wooded areas.
Its barometric altimeter system provides a wide variety of features, including automatic pressure trend recording, elevation, ascent/descent rate, minimum/maximum elevation and more. The electronic compass will give you accurate headings while standing still. This unit will run for 20 hours on two AA batteries. The price is $199.99.
References
1. Amazon.com, Bushnell Backtrack Point-5 Personal GPS Locator, https://www.amazon.com/Bushnell-Backtrack-Point-5-Personal-Locator/dp/B003VN1FBG
2. Amazon.com, Bushnell BackTrack, https://www.amazon.com/Bushnell-BackTrack-Personal-Locator-Orange/dp/B001F7BKZQ/ref=sr_1_1?ie=UTF8&qid=1297786357&sr=8-1
3. Amazon.com, Suunto X10M, https://www.amazon.com/Suunto-Wrist-Top-Computer-Altimeter-Barometer/dp/B001G7QW08/ref=sr_1_4?ie=UTF8&qid=1297786357&sr=8-4
4. Amazon.com, Garmin 60Cx, https://www.amazon.com/Garmin-GPSMAP-60Cx-Handheld-Navigator/dp/B000CSWHCY/ref=sr_1_5?ie=UTF8&qid=1297786357&sr=8-5
5. Amazon.com, Garmin 60CSx, https://www.amazon.com/Garmin-GPS-60CSx-Handheld-Navigator/dp/B000CSOXTO/ref=sr_1_34?ie=UTF8&qid=1297786693&sr=8-34