Top 4 Bluetooth GPS for BlackBerry Devices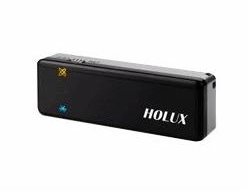 Introduction
To have the ability of navigation with Bluetooth GPS for BlackBerry devices, you need a GPS receiver with Bluetooth capability. There are a number of these types of devices, mostly compact and lightweight devices. This makes them extremely portable and efficient, not requiring you to pop them out of your bag or pocket for them to function optimally. The smaller might be better, but you have to make sure that it can still acquire GPS data even with weak GPS satellite signals or if you are in a difficult area such as in the forest or in urban areas with a lot of tall buildings.
1. GPSlim240 Wireless GPS Receiver
You can carry around this GPS receiver easily and comfortably thanks to its very compact design. This means you can use it with your BlackBerry without taking it out of your bag or pocket. You don't have to worry about not getting any signal since it offers 200,000 correlators with a Time To First Fix that is effective even with poor signals from GPS satellites. It may be a Bluetooh compatible device, but it can also communicate with other devices thanks to its expanded terminal. Its chipset guarantees high sensitivity and its built-in rechargeable battery can support its functions for at least 8 hours of continuous usage. It is compatible with your BlackBerry and a host of other mobile devices.
Get it from Amazon for around $44 bucks.
2. Garmin Mobile for BlackBerry and GPS 10x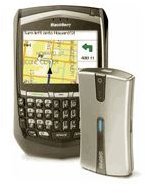 This GPS receiver from Garmin gets you access to Garmin's extensive GPS services that includes maps, POIs and its popular navigation software. Google Local Search is also accessible through this device, giving you a world of information about the world around you. You will get access to information about the weather, routes, traffic conditions, flight status and even gasoline prices in your area. It's a complete travel tool whether you are traveling by road or by air. All of these features can be accessed through your BlackBerry device. All you need to do is is install the Garmin Mobile software and synchronize your BlackBerry device with the Garmin Mobile 10x receiver and you will be good to go.
Find it at Amazon for around $74 bucks.
3. GlobalSat BT-359 GPS Receiver Module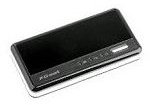 This Bluetooth GPS device for BlackBerry is designed with a stylish look and high sensitivity and accuracy. Its SiRFIII chipset can acquire accurate GPS data quickly even with a poor satellite signal. It can be used with your BlackBerry device and other Bluetooth-capable mobile devices like computers and PDAs. It also features a built-in patch antenna that offers data acquisition times that are fast and accurate even in dense foliage and urban areas.
Get it at Amazon for around $41 bucks.
4. Proporta Freedom Keychain GPS 2000 Receiver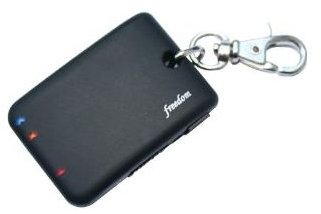 This GPS receiver does not only act as a handy key chain, it is first and foremost a lightweight and compact receiver of Bluetooth GPS for BlackBerry devices. It can communicate with all kinds of mapping software, making it a very adaptable device. By connecting to your Blackberry device or any other mobile device with Bluetooth compatibility, this key chain GPS receiver can provide accurate location information regardless of the type of location, all thanks to its MTK chipset.
Buy this at Amazon for around $60 bucks.
Resources
Product information and screenshots courtesy of Amazon