Top 8 GPS Fleet Management Systems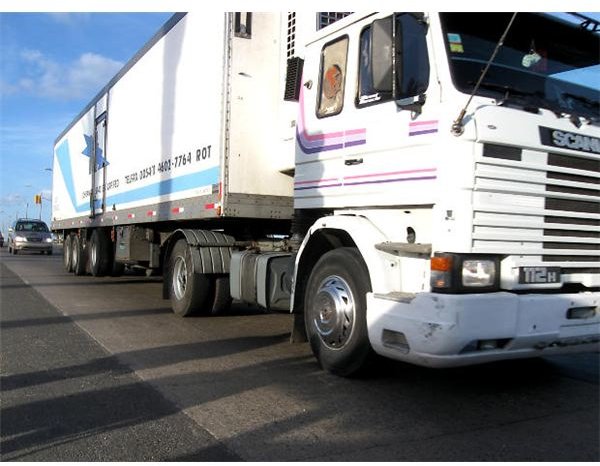 1. GPS Fleet Solutions
GPS Fleet Solutions has several plans that will help you keep track of your fleets. This solution is for heavy construction equipment. Locate lost or stolen equipment, improve your maintenance routine, view equipment locations, monitor warning lights and set or clear geo-fences to alert you for after hours movement.
The Law Enforcement & Emergency Services E*Trackers will help law enforcement and emergency officials track their vehicles and personnel out in the field. Now included is a weather radar feature that will alert officials to hazardous storms.
There are no long-term contracts for the E*Trackers. The system is web-based with 10-second updates and is very easy to learn. The theft recovery covers North America only. Receive Geo-fence violations via email or voice alerts. Pay for the vehicle recovery when you use it.
Source: GPS Fleet Solutions
Image Credit: MogueFile/alvimann
2. Discrete Wireless
Discrete Wireless offers several solutions for GPS fleet management systems. The first is Marcus Drive, a real-time fleet dispatching service that dispatchers and managers can use to track their employees and vehicles, divert them from traffic snarls, send them up-to-date information on the status of jobs assigned to particular vehicles, and more.
Marcus Mobile allows mobile GPS tracking. Use your PDA or smartphone to view the real-time status of your fleet in an advanced Google Maps interface, see the current location of each vehicle in your fleet, see the time en route to and from jobs, and more.
Source: Discrete Wireless
3. The Telogis Fleet
The Telogis Fleet bills itself as the most reliable, scalable and comprehensive GPS fleet management system. The Standard Edition lets you track your trucks, store all of your driver, vehicle and customer information, improve your customer service, and get a real-time view of how your fleet is running.
The Professional Edition includes routing with drive time optimization, dispatch tools, two-way messaging and multi-input reports. The Enterprise Edition utilizes all of the available features including API, Advanced Enterprise Dashboard, GIS Overlays, and Telogis Live.
Source: Telogis Fleet
4. Fleet Management Solutions
Fleet Management Solutions offers GPS fleet tracking with global, two-way satellite communications that serves the oil, construction, logistics and government industries. Enforce fuel conservation, time management, eliminate overtime misappropriation and reduce loss due to theft.
Source: Fleet Management Solutions
5. FleetMatics
FleetMatics allows you to track your fleet via Google Maps API Premier so that you will know exactly what conditions your drivers are facing on the road. Get up to the minute updates on the locations of your vehicles, plus their usage and status. That way, you can eliminate discrepancies and disputes.
Historical reports and real-time alerts will help you cut down on excessive speeding, idling and unauthorized vehicle usage. Red Flag alerts will notify you whenever one of your drivers violates the terms that you have set.
There is no need to install any software in order to use the FleetMatics system. Simply log on with any computer and you're ready to go.
Source: FleetMatics
6. Track What Matters
Track What Matters GPS tracking system allows you to reduce call response times, plus fuel and labor costs. In the event of a theft, it will help recover your assets quickly and prevent equipment damage, thereby lowering your insurance rates.
No software is required to use Track What Matters because it is a web-based application. All you need is your own computer and an Internet connection.
Source: Track What Matters
7. Fieldlogix Real-Time GPS Fleet Tracking System
The FieldLogix Real-Time GPS Fleet Tracking System will help your company reduce fuel consumption and CO2 emissions with reports that determine which vehicles are speeding or idling too long between stops. View real-time asset locations, along with your vehicles' speeds, addresses and ignition statuses. If an employee breaks a rule that you have set, FieldLogix will send you the violation information via email so that you will not have to go on a paper hunt.
Source: Field Technologies
8. Smartfleet
Like its competition, Smartfleet's software is web-based so that you do not need to install anything. Some of its features include fast and large premium maps, dispatching list view with quick-view maps, over 45 customizable reports, unlimited number of account sub-users and turn-by-turn routing and directions. Also included is the search feature, that finds any vehicle, driver or location.
You can set alerts to notify you when a vehicle idles longer than a specified time, stops at a location that is not in an approved category, exceeds the speed limit, stops at a location for longer than a specified time, is due for maintenance, and more. You can use one of the customizable reports or create one that will suit the needs of your business.
Source: Safe Freight