Top 5 Best GPS Units of 2011 Reviewed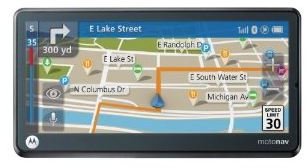 With so many GPS units on the market today, determining the best GPS unit for you can be simplified by understanding what you need. It is essential that you determine your primary use for the GPS you purchase before deciding which device is best for you. As most consumers are looking for driving instructions, most of the top devices are for cars, although there is one handheld GPS that makes the top five. Reviews are carried out by experts and consumers through actual use of multiple devices and they are rated on several parameters that include price, usability, navigation capabilities and screen resolution.
1. Motorola MOTONAV TN765T
With a larger than average display screen (5.1 in) the Motorola MOTONAV TN765T is price very reasonably at $150.00 and is on the top of the list as best GPS unit. With touch screen capabilities, the device uses both map cartridges and data cards for mapping information. Including maps of United Sates, Canada and Puerto Rico and resolution of 358 x 854 pixels, the MOTONAV TN765T has a 20-channel receiver. Providing an average 2.5 hours of battery life, the device has a built-in memory capacity of 4096.0 MB and a built-in antenna. The MOTONAV T765T allows for both Bluetooth and Micro-USB interface. With the highest display rating, the navigation is rated well above average, as are the maps. Unfortunately, the usability of this device rates below average.
2. Garmin Nuvi 3790T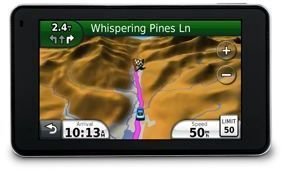 With a rating of well above average for its 3.81 in x 2.25 display, Garmin Nuvi 3790T stores maps of North America and Europe on both map cartridges and data cards. The touch screen has a resolution of 800 x 480 pixels and a built-in antenna. Allowing for reception on 12-channels, the unit possesses 5017.6 MB built-in memory and provides for USB interface for your PC. The navigation abilities are average but the device does have a battery life of 4 hours. At $360.00, it is pricier than most but reviewers still put it in the best GPS unit category.
3. Garmin Nuvi 465T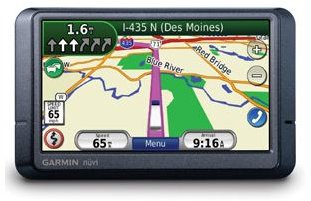 Although the resolution (480 x 272 pixels) is less than some of the more expensive models, the navigation capabilities are significantly better in the $293.00 Garmin Nuvi 465T than its more expensive sister model (3790T). Unfortunately, the maps are below average. That being said, this best GPS unit downloads maps via Bluetooth onto the 512.0 MB memory. Maps included with purchase are U.S. maps, Canada and city navigation maps. With an external antenna hookup and 4 hours of battery life, the usability is not rated favorably (neutral rating). You can look for one of the GPS management systems with this.
4. Tom Tom XXL 550
With internal maps of the Unites States and Canada, Tom Tom XXL 550 is an affordable device and allows for both USB and Bluetooth hookup. The 5-inch screen offers a resolution is 480 x 272 pixels. With a 3.0-hour battery life, it has 1024.0 MB of storage and a built-in antenna. The best GPS unit maps are comparable to the more expensive Garmin 3790T ($360.00), and navigation capabilities are below average. With neutral response to both the display and usability of the Tom Tom XL 550 is perhaps offset by the low price of around $100.00.
5. Garmin GPSMAP 78S 2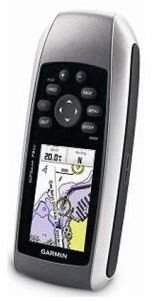 A small, handheld device, the Garmin handheld GPS MAP 78 offers a 2.7-inch screen with keypad input. Designed for the outdoor enthusiast, this hand-held device is perfect for hikers, fishermen and boaters. With a consensus that the screen resolution and download capabilities are excellent, this would appear to be the 'must have' GPS for the sportsman. At prices ranging from $289 - $512, Garmin GPSMAP 78S 2 can couple as an in-car navigation system as well. This best GPS unit is capable of wireless communication with other Garmin compatible units.
Resources