Cat GPS Tracker: Reviews and Recommendations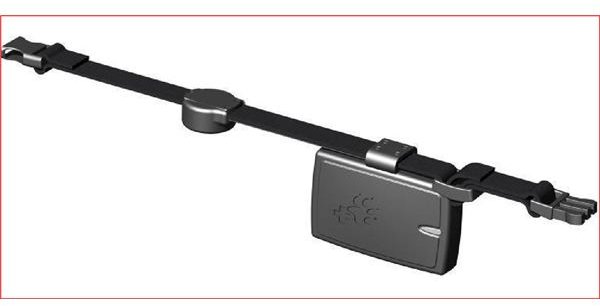 Overview
A cat GPS tracker is designed to let you know where your cat is through the use of a small GPS receiver affixed to their collar. When the GPS-enabled pet collar (which works differently than a microchip implant) is on, you can monitor the cat's whereabouts on the manufacturer's website or in many cases; have that data sent directly to your cell phone when you're out searching. For years, the technology wasn't developed to the extent that a receiver could be tiny to suit a cat. Now it exists. With that being said, there aren't a lot of products like this available. Perhaps because most cat owners go into their pet-human relationship knowing that cats are highly independent and have an amazing propensity to survive (nine times over), despite the fact that many other species they encounter are lumbering, angry giants. Consequently, the cat might have a reasonable expectation to believe their owner has no business monitoring their roaming habits. Since that is the case, there might not be a strong market for devices that track cats using GPS and therefore not a lot of money to be made in manufacturing endeavors. Some of the sections below will be brief only because you'll be provided with links to other articles in our extensive database that have already reviewed the particular products in more detail.
PawTrack Cat GPS
PawTrack is small and light so that it's no encumbrance to a cat. The receiver box securely attached to the cat's collar emits a signal every few seconds so you can monitor it using their website's tracking feature. For a more in depth look at this innovative product along with a link to purchase one for your favorite feline, take a look at this review of PawTrack the GPS Cat Locator.
Image Credit: pawtrack.com
PawTrax PATmicro™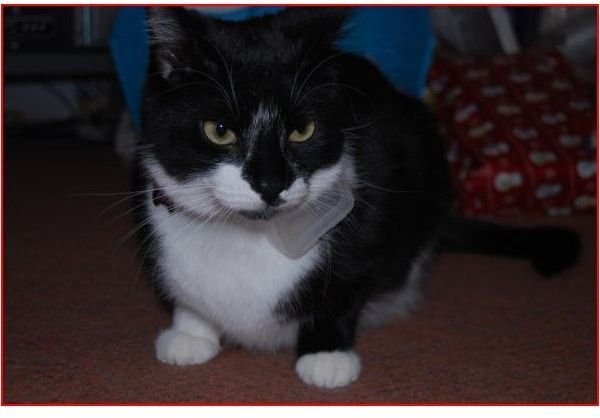 The GPS cat tracker known as the PawTrax PATmicro™ is also a solid offering that takes advantage of both cell phone and GPS technology to monitor and locate your cat with precision. It's smaller than a matchbox and sends texts to your phone when you want to find the cat. For more info including pricing and features visit Finding the Best GPS Cat Locator Collar.
Image Credit: pawtrax.co.uk
Telemetry Solutions
This company out of California specializes in making miniature and low-power-consumption GPS for wildlife research. We felt obliged to include them here in our roundup of GPS cat tracker technology to show you that scientists have developed the means of placing these tiny devices on small birds and bats even. Although it is not clear as to whether they will make these products for domesticated animals like cats, it does clearly state on their website that 100% of their products are custom made based on what the customer wants. Therefore, you might be able to work with them on producing one for your cat. Either way, their technology is fascinating and you can find out all about it at telemetrysolutions.com.
Loc8tor Pet Finder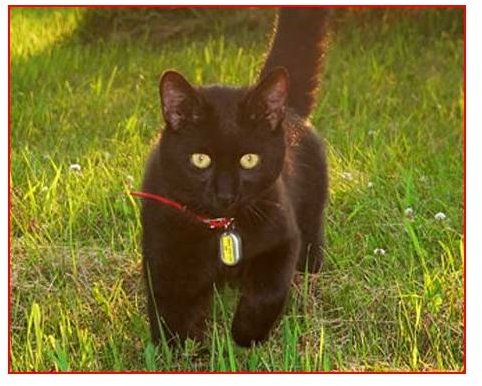 Since the name of the game here is finding lost cats, we'll include this tiny Loc8tor product because it can do that, only it doesn't use GPS technology. The tiny Loc8tor transmitter you put on a cat collar sends out a signal to a handheld device that works like a beacon to zero in on your cat. For more details read up on the capabilities of Loc8tor for finding your lost cat or click on the image credit below to go directly to a trusted source to buy one.
Image Credit: amazon.com
SG-STL201 Mini GPS Tracker
This is another option that has a built-in powerful SIRF Star III Chipset using GPS and cell phone SMS. It also offers geofencing technology to alert you when the cat roams from an area you designate. Since there isn't much in the way of customer feedback yet (and we couldn't find it on a website we were completely comfortable with), we invite you to search it out on your own to see if you can find out information that becomes available after this article was written.
All right, so that wraps up our collection of the available product listing for cat GPS trackers. As new products are developed and modified we will keep you abreast of what's available so you can have the peace of mind that comes from being able to track your treasured pet when you're worried about their safety. If you are in the know about any of these, or other GPS cat trackers, feel free to drop us a line below.
References
Pawrack.com
Pawtrax.co.uk
telemetrysolutions.com