Best Off Road GPS Devices: GPS Units for Outdoor Enthusiasts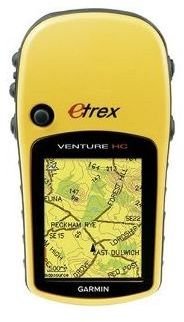 Introduction
Off road GPS receivers are designed to be used in outdoor areas like forests, jungles, deserts, mountains and beaches. This means they are sturdy and waterproof, and more importantly, they are still capable of acquiring location information from GPS satellites even in areas where there is poor signal reception. Compactness is also a common trait for these devices since they need to be carried around during navigation sessions.
eTrex Venture HC
This GPS receiver is designed to offer high performance location services in all kinds of terrain, including the great outdoors. Its high sensitivity offers accurate location information for users whether they are in an urban environment or in dense forests. It has a color screen that provides clear and crisp mapping images which can be viewed even in dark environments. This is a must-have tool for people who love taking trips and camping because it is capable of providing location information fast and accurate whether it is about roads, bodies of water and generally any kind of location on the planet.
Its compact design, measuring at 2.2 inches by 4.2 inches by 1.2 inches, and its weight, 5.5 ounces, makes it easy to carry around. It only requires 2 AA batteries to be operated, and its battery life can last up to 14 hours. Bringing it to lakes or the beach does not require concern since it is waterproof. Getting reliable location information during rainy afternoons in dense jungles is not an issue with this GPS receiver. You can get it for around $121 at Amazon.
Garmin Oregon 400T Handheld GPS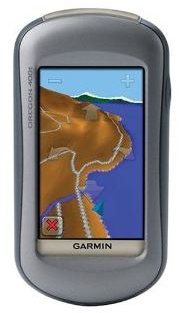 Its user friendly design makes the Oregon 400T one of the best handheld GPS receivers available for outdoor use. It has an intuitive user interface and a compact size, making it easy to carry around whether you have it in your bag or in your hands. It has a responsive touchscreen which can be operated with your fingers, a stylus or even gloved fingers. This means wherever you are, whatever you are wearing and whatever situation you are in, you can easily use it and get accurate location information. There is the issue of glaring when viewing it under direct sunlight thanks to its shiny touchscreen display, but other than that, this GPS receiver is a great tool in all types of environments ranging from the streets of big cities to the rugged camping areas within forests. You can purchase it for $425 at Amazon.
DeLorme Earthmate PN-40 Handheld GPS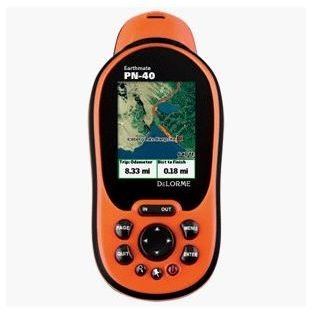 DeLorme Earthmate PN-40 Handheld GPS is specifically designed for the rugged outdoors. It already comes with a bunch of topographical maps, but you can also get more via DeLorme's service for an annual fee. You can also acquire other maps and location data from other services and transfer them into this device via SDHC memory cards or a USB connection. Measuring at 5.25 x 2.43 x 1.5 inches and weighing in at 5.35 ounces, this GPS receiver is compact enough to be comfortably held in your hand during long treks. It also has a rugged design that prevents damage when it experiences any kind of impact, including being dropped on rocky paths. You can buy this off road GPS receiver for around $250 at Amazon.
References
Garmin eTrex Venture - https://www.amazon.com/Garmin-eTrex-Venture-GPS-Receiver/dp/B000PDR230/ref=sr_1_1?ie=UTF8&qid=1296986242&sr=8-1
Garmin Touchscreen Handheld GPS - https://www.amazon.com/Garmin-Touchscreen-Handheld-Preloaded-Topographic/dp/B001B17O60/ref=sr_1_1?ie=UTF8&qid=1296986274&sr=8-1
DeLorme Earthmate - https://www.amazon.com/DeLorme-Earthmate-PN-40-Waterproof-Hiking/dp/B001FVLTNA/ref=sr_1_1?ie=UTF8&qid=1296986302&sr=8-1
Photos Courtesy of Amazon