GPS Custom: TomTom Star Wars Voices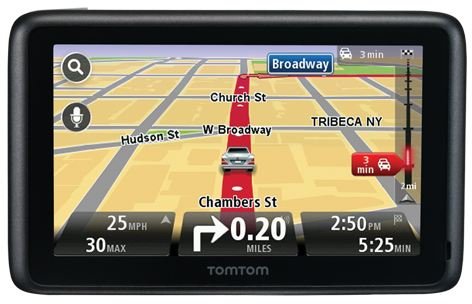 TomTom Voices
The different models of TomTom car navigators include voice directions and warnings. A popular upgrade for a TomTom is to install a custom or celebrity voice or voices. The TomTom Star Wars voices allow your GPS navigator to give you directions like Yoda or Darth Vader.
TomTom and the companies that provide alternate voices for the TomTom GPS units make it pretty easy to find, buy, and download the voices into your GPS unit. Some of the Star Wars voice phrases are free to download, so you can check out how they sound from your TomTom. If you're ready to set up your TomTom this way, the procedure to get your GPS unit set up with C-3PO inside is not very difficult.
Star Wars Voices
Star Wars voices can be found through the TomTom website. Here a link to the Star Wars voices page. TomTom offers the voices of Darth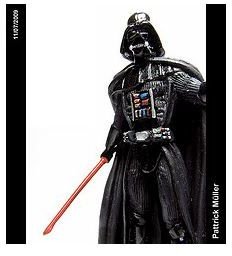 Vader, Yoda, C-3PO, and Han Solo. The webpage shows the voices available at a cost of $12.95 per voice. If you scroll down the page, you will see some free Star Wars material for download.
Free Star Wars items include start-up images and several sounds for each voice. The free sounds are voice start-up, shut-down, arrival, and warning phrases.
The TomTom Star Wars voices are produced and provided by a company called VoiceSkins. VoiceSkins.com provides a range celebrity voices for TomTom GPS units. The prices for Star Wars voices are the same on VoiceSkins as on TomTom.
Downloading TomTom Voices
By attaching your TomTom GPS to a computer you can download your purchased or free Star Wars voices directly into your GPS unit.
Install the TomTom HOME software on the computer if is not already installed. Here is the link for TomTom HOME download.
Connect your TomTom unit to a computer using the included cable into a USB port.
Turn on the TomTom GPS.
The TomTom HOME software should open automatically.
Download the selected Star Wars voices from the TomTom or VoiceSkins website.
The TomTom HOME software should automatically install the voices on the GPS unit.
Without the TomTom HOME software, you can download the voices files and then transfer the files to the Voices folder in the connected GPS unit. The procedure is the same as moving files to a USB thumb drive.
Resources
If you are considering a new car navigation GPS unit, the two bid players are TomTom and Garmin. Read the Bright Hub article on Garmin vs TomTom for a discussion on the two companies.
To compare the ease of adding voices to a GPS, my article on GPS Units: Voices for Garmin Nuvi discusses downloading voices into a Garmin GPS unit. Both manufacturers offer a wide range of features.
References
VoiceSkins.com Support https://www.voiceskins.com/support#instructions
TomTom https://www.tomtom.com/
Image Sources: