What Are the Top 5 Best GPS Map Software Programs for the Garmin?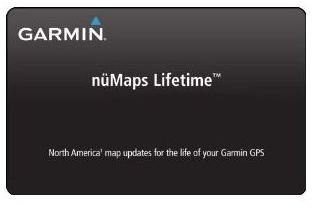 1. Garmin nüMaps Lifetime North America Map Updates
If traveling North America is your game, never update your maps again with Garmin's nüMaps for North America. Offered by Garmin and available at Amazon for around $78 bucks, this falls as #1 on our best GPS map software for a Garmin list. Users have given this GPS map software 4 out of 5 stars and once purchased it's available for immediate download to your Garmin. If you don't like instant downloads, you can skip that option and have the software mailed to you. You'll get 4 updates per year on street maps for the lifetime of your device including street and highway changes, developed roads and other exciting features such as updated points of interest. This is the North American map upgrade only and includes the U.S and Canada (Alaska, Hawaii, & Puerto Rico are included, however Mexico is not). Just pay the one-time fee and skip monthly update fees associated with some GPS map upgrades.
Screenshot by author courtesy of Amazon.com
2. Garmin nüMaps OneTime City Navigator – North America 2010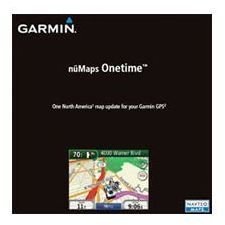 If you're looking to save some bucks and are only seeking to update the maps that came pre-loaded with your Garmin, then the Garmin nüMaps OneTime City Navigator for North America is a cheaper alternative. Available at Amazon in a DVD format for around $49 bucks, it also updates new roads and points of interest—but only those that were pre-loaded upon the purchase of your Garmin but that does mean almost 8 million road and highway updates and 6 million other updates including points of interest, hotels and gas stations. It includes the US and Canada, but not Mexico—so for those on a budget, this best GPS map software for your Garmin may be the choice for you.
Screenshot by author courtesy of Amazon.com
3. USA Photo Maps Version 2.78
Those not looking to spend a penny on GPS map software updates can visit USA Photo Maps and download their free 2.78 version. Offered for free by JDM Cox Software, it's best to check the "What's New" text first to make sure it's compatible with your Garmin model. This software offers 78 downloads of aerial and topographical maps—all from Microsoft's free maps. The downloads are saved on your hard drive can then be uploaded to your Garmin device and there's no need to delete the map offerings you already have—think of this as map accessory software.
Screenshot by author courtesy of JDMCox.com
4. Travel By GPS

The online website Travel By GPS offers a plethora of GPS maps for Garmin devices that are site specific. For example, if you want to travel historic Route 66 or follow the trail of Mushers in the Alaska Iditarod—you can download these map software updates based on specific needs. Maps range in price but start at as little as $4.95 and cover many points of interest across the world. This website is offered on our best GPS map software for Garmin as it breaks maps downloads into categories including hot vacation spots and cities, mountain trips, and even water trails—so discover Key Largo! Take your time browsing this website as the map opportunities are endless.
Screenshot by author courtesy of TravelByGPS.com
5. Garmin MapSource Trip and Waypoint Manager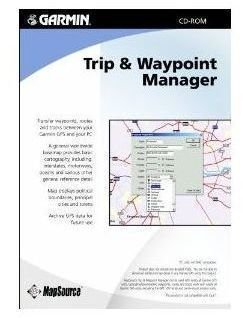 For those of you that have older Garmin models with no or little mapping capability, the Garmin MapSource Trip and Waypoint Manager, available at Amazon for around $24 bucks may be just what you need. Available in a DVD format you can select only certain data to upload and helps you better plot trip planners and routes—you can even change the size of your maps to save on memory! Garmin MapSource contains data from both private and government agencies to keep you on track during your next trip in the United States.
Along with our 5 top best GPS maps software for Garmin devices, check out some other great Bright Hub articles such as How to Get Updates for Your Garmin GPS and Third Party Free Maps for the Garmin. Happy Calculating!
Screenshot by author courtesy of Amazon.com