How Do I Pick the Best GPS to Buy? GPS - Comparing Features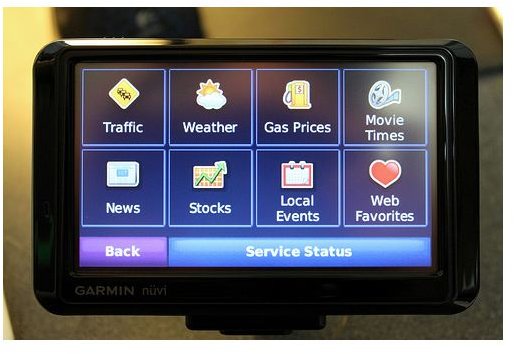 POI
A GPS helps you figure out where you are going whether you are hiking on an unmarked trail, searching for hidden caches, or simply driving in your car. Everyone seems to own or is buying a GPS system. But there's more to getting a GPS than simply going to your local store and buying the cheapest or most well-known device. You need to ask yourself some questions, including what do you want in a GPS; ask yourself, "How do I pick the best GPS to buy?" When you consider a GPS, comparing features helps narrow down choices.
There are plenty of good GPS systems on the market. But even the highest-rated GPS system will mean nothing to you if you it doesn't fit your needs. So, figure out what you want in a GPS system. You can't exactly use a handheld GPS system as a car navigation system. You need one that is going to give you turn-by-turn directions.
While each GPS system offers different features, all have some features in common. One of those features is the Points of Interest (POI) database. This database includes information on area attractions, gas stations, restaurants, and even ATMs.
If you do a lot of traveling by car, then you should invest in a system with a large POI database. Larger databases show you more than just the major attractions. Devices with nice-size POI databases include the Garmin nuvi, Mio C230 and Magellan Maestro.
Map Features
You now need to consider exactly how accurate the map is. This is especially true if you are traveling to a new destination or going onto
backcountry trails. If your maps are not accurate, you are more likely to get lost, and some areas have no cell service. This means that you'll have to backtrack to someplace where you can get directions, causing you to lose time and burning up your gas as well.
Generally, most maps are pretty accurate. But, you may want to test a few models. If you have friends with GPS systems, ask to borrow their GPS devices for a day. Then, input the same address into all three models. Start off with a place to which you already know the directions. Finally, compare the different GPS directions to see which is more accurate.
You usually have a choice between TeleAtlas and Navteq maps. Both are quite similar, but you may like one better than the other.
Extras
Figure out if you want extra features like Bluetooth connectivity, which allows you to make hands-free calls. If you don't want to fiddle with the device while you are driving, also purchase a GPS with text-to-speech technology, which allows you to speak aloud the address as opposed to typing it.
Map Size
Finally, consider the size of the screen that you want. Standard size screens are between 2 to 6 inches across and between 160 x 100 and 800 x 400 resolution. If you have trouble seeing standard screens, you'll need to go with the larger size, especially if you are planning to use this device in your car. Certain models of the Magellan Roadmate have screens that are nearly 7 inches wide.
Image credit: Flickr, Chase N.